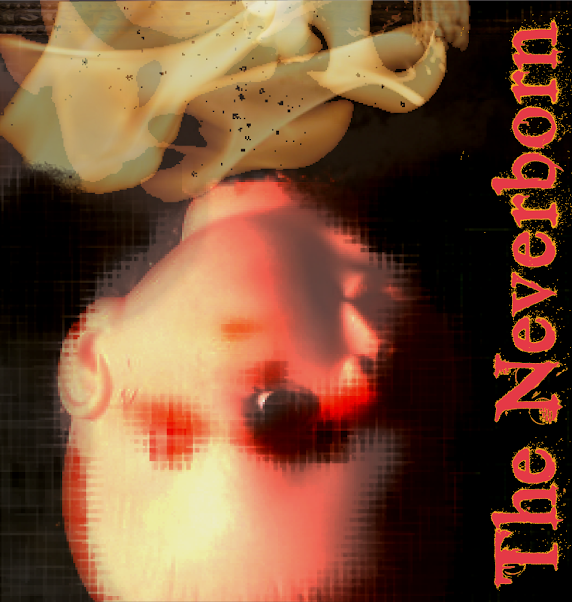 We always look forward to new plays by Kelleen Conway Blanchard at the Annex Theatre. There is NO genre of pulpy theater that she is afraid to take on…she's tackled sordid Hollywood tales in Last Stop on Lilac; the something nasty happening in a coastal town genre in The Underneath; the historical horrors of the REAL Lady Dracula in Blood Countess and best of all, women in prison flicks in the deliciously delightful Kittens in a Cage (which is due for a remounting, in my opinion….)
Opening on Friday, August 2nd is her latest diabolical opus: THE NEVERBORN! It's a journey to the past involving some of our favorite things: mysterious orphans and twins and evil preachers and mean matrons and magic and haunted paintings and….all the fun scary stuff we j'adore in a good, trashy haunted horror story!
It's directed by Catherine Blake Smith and features a dynamite cast including:
Pilar O'Connell as the smart twin
Madison Jade Jones as the sweet twin
Mike Gilson as the Reverend's gifted son
Chad Ro as the prophetic boy with gills
Sasha Bailey as the disfigured Magic Shop owner
Val Brunetto as the resourceful scientist
James Weidman as the God-fearing Reverend
Zenaida Rose as the hard-nosed Detective
Even more excitingly, we can recommend going to the Annex Theatre in summer. In the past, I probably would have advised you to NOT do that since the second floor theater space on the corner of 11th and Pike Street on Capitol Hill used to get hotter than grandpa's overworked hernia belt in the summer months but now the Annex has a lovely Air Conditioner to keep things cool while watching all the depravity on stage.
Sweet!
Here's a bit more poo on what to expect:
Opening night of The Neverborn approaches…

Join our murdering twin orphans Bettina and Lotte, talented tambourine and tap dancing boys, demonic preacher, disfigured Magic Shop owner, ambitious research scientist, driven detective, the designers and crew, plus a haunted baby painting in a world full of surprise, magic, and hilarity!

After murdering the Matron at the Starling Home for Feeble Minded children, two orphaned sisters set out to find their–probably not dead–mother while being pursued by a tormented detective and a vengeful haunted baby painting.

Kelleen Conway Blanchard's The Neverborn, directed by Annex Theatre's Artistic Director Catherine Blake Smith opens Friday, August 2.

Plus, thanks to the incredible donors and grant from 4Culture, we are now the proud owners of a portable air conditioner that keeps our theatre nice and cool!

"The Neverborn"
A New Creepy Comedy by Kelleen Conway Blanchard
Directed by Catherine Blake Smith
August 2 – 31
Annex Theatre
Tickets at bit.ly/NeverbornTix
But, really, Annex…it's time to bring back Kittens in a Cage!!!!!!
(Visited 1 times, 1 visits today)