It's really not summer anymore…but, also not quite fall. We're in some weird no-man's land of meh grayness which makes it hard to put together an outfit. It's not warm enough to strip down and not cool enough to layer up.
Quelle dommage!
Still…you should get out. Do something. See a show. Dance your ass off. Pass the time until it's REALLY fall and you buy a cute new raincoat and start getting out your Halloween decorations.
Here are your Saturday options!
Events for September 7, 2019
10:00 AM
September 7 @ 10:00 am – 3:00 pmU.T.O.P.I.A Seattle, 205 E. Meeker St
Kent, WA 98032 + Google Map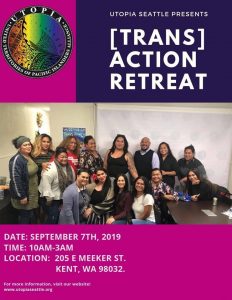 UTOPIA's ACTION sex workers and survivors support group, will be hosting an all day retreat on Saturday the 7th of September 2019. This event will provide training to educate participants with navigating various governmental systems as well as self advocacy.Find out more »
September 7 @ 10:00 am – 3:00 pmVolunteer Park Conservatory, 1402 E Galer St
Seattle, 98112 United States + Google Map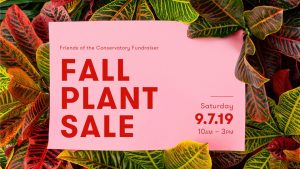 Saturday, September 7 from 10am to 3pm. Early Access to Friends of the Conservatory Members at 9:00 am plus 15% off ________ Our biggest fundraiser of the year is here! Join us for our semiannual Plant Sale to get your hands on some great new plant friends and support your favorite historical greenhouse in Seattle! […]Find out more »
1:00 PM
September 7 @ 1:00 pm – 3:30 pm|Recurring Event (See all)Julia's on Broadway, 300 Broadway E
Seattle, WA 98102 United States + Google Map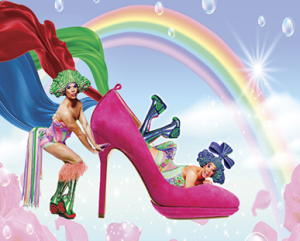 A weekly Saturday & Sunday brunch show. This is Seattle's only disco extravaganza themed brunch show featuring highlights from Priscilla Queen Of The Desert. We've reinvented ourselves to focus on traditional drag stylings of the disco-era. Our over-the-top costumes, giant wigs and outrageous performances make this the only drag show you should see in […]Find out more »
September 7 @ 1:00 pm – 6:00 pmPhoenix Comics and Games, 113 Broadway East
Seattle, WA 98104 United States + Google Map

Just a chance to meet up for some LGBTQ-flavored (allies also welcome) gaming and socializing. We start at 1 but feel free to drop by when you are able! It's nothing formal. This meet up happens one Saturday a month. Co-hosts (as available) are John Cantrell-Blaine, Randy McKinnon, Tom Peskie and Andrew Shultz. Phoenix has […]Find out more »
2:00 PM
September 7 @ 2:00 pm – 10:00 pmTown Hall Seattle, 1119 8th Ave
Seattle, WA 98101 United States + Google Map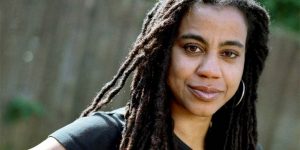 Suzan-Lori Parks Town Hall Takeover Three unique events from an award-winning playwright We're throwing open the doors of our newly renovated building for a full-day takeover by Pulitzer Prize-winning playwright Suzan-Lori Parks! First at 2PM she occupies the Forum with an installment of her meta-theatrical performance Watch Me Work—an interactive meditation on the creative process. […]Find out more »
6:00 PM
September 7 @ 6:00 pm – 9:00 pmVermillion Art Gallery and Bar, 1508 11th Ave
Seattle, 98122 United States + Google Map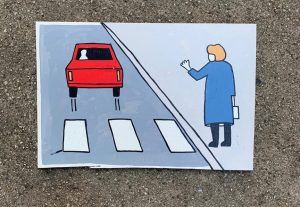 FREE!!! No tickets needed to attend!!! Bring yer pals! Derek Erdman's CAP HILL HASSLE CAP HILL TUSSLE DEBT OF NATURE "GRAB AND GO" STYLE THREE HOUR ART SHOW SAT SEPT 07, 2019 6PM-9PM VERMILLION ART GALLERY 1508 11TH AVE, SEA, WA 98122 Derek Erdman says: "I moved to Seattle in September of 2010, I'd been […]Find out more »
7:00 PM
September 7 @ 7:00 pm – 9:00 pmHard Rock Cafe Seattle, 116 Pike St
Seattle, 98101 United States + Google Map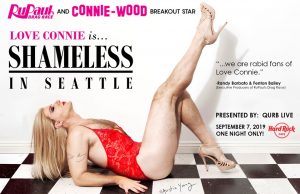 RuPaul's Drag Race Season 11 breakout sensation and star of World Of Wonder's "Connie-Wood," LOVE CONNIE makes her Seattle debut at the Hard Rock Cafe in her all-new drag comedy spectacular: "SHAMELESS IN SEATTLE" Also starring: Lou Becker and Moises Josue Michel And featuring special guest host: Strawberry Shartcake This is a LIMITED seating engagement, […]Find out more »
September 7 @ 7:00 pm – 10:00 pmPalace Theatre & Art Bar, 5813 Airport Way South
Seattle, WA 98108 United States + Google Map

Sylvia O'Stayformore's monthly big queer variety showFind out more »
September 7 @ 7:00 pm – 10:00 pmKremwerk, 1809 Minor Ave
Seattle, WA 98101 United States + Google Map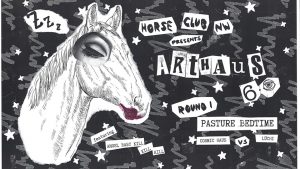 ∙·▫▫ᵒᴼᵒ▫ₒₒ▫ᵒᴼᵒ▫ₒₒ▫ᵒᴼᵒ▫ₒₒ▫ᵒᴼᵒ▫ₒₒ▫ᵒᴼᵒ▫▫·∙ HORSE CLUB NW presents ArtHaus 6.0: Pasture Bedtime with special guest ANGEL BABY KILL KILL KILL ∙·▫▫ᵒᴼᵒ▫ₒₒ▫ᵒᴼᵒ▫ₒₒ▫ᵒᴼᵒ▫ₒₒ▫ᵒᴼᵒ▫ₒₒ▫ᵒᴼᵒ▫▫·∙ 💫 TIX: bit.ly/ArtHaus6Launch 💫 Arthaus: Drag Haus Battle Royale is back for season 6-6-sickening! Hosted by 5.0 winners Horse Club NW, ArtHaus pits eight teams of drag freaks, geeks, and chic-s in a year-long competition where your […]Find out more »
7:30 PM
September 7 @ 7:30 pm – 11:30 pm|Recurring Event (See all)Copious Love Productions, 2220 NW Market St
Seattle, WA 98107 United States + Google Map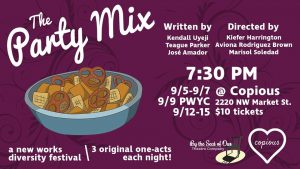 **A note about our location: The front door to Copious is on Market Street, between Bop Street Records and Pie Bar.** Confirmed Festival Schedule: 7:30 to 8:30pm- Hypotheticals 8:30 to 8:45pm- First Intermission 8:45 to 9:30pm- Spokesman 9:30 to 9:45pm Second Intermission 9:45 to 11pm- Hitchhikers Doors will be open during intermission if you want […]Find out more »
8:00 PM
September 7 @ 8:00 pm – 2:00 amCc Attle's, 1701 E Olive Way
Seattle, 98102 United States + Google Map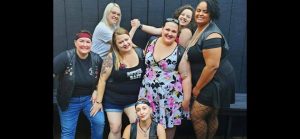 Come join the Staff at CCs for Fetish Night. REMEMBER WE NEVER CHARGE A COVER! This month theme is Black & Pink to show support for all those that identify all things Pink! All those in gear get priority entrance. Remember Leather/Uniforms/Rubber/Etc. What would the Village People where? Pearls and girls A celebration of women […]Find out more »
September 7 @ 8:00 pm – 11:00 pmAnnex Theatre, 1100 East Pike Street, 2nd Floor
Seattle, 98122 United States + Google Map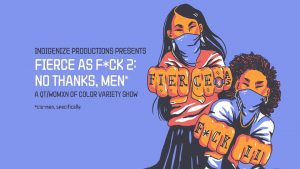 Indigenize Productions presents… Fierce as Fuck 2: No thanks, Men. You already know. It has been six months since the first Fierce as F*ck (Womxn are tired of your Sh*t), and it turns out (cis) men are still patriarchal trash. You got a rapist in the white house, Senators blocked from going to Israel, Missing […]Find out more »
9:00 PM
September 7 @ 9:00 pm – 11:00 pm|Recurring Event (See all)"Le Faux" at Julia's on Broadway, 300 Broadway Ave E
Seattle, 98102 United States + Google Map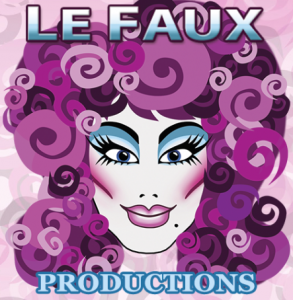 Le Faux at Julia's on Broadway Le Faux at Julia's on Broadway A celebrity impersonation show featuring a full cast of professional impersonators, choreographed dancers and completely outrageous acts. You and your friends will have the time of your lives seeing our Las Vegas style productions of Britney, Cher, Pink, Taylor Swift, Adele, Nikki Minaj […]Find out more »
September 7 @ 9:00 pm – 2:00 am|Recurring Event (See all)The Wildrose, 1021 E Pike St
Seattle, WA 98122 United States + Google Map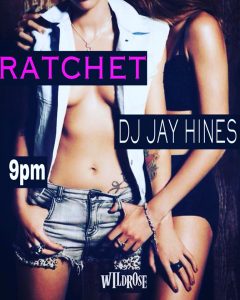 Ratchet w/DJ Jay Hines Weekly Saturday dance party for the women of Seattle…and nice allies. With DJ Jay Hines spinning the hits. $3 21+ w/IDFind out more »
September 7 @ 9:00 pm – 2:00 am|Recurring Event (See all)Neighbours Nightclub & Lounge, 1509 Broadway
Seattle, WA 98122 United States + Google Map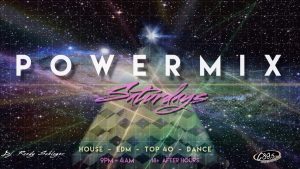 Weekly dance party with DJ Randy Schlager Enter in alley 21+ 9pm to 2am 18+ 2am to 4am CoverFind out more »
September 7 @ 9:00 pm – 2:00 am|Recurring Event (See all)Pony, 1221 E Madison St
Seattle, WA 98122 United States + Google Map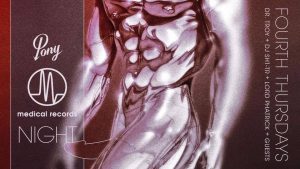 Medical Rx presents: . Dr. Troy DJ Sh1-tr Lord Phatrick . Italo Disco, Synthwave, Leftfield Dance: All Vinyl, All Nite . 9pm/No Cover . Every First Saturday of the month! See You on the Dance Floor! #PonySeattleFind out more »
September 7 @ 9:00 pm – 11:00 pm|Recurring Event (See all)Queer Bar, 1518 11th Ave
Seattle, 98122 United States + Google Map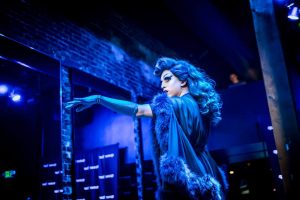 Grab your satin gloves, lace up your corsets, and get ready for a tantalizing night to ignite the senses with the debut of Queer/Burlesque – a night celebrating the art of the tease – queer style – hosted by the Mermaid Queen of Burlesque, LUCY LIPS and Seattle's Singing Strip Sensation, JOEL DOMENICO! Plus DJ […]Find out more »
September 7 @ 9:00 pm – 2:00 amFred Wildlife Refuge, 128 Belmont Ave E
Seattle, 98102 United States + Google Map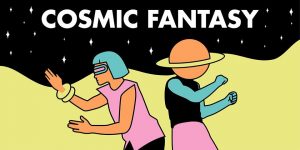 A dance party of love and acceptance with a cosmic fantasy theme, hosted by members of the femme, POC, and LGBTQIA+ communities. Think of it as dressing up as your own video game avatar, and your avatar is ready to dance. Spend the night dancing to Ítalo disco, electro, house, 80s, funk, and synth music. […]Find out more »
September 7 @ 9:00 pm – 2:00 amThe Seattle Eagle, 314 E Pike St.
Seattle, 98122 United States + Google Map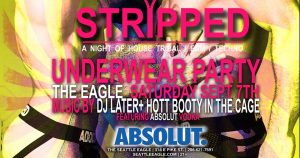 STRIPPED Underwear Party With DJ LATER ………………………………………………………………..'………………………………………. LET'S GET STRIPPED TO THE ESSENTIALS AND JOIN US FOR A NIGHT OF SHENANIGANS RESIDENT DJLATERSERVING UP HOUSE – TRIBAL AND CIRCUIT BEATS – – COME OUT GET YOUR DRINK, DANCE, CRUISE AND PLAY ON!! —————————————————————————————— A CLOTHES CHECK WILL BE PROVIDED. LET'S HAVE SOME BALLS TO THE […]Find out more »
September 7 @ 9:00 pm – 2:00 amThe Lumber Yard Bar, 9619 16th ave sw
Seattle, 98106 United States + Google Map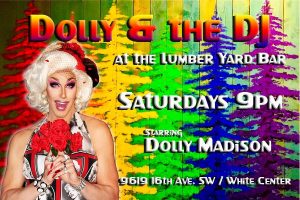 It's time to go back to school with Dolly & The DJ! We are back to business on September 7th! After a week away we are excited to celebrate all things school. Old school, new school and y'all! Bust out your school clothes, take off the tags and party with us. Come party with all […]Find out more »
9:30 PM
September 7 @ 9:30 pm – 2:00 am|Recurring Event (See all)RPlace, 619 E Pine St
Seattle, WA 98122 United States + Google Map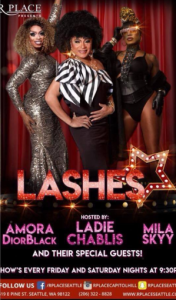 Seattle's looooooooong running weekly drag show every Saturday night at RPlace, with hosts Amora DiorBlack & Ladie Chablis & Mila Skyy plus a slew of special guests. 9:30pm to 2am 21+ w/ID Cover is usually $10/May be higher for nights with out of town guests/special events Followed by Therapy with DJ Flow and Go Gos. Dance […]Find out more »
10:00 PM
September 7 @ 10:00 pm – 3:00 am|Recurring Event (See all)Cuff Complex, 1533 13th Ave
Seattle, WA 98122 United States + Google Map

The Cuff Complex Seattle hosts international DJs every Saturday night from 10pm to 3am! Check website and Facebook for weekly updates on line-up! 21+ w/ID Note: The Cuff advertises itself as a Gay Man's Club. The clientele is mostly gay and male but allies are welcome. Cover varies from week to week depending on talent: […]Find out more »
September 7 @ 10:00 pm – 3:00 amTimbre Room, 1809 Minor Ave.
Seattle, 98101 United States + Google Map
A cerebral sonic experience, we welcome you to expand your petals and reach towards the unknown. On this night, we welcome you to BLOOM. BLOOM is a techno-oriented and genre-spanning engagement, featuring very special guests with support from resident selector DJ Gag Reflex. For this next installment of BLOOM, we welcome: CCL https://soundcloud.com/ccl-tuf DJ, promoter […]Find out more »
September 7 @ 10:00 pm – 2:00 amKremwerk, 1809 Minor Ave
Seattle, WA 98101 United States + Google Map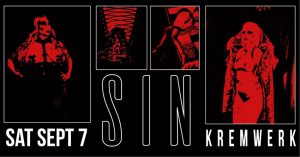 Kremwerk is proud to bring you our fetish night, SIN: Darkness & Decadence. ❌ TIX: http://bit.ly/SINSept ❌ ======================= Spinning the best & newest in EBM & Industrial Music. Only one of a handful of nights in the U.S. playing only NEW music, this is not your parent's Goth. Featuring.. DJ Shane http://www.mixcloud.com/shaneaungst https://www.patreon.com/shaneaungst ======================= Devilish […]Find out more »
11:00 PM
September 7 @ 11:00 pm – 3:00 am|Recurring Event (See all)ReBar, 1114 Howell St
Seattle, WA 98101 United States + Google Map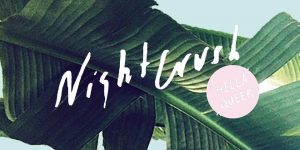 Monthly (first Saturday) Queer Dance Party at Re-bar 21+ THIS IS A PARTY FOR QUEER PEOPLE AND THEIR NON-QUEER FRIENDS WHO AREN'T TRASH ! If you aren't queer and are not attending with a queer person, please find another party !!! ———————————————————————————————————————————————————— Check FB or IG page for monthly guest DJs https://www.facebook.com/Night-Crush-662006387250261/ https://www.instagram.com/night__crush/ ———————————————————————————————————————————————————— […]Find out more »