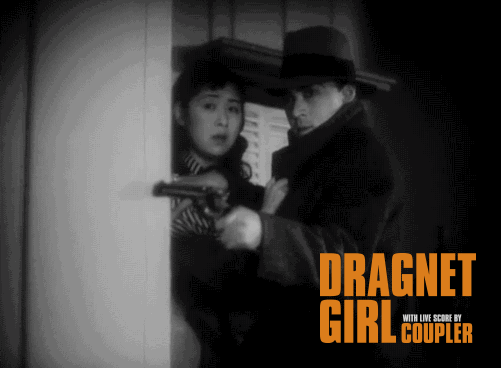 We refer to films of a certain era, made before they had synchronized sound, as "silent films" but of course they weren't actually silent. They featured live accompaniment at the cinemas, by someone playing a piano, or if you were in a fancy movie palace, with a monstrous Wurlitzer organ. The "silent" films were brought to life by these performances, something lost if you just watch them without it.
Fortunately, there are special screenings in Seattle that feature terrific films from the "silent" era on the big screen and with the appropriate live performances. They've been doing regular programs of these screenings for years at Seattle Theatre Group's Paramount Theater in downtown Seattle but once in while other groups also produce these kinds of events including the Seattle International Film Festival which is getting ready for their own very special event this Thursday, November 21st.
It's for the 1933 Japanese film DRAGNET GIRL by acclaimed director Yasujirō Ozu and it's a dreamy noir-y, gangster film about Joji, a career criminal who falls for Kazuko, the sister of another gangster and the jealousy that causes Joji's main gal, Tokiko. If it sounds a tiny bit like a plot line in the American film Scarface….well, that's just what cinéastes like to call a "homage"! (Or, a coincidence).
This special screening of the film will feature a new score written and performed by the musical cooperative, Coupler headed by musician Ryan Norris along with Rodrigo Avendano and Rollum Haas. Their work on Dragnet Girl premiered at a screening in Nashville in 2018 which was followed by an East Coast tour with an engagement at NYC's Lincoln Center.
Seattle gets to check it out Thursday, November 21 at 6:30 pm, a ridiculously terrible time to start an event (in my not very humble opinion) since it means rushing about during rush hour to get up to the Egyptian on Capitol Hill but…if you love cool cinema events and classic Japanese films and "electro-ambient" music, you WILL find a way to do it. Go HERE to snag tickets.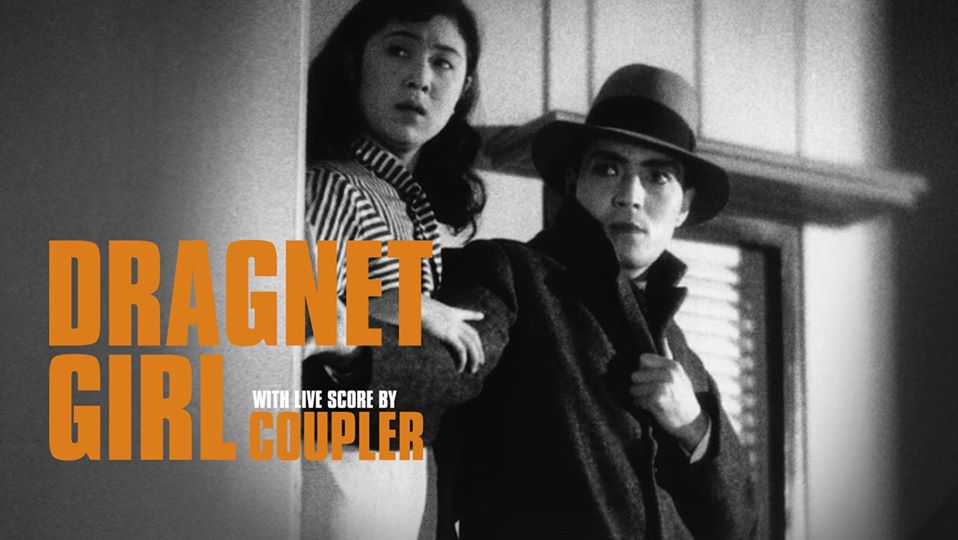 (Visited 2 times, 1 visits today)