Deliciously so…cool and crisp and just a tad damp.
It makes us want to cradle a mug of something warm and liquid and very alcoholic in a chocolate sort of way while watching Lifetime Television for Women and curling up with our kitty/poochy and pining for the man who got away…
OR, you can get off your flannel robed ass and go out and do fun stuff!
Like, all these FABULOUS options down below! Including the Short Run Festival and Rugby is a Drag at Neighbours and a Rainbow City Band concert and so very much MORE! Go to the SGS Calendar for ALL the options for EVERY DAY!
Events for November 9, 2019
11:00 AM
November 9 @ 11:00 am – 6:00 pmFisher Pavilion at Seattle Center, 305 Harrison Street
Seattle, 98109 United States + Google Map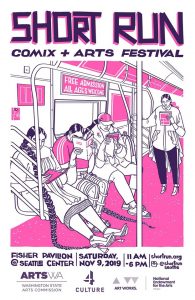 Free admission! Arrive early to scoop up 1 of 50 coveted swag bags and have a $2 coffee at our Bake Sale! Short Run hosts 240 local, national, and international exhibitor-artists, as well as special guests: Delhi-born, Baltimore-based artist and fashion illustrator Jasjyot Singh Hans (BadaBehtarHai series, The New York Times, Vogue India); Vermont-based comics […]Find out more »
November 9 @ 11:00 am – 12:00 pmBill & Melinda Gates Foundation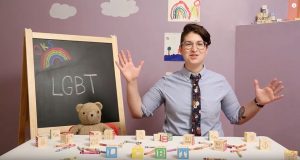 Join Lindsay Amer, host of Queer Kid Stuff, for a sing-a-long and storytime. Lindsay will share songs and stories about LGBTQ+ heroes with the help of their best stuffed friend, Teddy. "Queer Kid Stuff," is an LGBTQ+ and social justice web series that presents concepts about gender and sexuality through songs, metaphors, and stories. This […]Find out more »
1:00 PM
November 9 @ 1:00 pm – 3:30 pm|Recurring Event (See all)Julia's on Broadway, 300 Broadway E
Seattle, WA 98102 United States + Google Map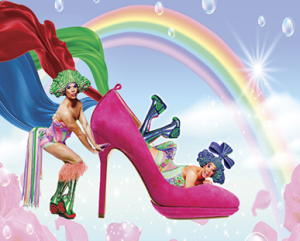 A weekly Saturday & Sunday brunch show. This is Seattle's only disco extravaganza themed brunch show featuring highlights from Priscilla Queen Of The Desert. We've reinvented ourselves to focus on traditional drag stylings of the disco-era. Our over-the-top costumes, giant wigs and outrageous performances make this the only drag show you should see in […]Find out more »
November 9 @ 1:00 pm – 6:00 pmSeattle Public Library Downtown, 1000 4th Avenue
Seattle, WA 98104 United States + Google Map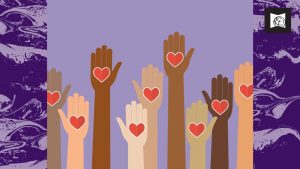 Do you love romance? Do you read or write romance? Conversation Hearts: An Inclusive Love Fest for Romance Readers and Writers is a celebratory event centering the diversity of the romance genre. Centering #ownvoices POC and LGBTQIA+ romance, this event will explore the joys and the future of the romance genre. The afternoon will kick-off […]Find out more »
2:00 PM
November 9 @ 2:00 pm – 4:00 pm|Recurring Event (See all)12th Avenue Arts, 1620 12th Ave
Seattle, 98122 United States + Google Map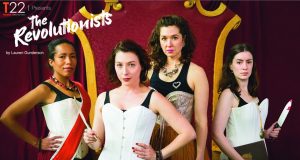 Directed by Julie Beckman THE REVOLUTIONISTS is a story about four badass women who lose their heads (literally) in this irreverent comedy set during the French Revolution's Reign of Terror. Playwright Olympe de Gouges, assassin Charlotte Corday, deposed queen Marie Antoinette, and Haitian rebel Marianne Angelle tell their stories together and try to beat back […]Find out more »
4:00 PM
November 9 @ 4:00 pm – 12:00 am|Recurring Event (See all)On the Boards, 100 W Roy St
Seattle, 98119 United States + Google Map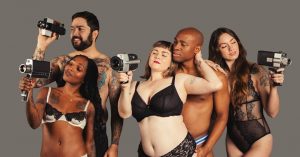 ALL NEW FILMS! VOTE FOR THE WINNERS! The HUMP! Film Festival has been bringing audiences a new kind of porn since 2005. The festival features short dirty movies—each less than five minutes—all created by people who aren't porn stars but want to be one for a weekend. The filmmakers and stars show us what they […]Find out more »
6:00 PM
November 9 @ 6:00 pm – 9:00 pmThe Hillman City Collaboratory, 5623 Rainier Ave S
Seattle, 98118 United States + Google Map

2𝒏𝒅 𝑨𝒏𝒏𝒖𝒂𝒍 𝑳𝑮𝑩𝑻𝑸 𝑨𝒓𝒕 𝑨𝒖𝒄𝒕𝒊𝒐𝒏 𝑭𝒖𝒏𝒅𝒓𝒂𝒊𝒔𝒆𝒓 𝗦𝗮𝘁𝘂𝗿𝗱𝗮𝘆, 𝗡𝗼𝘃𝗲𝗺𝗯𝗲𝗿 𝟵, 𝟮𝟬𝟭𝟵 6:00-9:00pm, Doors at 5:30pm 𝗛𝗶𝗹𝗹𝗺𝗮𝗻 𝗖𝗶𝘁𝘆 𝗖𝗼𝗹𝗹𝗮𝗯𝗼𝗿𝗮𝘁𝗼𝗿𝘆 5623 Rainier Ave S, Seattle, WA 98118 —————————————————– 𝑆𝑙𝑖𝑑𝑖𝑛𝑔 𝑠𝑐𝑎𝑙𝑒, 𝑛𝑜 𝑜𝑛𝑒 𝑡𝑢𝑟𝑛𝑒𝑑 𝑎𝑤𝑎𝑦 𝑓𝑜𝑟 𝑙𝑎𝑐𝑘 𝑜𝑓 𝑓𝑢𝑛𝑑𝑠 ∙ 𝑆𝑖𝑙𝑒𝑛𝑡 𝑎𝑢𝑐𝑡𝑖𝑜𝑛 ∙ 𝐹𝑜𝑜𝑑 & 𝑏𝑎𝑟 ∙ 𝐻𝑎𝑝𝑝𝑦 ℎ𝑜𝑢𝑟 𝑑𝑒𝑎𝑙𝑠 ∙ 𝐿𝑖𝑣𝑒 𝑝𝑒𝑟𝑓𝑜𝑟𝑚𝑎𝑛𝑐𝑒𝑠 ∙ 𝑂𝑣𝑒𝑟 $4𝑘 𝑖𝑛 𝑙𝑜𝑐𝑎𝑙𝑙𝑦-𝑑𝑜𝑛𝑎𝑡𝑒𝑑 𝑟𝑎𝑓𝑓𝑙𝑒 […]Find out more »
November 9 @ 6:00 pm – 9:00 pmNeighbours Nightclub & Lounge, 1509 Broadway
Seattle, WA 98122 United States + Google Map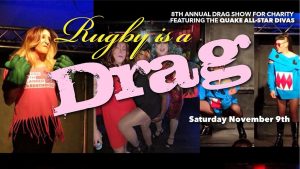 It's a Seattle favorite, Quake rugby's 8th annual Rugby is a Drag! Bring those dollar bills and come watch Quake ruggers trade cleats for heels! Tackles for tucks! Scrum caps for weaves! 21 and over When: November 9th Doors at 6, show starts at 7 Where: Neighbours Nightclub 1509 Broadway, Seattle, WA 98122 Why: Proceeds […]Find out more »
7:00 PM
November 9 @ 7:00 pm – 10:00 pm|Recurring Event (See all)Kremwerk, 1809 Minor Ave
Seattle, WA 98101 United States + Google Map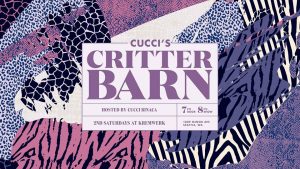 🐹 TIX: bit.ly/CritterBarnMarch 🐹 Hosted By: Cucci Binaca Cast varies, may include: Featured EnterTainer: Miss Texas 1988 Performances By: Cosmella Bella Hot Pink Shade La Saveona Hunt Rowan Ruthless And The Loungettes Design By: Steven Didis $5 Early Bird ⎮ $10 GA Advanced Tix $13 Day of Show Saturday, 7PM Doors, 8PM Show ========= Kremwerk […]Find out more »
November 9 @ 7:00 pm – 8:30 pmElliott Bay Book Company, 1521 10th Ave
Seattle, WA 98122 United States + Google Map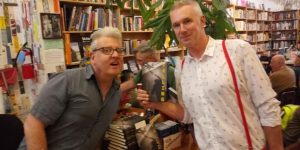 Alvin and Trebor share their latest books….. Alvin Orloff began writing in 1977, while still a teenager, penning lyrics for The Blowdryers, an early San Francisco punk band. He spent the 1980s working as a telemarketer and exotic dancer while concurrently attending U.C. Berkeley and performing with The Popstitutes, a somewhat absurd performance art/homocore band. […]Find out more »
November 9 @ 7:00 pm – 9:00 pmBroadway Performance Hall, 1625 Broadway
Seattle, 98122 United States + Google Map

Rainbow City Performing Arts presents its first concert of the 2019-2020 Be the Light season, "Let It Shine"! This concert will showcase music exploring the complexities of darkness and exuberant joy of light. We will be diving into the depths of darkness with pieces like Washington's composer Alex Shapiro's "Lights Out" and present the beautiful […]Find out more »
8:00 PM
November 9 @ 8:00 pm – 10:00 pm|Recurring Event (See all)West of Lenin, 203 N 36th St
Seattle, 98103 United States + Google Map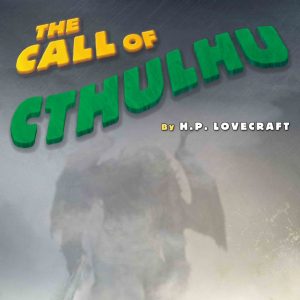 Adapted for the stage from Lovecraft's cult classic, THE CALL OF CTHULHU introduced the world to the iconic huge alien. Set in Providence in 1954, the story follows a university professor who is executor of her great-aunt's estate. While going through her papers she uncovers a mystery spanning eons of time and crossing the world, […]Find out more »
November 9 @ 8:00 pm – 10:00 pm|Recurring Event (See all)12th Avenue Arts, 1620 12th Ave
Seattle, 98122 United States + Google Map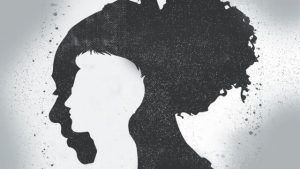 Gus is an artist. A very good artist. He's just not a famous artist. So when a major art museum puts out a call for "new perspectives," Gus – a white guy – decides to seize his opportunity. He hires Vanessa, a black actress, to perform as Balkonaé Townsend, a brash and political artist that […]Find out more »
November 9 @ 8:00 pm – 12:00 amThe Cuff Complex, 1533 13th Ave
Seattle, WA 98122 United States + Google Map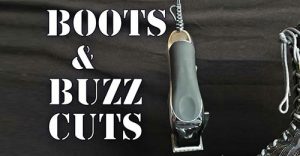 Barbers and Bootblacks and Leather people, OH MY! It's time again for SML's Boots n' Buzzcuts, benefiting Entre Hermanos. Come on out for a good time, a buzz, a shine, and donate your "two bits" to a good cause! Barbers and bootblacks will be available to trim your hair to a regulation length and to […]Find out more »
9:00 PM
November 9 @ 9:00 pm – 11:00 pm|Recurring Event (See all)"Le Faux" at Julia's on Broadway, 300 Broadway Ave E
Seattle, 98102 United States + Google Map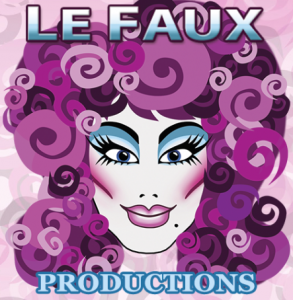 Le Faux at Julia's on Broadway A celebrity impersonation show featuring a full cast of professional impersonators, choreographed dancers and completely outrageous acts. You and your friends will have the time of your lives seeing our Las Vegas style productions of Britney, Cher, Pink, Taylor Swift, Adele, Nikki Minaj and many more concert-like performances that […]Find out more »
November 9 @ 9:00 pm – 2:00 am|Recurring Event (See all)The Wildrose, 1021 E Pike St
Seattle, WA 98122 United States + Google Map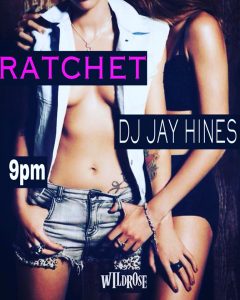 Ratchet w/DJ Jay Hines Weekly Saturday dance party for the women of Seattle…and nice allies. With DJ Jay Hines spinning the hits. $3 21+ w/IDFind out more »
November 9 @ 9:00 pm – 2:00 am|Recurring Event (See all)Neighbours Nightclub & Lounge, 1509 Broadway
Seattle, WA 98122 United States + Google Map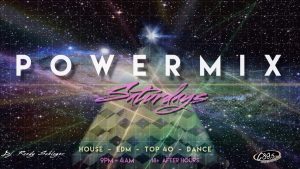 Weekly dance party with DJ Randy Schlager Enter in alley 21+ 9pm to 2am 18+ 2am to 4am CoverFind out more »
November 9 @ 9:00 pm – 2:00 amPony, 1221 E Madison St
Seattle, WA 98122 United States + Google Map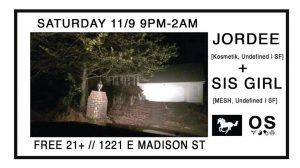 OS invites San Francisco nightlife fixture/co-founder of Kosmetik, Jordee and their partner Dov (Sis Girl) to take the reins at Pony! You're in for a ☝WILD☝ride – these two are a dangerous combo on the decks : ) Jordee and the rest of the Kosmetic freqs managed to throw an incredible weekly, wednesday night gathering […]Find out more »
November 9 @ 9:00 pm – 2:00 amQueer Bar, 1518 11th Ave
Seattle, 98122 United States + Google Map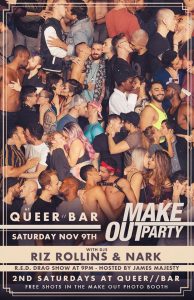 It's time to stop flappin' your lips and start smackin' them 2nd Saturdays at Queer Bar, tired of standing around looking pensive but warm, fierce but approachable, and yet that mega crush of yours still hasn't come up to you? All you gotta do is go up and be all like- "hey, wanna make out […]Find out more »
November 9 @ 9:00 pm – 2:00 amThe Seattle Eagle, 314 E Pike St.
Seattle, 98122 United States + Google Map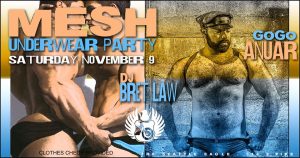 MESH Underwear Party With DJ BRET LAW+GOGO ANUAR ………………………………………………………………..'…….. LETS GET DIRTY AND DANCE !!! JOIN US FOR "MESH" A NIGHT OF SHENANIGANS WITH DJ BRET LAW SERVING UP HOUSE MUSIC EDM & TECHNO BEATS ++SEXY ANUAR IN THE CAGE FROM VANCOUVER COME OUT GET YOUR DRINK, DANCE, CRUISE AND PLAY ON!! ————————————————————- A CLOTHES […]Find out more »
November 9 @ 9:00 pm – 1:30 amVermillion Art Gallery and Bar, 1508 11th Ave
Seattle, 98122 United States + Google Map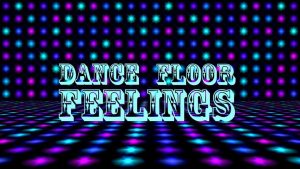 Dance the night away. Leave your feelings on the dance floor. Trashpop, 90s hits, hip-hop, rap, R'n'B and soul. With DJ Alice (Alice Gosti) & DJ Onesies ( Markeith Wiley) ALL DAMN NIGHT!!! Donations at the door follow us on intagram @dancefloorfeelings to stay updated on when the next one will be. #dancefloorfeelings #everysecondsaturday There […]Find out more »
9:30 PM
November 9 @ 9:30 pm – 2:00 am|Recurring Event (See all)RPlace, 619 E Pine St
Seattle, WA 98122 United States + Google Map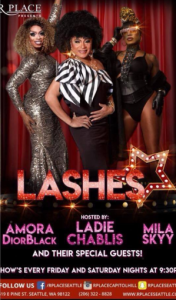 Seattle's looooooooong running weekly drag show every Saturday night at RPlace, with hosts Amora DiorBlack & Ladie Chablis & Mila Skyy plus a slew of special guests. 9:30pm to 2am 21+ w/ID Cover is usually $10/May be higher for nights with out of town guests/special events Followed by Therapy with DJ Flow and Go Gos. Dance […]Find out more »
10:00 PM
November 9 @ 10:00 pm – 3:00 am|Recurring Event (See all)Cuff Complex, 1533 13th Ave
Seattle, WA 98122 United States + Google Map

The Cuff Complex Seattle hosts international DJs every Saturday night from 10pm to 3am! Check website and Facebook for weekly updates on line-up! 21+ w/ID Note: The Cuff advertises itself as a Gay Man's Club. The clientele is mostly gay and male but allies are welcome. Cover varies from week to week depending on talent: […]Find out more »
November 9 @ 10:00 pm – 2:30 amReBar, 1114 Howell St
Seattle, WA 98101 United States + Google Map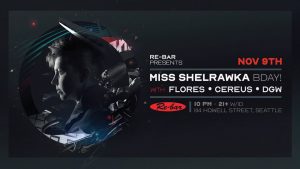 Rising local artists rinsing out house/techno classics and new sounds. Expect heady 4/4 music all night. The following episode contains a special birthday edition for Miss Shelrawka! Featuring: Miss Shelrawka https://soundcloud.com/miss-shelrawka Alex Flores (DEPTH Seattle) Jaime Cereus (Macabre, Tenth Aesthetic) https://www.mixcloud.com/JaimeCereus/ Dane Garfield Wilson (Blue Spectral Storm, Re-bar Seattle) https://www.mixcloud.com/DaneGarfieldWilson/ Re-bar 1114 Howell St Seattle […]Find out more »
November 9 @ 10:00 pm – 2:00 amTimbre Room, 1809 Minor Ave.
Seattle, 98101 United States + Google Map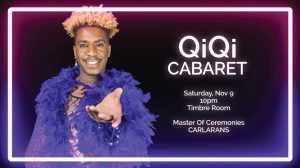 ✨YOUR MONTHLY QTPoC CABARET!✨ QiQi Cabaret is a night of multi-genre performance art, severe fashion, house heavy beats, and a chance to see and be seen with family. The evening consists of artist performances throughout the night, healing through hip-hop and house music by our Guest DJ, and an Xtra special late night performance by […]Find out more »
11:00 PM
November 9 @ 11:00 pm – 1:00 am|Recurring Event (See all)"Le Faux" at Julia's on Broadway, 300 Broadway Ave E
Seattle, 98102 United States + Google Map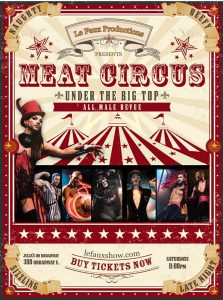 Meat Circus Under The Big Top ALL Male Revue | Circus Arts | Boylesque Le Faux Productions, the longest running cabaret-style dinner theatre in Seattle's history, proudly presents Meat Circus: Under the Big Top. Meat Circus is an adults-only all male revue featuring circus arts, dance, boylesque, music and comedy. It is a celebration […]Find out more »
(Visited 1 times, 1 visits today)