November 8, 2019

•
by
Michael Strangeways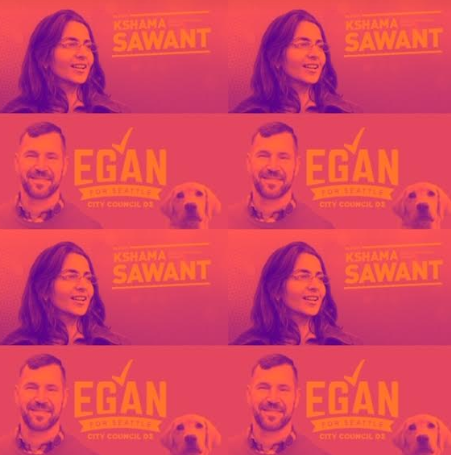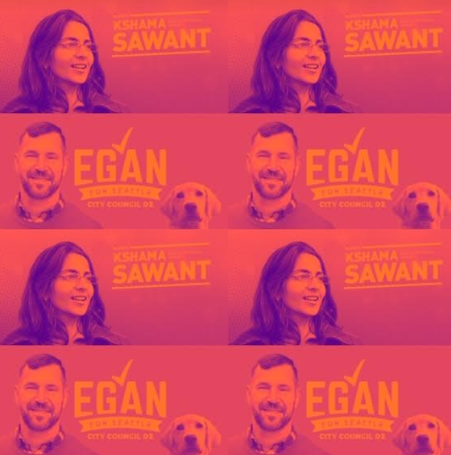 And, in an ongoing drama that's running longer than a Ken Burns documentary, the battle to claim the Seattle City Council seat for the 3rd District that includes Capitol Hill, will continue as incumbent Kshama Sawant has moved ahead of challenger Egan Orion with today's 3:30pm results drop from Tuesday's general election.
From Tuesday's initial results through Thursday night, local businessman and LGBTQ community member Orion had been leading but with his margin gradually decreasing with each day's new results announcement. This afternoon's release has Sawant with 18,986 votes to Orion's 18,473, a difference of only 513 votes.
For anyone following Sawant's political career, this late surge is familiar territory….she has come from beyond in previous successful races for her city council seat.
The District 3 race is the last of the seven races for Seattle Council seats this election to still be up in the air with the other six races have clear winners.
Another results drop is scheduled by 8pm Friday night. After tonight, only 5% of ballots will be left to count.
(Visited 1 times, 1 visits today)
As the Editorial Director/Co-Owner, Michael Strangeways writes, edits and does about a million other jobs for Seattle Gay Scene, Puget Sound's most visited LGBTQ news, arts and entertainment website now celebrating its 14th year as a media outlet. A semi-proud Midwesterner by birth, he's lived in Seattle since 2000. He's also a film producer who would like you to check out the Jinkx Monsoon documentary, "Drag Becomes Him" now available on Amazon.com. In his spare time, he gets slightly obsessive about his love for old movies, challenging theater, "otters", vodka, chocolate, "I,Claudius", Lizzie Borden, real books made out of paper, disaster films, show tunes, Weimar era Germany, flea markets, pop surrealistic art, the sex lives of Hollywood actors both living and dead, kitties, chicken fried steak, haute couture and David Bowie. But, not necessarily in that order.
Related Posts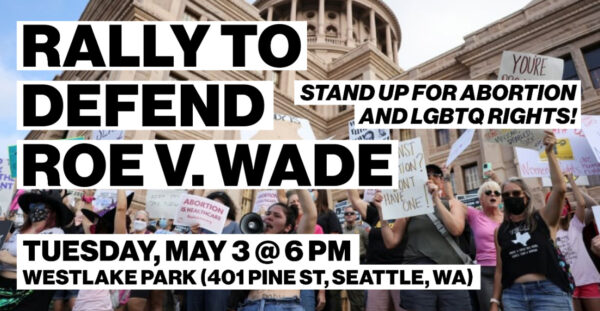 *Resist. Protest. Obstruct. Inform. • Abortion Rights • Advocacy • Community • Community Events • Community Leaders • Community News • Court Cases • Equality • Gay News • Living • Marriage Equality • National News • News • Protests & Rallies • Reproduction Rights • Seattle Lesbian Scene • Social Justice • Women's Events • Women's News
Seattle City Councilperson Kshama Sawant wasted no time in organizing
...