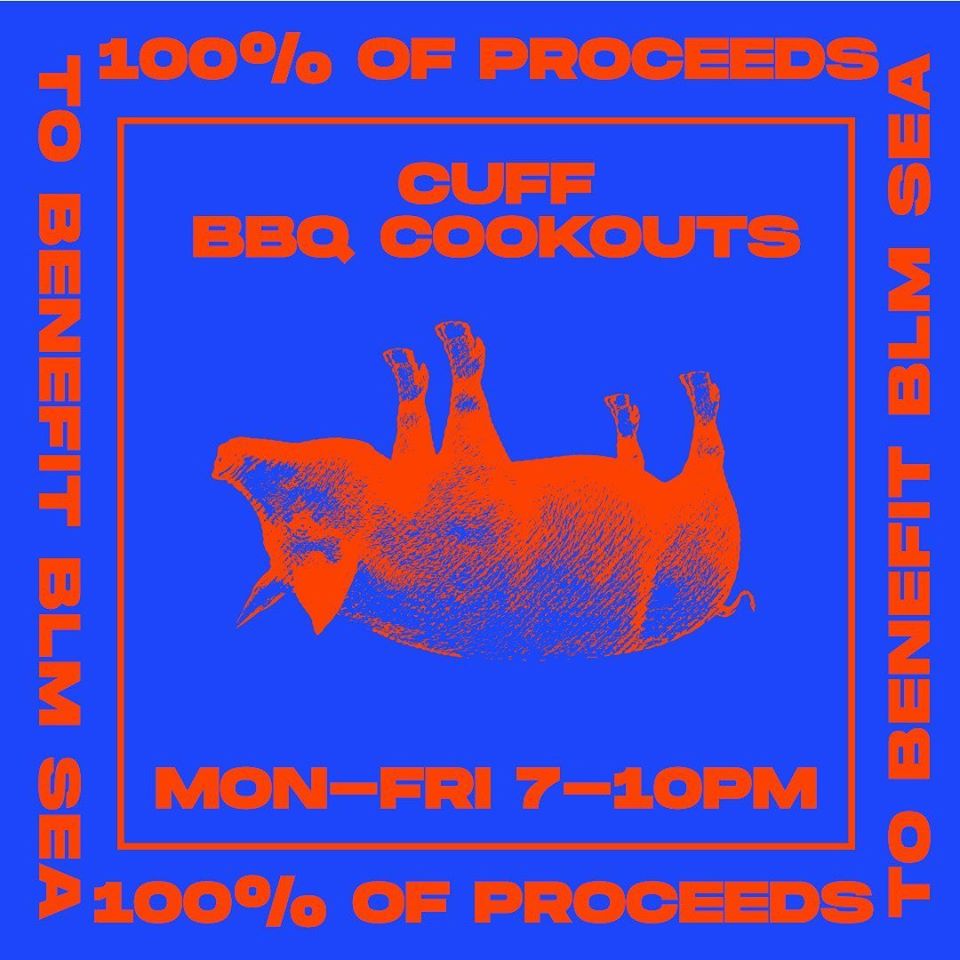 In a bold move, The Cuff just announced they are re-opening for food/drink service this Wednesday, June 10th at 5pm. As far as we know, they're the first Seattle LGBTQ venue to announce reopening following Washington State allowing King County to move to "Phase 1.5" in the state's plans to allow businesses to reopen after the Coronovirus/Covid-19 pandemic which has shut down much of the world for the last 4 months.
They've also announced a special nightly BBQ to happen from 7pm to 10pm with proceeds going to Black Lives Matter. The venue at 1533 13th Ave on the corner of Pine Street is a block east of Seattle Police Department's East Precinct, the site of ongoing Black Lives Matter demonstrations protesting police brutality for the last two weeks.
Occupancy will be limited per state guidelines.
From the announcement:
After 14 weeks of closure we are opening our doors tomorrow at 5 p.m. to 12 a.m. daily. Having been around for 27 years we know now, more than ever, that we need space for our community. Space to decompress and connect. Our patio will be open first. We will be following all mandated guidelines from Public Health for our staff and guests safety and our occupancy is limited. First come, first served. Our regular menu is available along with a special nightly BBQ cook-out with all proceeds going to Black Lives Matter King County. Additionally, we will continue processing, housing and distributing donations daily for our heroes in the street protesting. Come see Erin, Patrick and Patty tomorrow. We've missed you. So much.
(Visited 2 times, 1 visits today)