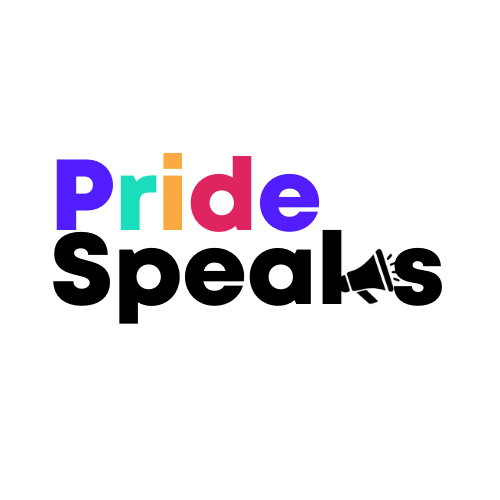 Just released news from Seattle Pride aka Seattle Out and Proud the producers of the city's annual LGBTQ Pride Parade. They're introducing a new online speaker series called "Pride Speak".
The new monthly virtual event will kick-off on Wednesday, February 24th and the series is scheduled to occur monthly through September of 2021.
The topic for the first panel will be Homelessness and how it affects the LGBTQ community in our region.
More info:
SEATTLE – February 8th – With many issues facing Seattle's LGBTQIA+ community, the pandemic among them, Seattle Pride is launching a new speaker series to tackle the needs of the queer community and how best to address those needs.

Pride Speaks is a series of community conversations with expert panelists and speakers on a wide variety of topics ranging from homelessness and healthcare, to parenting, business and much more. 
Set to launch February 24th, the program will take place monthly through September. Each virtual event will be two hours, with a panel or speaker in the first half of the meeting followed by breakout rooms to discuss topics and ideate on ways to uplift the community.

Seattle Pride has made significant strides with its advocacy efforts and grants to local nonprofits, as well as its community events and sponsorships. Pride Speaks is another effort to remain helpful to those in need, particularly during a time when it's not possible to come together for large in-person gatherings.
"While our LGBTQIA+ community has remained diligent about staying home and following public health advice during the COVID-19 pandemic, the desire to get together to celebrate and learn has not diminished. The Pride Speaks series was born out of a desire to provide our LGBTQIA+ community and allies with engaging content on a variety of subjects which impact us all, but may not be the first thing people think about when they hear 'LGBTQIA+,'" says Seattle Pride Executive Director, Krystal Marx.
The first event will address issues of homelessness with expert panelists Erica Limon, YouthCare associate director; Alain Chan, Downtown Emergency Service Center clinical supervisor; Evana Enabulele Queer the Land housing coordinator; Evelyn Chow, Ingersoll Gender Center economic justice manager; and Jerred Clouse, ROOTS executive director.
Participants can sign up online on SeattlePride.org for the first event scheduled for 7:00 pm on February 24th. Seattle Pride encourages people to come ready with ideas, concerns and questions for the panelists and group discussions.
Panelist Bios
Jerred Clouse (he/him/his) joined ROOTS Young Adult Shelter a little over a year ago as the Executive Director. Jerred brings with him considerable experience working in homelessness and social services, having worked at Downtown Emergency Service Center (DESC), Real Change News, Catholic Community Services, Friends of Youth, and Ryther. Jerred has a master's degree in Public Administration from the University of Washington, where he also completed his undergraduate degree. Outside of work, Jerred enjoys traveling with his partner of 18 years, playing guitar, and overly investing in their cat, Miles.
Evana Enabulele (they/them) – Housing Coordinator, Queer The Land. Evana is a core member of Queer The Land (QTL). Evana leads the housing circle in QTL, nurturing the dreams of QTBIPOC of building a home and safe community space. Their passion is not only working on unique housing strategies but also finding ways to combat the mental aspect of displacement and gentrification.
Evelyn Chow (any pronouns) is an abolitionist, organizer, writer, and sociologist based in Seattle/Coast Salish lands. They currently work as the Economic Justice manager at Ingersoll Gender Center, one of the nation's oldest trans-led and serving orgs. Previously they worked as an Organizer at Real Change, a local nonprofit dedicated to economic and housing justice. Their community organizing work has focused on state and prison abolition, race + gender equity, immigrant rights, queer/trans liberation, sex worker's rights, international worker solidarity, and transformative justice.
Erica Limón (she/her/hers) is currently an Associate Director with YouthCare, a local Seattle Non-profit providing services to homeless young people. Erica specifically over sees YouthCare's Young Adult transitional Living programs, one of which being ISIS Ravenna house, a young adult Transitional Living Program for LGBTQIA identified young folks. Erica knows that when young people have equitable access to services and support systems that young people can grow and allow their brilliance to shine. Erica believes that it takes providers being brave in the face of systematic oppression to push the needle further and redesign systems and program models so that young people are valued for who they are and have every opportunity to succeed. 

Erica is a Mexican American Seattle transplant from Southern California. Erica graduated from Utah State University where she earned her Bachelor degree in Sociology. She comes into social services work from a peer perspective. Having navigated foster care, homelessness, non-profit systems, and becoming a Children's Defense Fund-Beat the Odds recipient Erica directed all that she learned as a recipient of services to mold programs to better meet the need of young people.
"Alain Chan (they/them) is a Clinical Supervisor at the Downtown Emergency Service Center (DESC). They oversee the Community Outreach and Advocacy Team (COAT), which works with people who have had their mental health competency raised in the criminal justice system. Alain also serves on the board of Yoga Behind Bars, an organization which shares yoga and meditation with incarcerated people in Washington State. They hold a Bachelor's in Anthropology from Wesleyan University, and a Master's in Social Work from the University of Washington. They live in Seattle, WA, but will keep their 917 area code forever."
(Visited 6 times, 1 visits today)