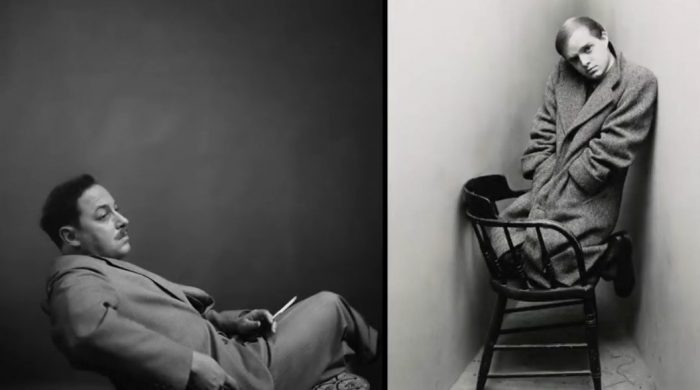 More movie love, this time a documentary and it's screening/streaming online via the Seattle International Film Festival (SIFF) and the fine folks at Kino Lorber. It's Truman and Tennessee: An Intimate Conversation about the friendship/rivalry between out gay literary heavyweights Tennessee Williams and Truman Capote which begins streaming on June 25th just in time for Pride Weekend.
Go HERE for more info on how to watch via SIFF Channel.
The documentary features voiceovers by out actors Jim Parsons as Capote and Zachary Quinto as Williams. And, tons of footage from old television talk shows where both Williams and especially Capote, were masterful storytellers and public entertainers.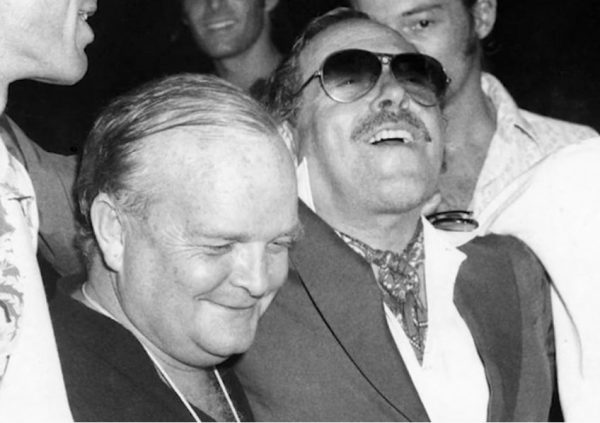 More:
"I was 16 years-old when I met him," Truman Capote reminisced of his dear friend Tennessee Williams upon the latter's death. "He was 13 years older than I was, a waiter, and an aspiring playwright. We became great friends." Yet their relationship was both profound and tempestuous. Both were openly gay men from the South who fled to New York City in search of literary success. Each would attain it, becoming famous in the process, though this celebrity, particularly later in life, often eclipsed their artistic achievements. Personal heartbreaks, creative failures, and substance abuse damaged both men, straining their friendship to the point where Capote and Williams publicly traded unsparing, malefic critiques of each other.
The brilliant work, personal struggles, and cultural impact of iconic American writers Truman Capote and Tennessee Williams explodes onto the screen in this innovative dual-portrait documentary.

Filmmaker Lisa Immordino Vreeland masterfully collages a wealth of archival material, including dishy talk show appearances with Dick Cavett and David Frost, with clips from some of the duo's most memorable movie adaptions: A Streetcar Named Desire, Cat on a Hot Tin Roof, The Glass Menagerie, Breakfast at Tiffany's, and In Cold Blood. Featuring vibrant voiceover work by award-winning actors Jim Parsons (Capote) and Zachary Quinto (Williams), the film is dripping with wit and wisdom.

It is a celebration of both men's fearless candor and often tumultuous friendship that honors how their identity as gay Southerners informed their timeless artistic achievements and relationships with family, colleagues, confidants, and – most significantly – each other.

Director: Lisa Immordino Vreeland
Principal Cast Voices: Jim Parsons, Zachary Quinto
Country: USA
Year:2020
Running Time:86 minutes
Producers: Lisa Immordino Vreeland, Mark Lee, Jonathan Gray, John Northrup
Screenplay: Shane Sigler
Cinematographers: Bernadine Colish
Music: Madi
(Visited 1 times, 1 visits today)