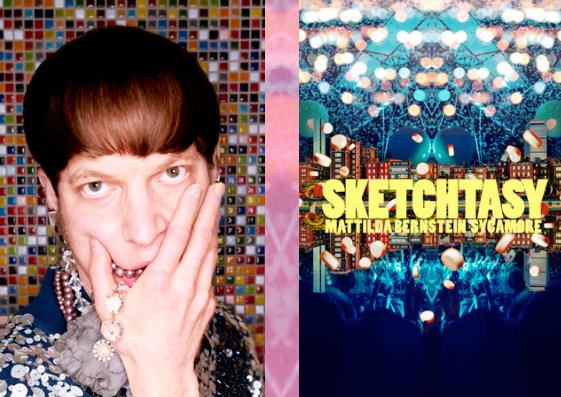 Seattle based writer/editor/provocateur Mattilda Bernstein Sycamore has issued a Call for Writers for a new non-fiction book that is in the works. The multi-hyphenate is still busy promoting her last novel SKETCHTASY but also working on a new novel AND now seeking contributions for the next big non-fiction book in the pipeline, Between Certain Death and a Possible Future: Queer Writing on Growing up with the AIDS Crisis.
Mattilda is seeking writers who can specifically relate their experiences in-between the Baby Boomer generation, the hardest hit by AIDS in the 80s and 90s, and the later Millennials and Generation Z who came of age after the worst of the crisis had passed and new treatments having made HIV/AIDS less of a physical threat in their lives.
For this project, that would roughly translate as voices from the Generation X/very early Millennials so approximately those born from mid 60s through early 80s but very much open to interpretation as individual living experiences are obviously influenced by situations and even geography. Don't be shy about submitting!
Below is Mattilda's official Writer's Call with specific information on this project plus contact info on how to submit essays: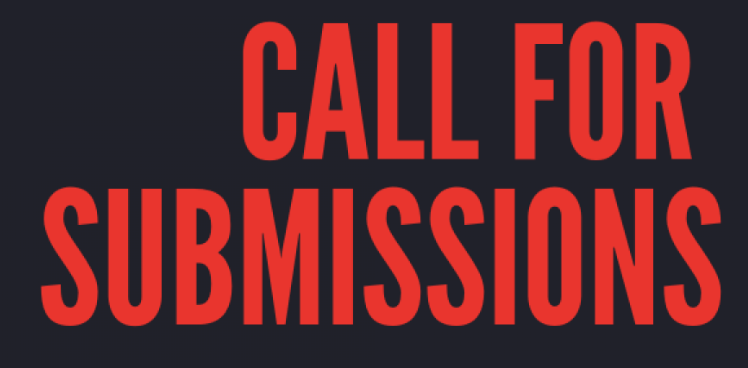 ANNOUNCING… Here is the official call for submissions for my new anthology, Between Certain Death and a Possible Future: Queer Writing on Growing up with the AIDS Crisis… Please forward widely!!
Every queer person lives with the trauma of AIDS, and this plays out intergenerationally. Usually we hear about two generations—the first, coming of age in the era of gay liberation, and then watching entire circles of friends die of a mysterious illness as the government did nothing to intervene. And now we hear about a current generation growing up in an era offering effective treatment and prevention, and unable to comprehend the magnitude of the loss. We are told that these two generations cannot possibly understand one another, and thus remain alienated from both the past and the future. But there is another generation between these two—one growing up in the midst of the epidemic, haunted by the specter of certain death. A generation growing up with AIDS suffusing desire, internalizing the trauma as part of becoming queer. And these are the personal stories I'd like to collect in this book—accounts that overlap with the more commonly portrayed generations, and offer a bridge between.
By telling this specific generational story in all its complications, how do we explore the trauma the AIDS crisis continues to enact, and imagine a way out? How do race, class, gender, sexuality, age, ability, religion, ethnicity, indigeneity, rural/urban experience, regional/national origin, Global South/Global North perspective, HIV status, and access to treatment and prevention (over time and in shifting contexts) shape personal experience? What is excluded from the glorified myth of progress that now reigns?
How does the impact of growing up with the AIDS crisis continue to affect those left out of the white picket fence version of respectability promoted by dominant "LGBTQ" institutions? How does this apply to sex work, migration, public sex, cruising spaces and apps, abuse and survival, incarceration, reproductive health, homelessness, activism, drug use and addiction, subcultural striving, gay bar culture, HIV criminalization, and hierarchies within gay/queer/trans cultures?
Any generational frame offers only a partial truth, and I'm especially interested in the gaps between accepted narratives and lived experience. As a generation coming of age both with and without the internet, how has technology changed our lives, for better and worse? How does stigma against HIV-positive people continue today, and does the rhetoric around "undetectability" further exclusion rather than ending it? Who is dying of AIDS now, in spite of "AIDS Is Over" rhetoric? Has the energy around PrEP shifted the focus of public health campaigns away from demanding a cure for HIV? How could a meaningful intergenerational conversation about HIV/AIDS take place? What would communal care actually look like?

I'm interested in your most intimate stories, and your most personal fears—what you're afraid to say is what I want to hear.
About the Editor: Mattilda Bernstein Sycamore

(mattildabernsteinsycamore.com) is the author of three novels and a memoir, and the editor of five nonfiction anthologies. Her memoir, The End of San Francisco, won a Lambda Literary Award, and her widely hailed anthologies include Why Are Faggots So Afraid of Faggots?, That's Revolting!, and Nobody Passes. Her latest novel, Sketchtasy (one of NPR's Best Books of 2018), is about this generation between certain death and a possible future.
Guidelines: Please submit nonfiction personal essays of up to 5000 words, as Word attachments (no PDFs, please), to nobodypasses@gmail.com. Contributors will be paid for their work, and will receive copies of the book. Feel free to email me with any queries. The deadline for submissions is March 1, 2020, but the sooner the better!
(Visited 1 times, 1 visits today)