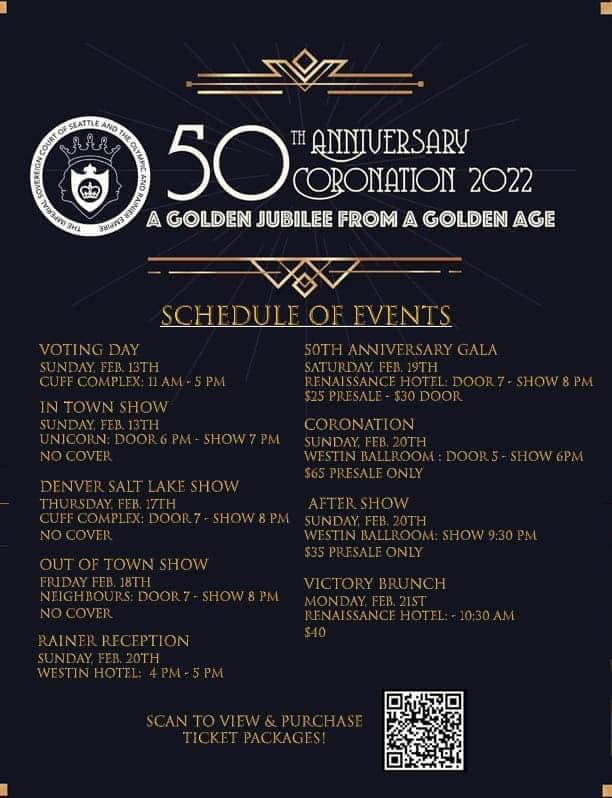 If you follow drag imperial court circles, it's a HUGE moment in Seattle Imperial Court History. This year, 2022, is the 50th Anniversary Coronation event for the Imperial Sovereign Court of Seattle, one of the oldest drag courts in the country and this week is the last week for the two queens vying for that 50th Empress crown to do their campaigning. The community vote happens on Sunday, February 13th at The Cuff Complex between 11am (so early!) and 5pm.
The poo:
Both performers are VERY worthy…Jessica and Londyn have been around for many years working area stages and doing community work.
Following the vote next Sunday, the big week of Seattle Court events begins leading up to the Gala Ball on Saturday, February 19th at the Seattle Renaissance Hotel, followed by the Coronation on Sunday, February 20th at the Seattle Westin Ballroom. The week will include drag shows all over town, including the In Town Show at the Unicorn on Sunday, the 13th, followed by the Denver/Salt Lake City Show at the Cuff Complex on Thursday, February 17th and the Out of Town Show at Neighbours, on Friday, February 18th.
That's a lot of Imperial Drag!
And, there's even a killer after coronation show/party at the Westin with very special guest stars Bebe Zahara, Brita Filter, and Killer Queen.
You don't need tickets to vote, or go to the individual shows during the week but the big Gala on Saturday, the Coronation on Sunday and the after coronation party do require tickets. Go to https://www.strangertickets.com/events/115689661/seattle-coronation-2022 to purchase. Standard Covid procedures apply and a reminder these are very dressy events…you don't show up in ratty old scrubs for a Court event!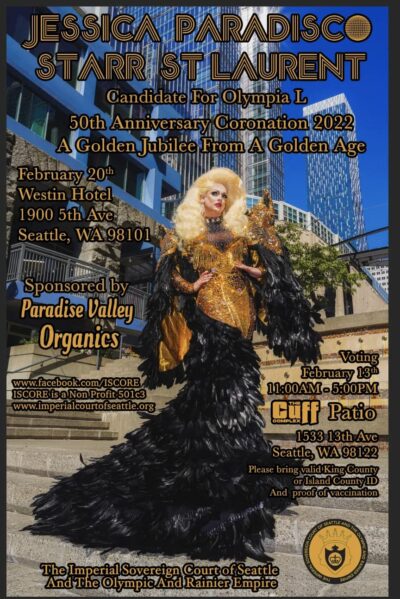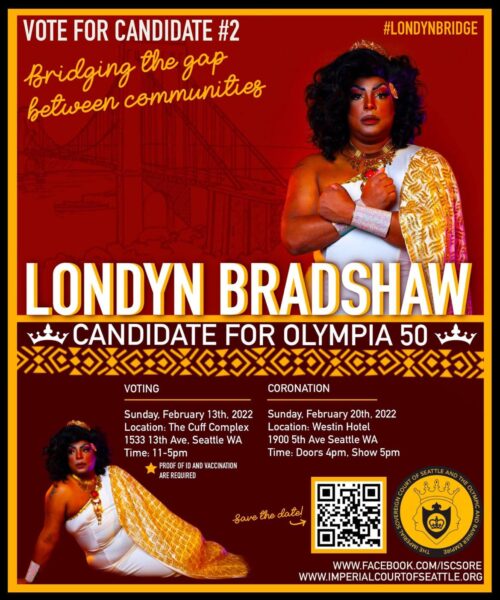 (Visited 9 times, 1 visits today)