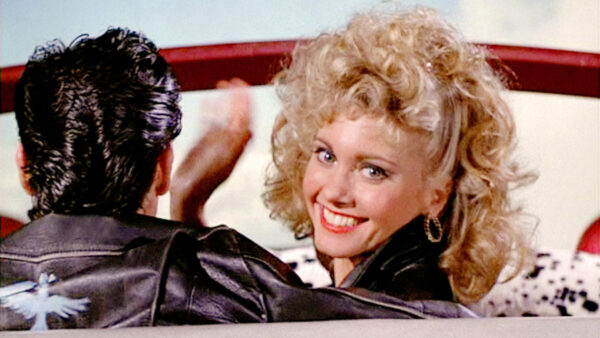 This is a sad one. She's been our Princess of Pop Music for over FIFTY YEARS! And, now, singer/actress Olivia Newton-John has left us…the British born but raised in Australia star died Monday, August 8th at her home in Santa Ynez, California after a 30 year long battle with cancer. She was 73 years old.
She had a long career….originally cast as a country singer she sequed easily over to sunny pop/easy listening songs in the 1970s with such hits as "I Honestly Love You" and "Please Mr Please". But, it was after getting cast as the female lead Sandy in the film version of the Broadway musical Grease opposite John Travolta that made her an international superstar. The film was a huge hit and the new songs for Newton-John to sing in the film, ('You're The One That I Want' and 'Hopelessly Devoted To You') became so popular that they were added to the stage production.
In Grease, Sandy gets "sexed up" by the end of the film to trap her man and Newton-John successfully managed to sex up her career as well, singing more sultry songs in the 80s including her huge hit "Physical". She also made other films, including the campy mess, Xanadu, but nothing that could equal the mega success of Grease.
And, although Xanadu really isn't a good film, it did have some fun pop music in it, including the title track, part of a big production number at the end of the film. and featuring every dancer in Hollywood wearing the most horrifying fashion from 1980. It's ridiculous but its cheery cheese is a surefire way to lift your spirits on a drearyass day…like today, as we mourn the loss of "Our Livvy".
A toast to the Divine Ms Olivia Newton-John…
A million lights are dancing and there you are, a shooting star
An everlasting world and you're here with me, eternally

Xanadu, Xanadu
(Now we are here) in Xanadu

-Jeff Lynne (ELO)
(Visited 6 times, 1 visits today)