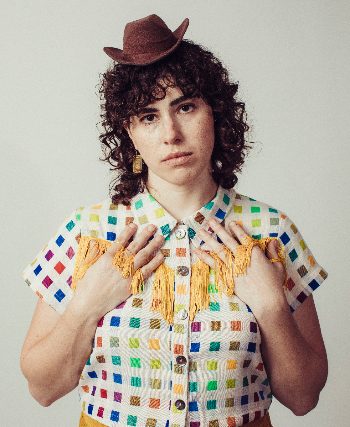 Looking for a comedic break this week? LA based comedian and "multifaceted homosexual with an ass that won't quit" CARA CONNORS will be headlining a show at the Here-After space at The Crocodile, 2505 1st Ave in Belltown on Thursday, June 15th.
You might have seen her on one of her many appearances on the television or the intertubes including gigs on E! and OUTtv…she's the gal who really enjoys western wear.
Ev Jensen will be opening for the cowgirl comedian…tickets available at https://www.ticketweb.com/event/cara-connors-ev-jensen-here-after-tickets/13040595
MORE about Cara down below…please note that while she wants you to "come horny" that doesn't mean you should act on this impulses while in the venue…there are still adult oriented establishments in the downtown corridor that are better suited for your orgasmic pleasures…though not as many as there used to be.
Sadly.
As seen on JFL, Apple TV, Hulu! Cara Connors is an LA-based comedian and homosexual on tour with her new hour in Seattle for one night only Thursday June 15th!
Cara Connors is an LA-based comedian and multifaceted homosexual with an ass that won't quit. Cara stars on Dating #NoFilter on E! and her feminist investigative comedy series, Cara Takes Up Space, is now streaming on OUTtv. In 2022, she completed her first international tour and successful 35 city run of her acclaimed solo show turned debut stand up album Straight for Pay, which Paste Magazine called "hilariously acerbic." Most recently, Cara taped a live set for Crooked Media's Lovett or Leave It, filmed her first one hour comedy special with Comedy Dynamics and will be making her Edinburgh Festival Fringe debut this summer. A headliner at comedy shows across Los Angeles, Cara also hosts a popular weekly queer showcase and has developed a cult following with her unique brand of high energy, self-effacing and unapologetically fearless comedy. Don't miss your chance to see her hilarious new hour! Come horny!
Follow Cara @caraconnscomedy
Watch some clips of Cara's Stand Up: here, here or here!
(Visited 27 times, 1 visits today)