May 25, 2011

•
by
Seattle Gay Scene
Hey look! The weather sucks again this week, BIG SURPRISE. At least it's warmer outside than before so quit the excuses and find out what's crackin' this week to keep us on our feet and off the Zoloft.
Choice Wednesdays w/ Chad Neiro & Joel Pryde
We've got three solid house music nights a week on the hill now which is great (Flammable Sundays, Choice Wednesdays, The Get Down Fridays), and our favorite and most affordable hump-day version Choice Wednesdays is still going strong. This week we've got resident Chad Neiro on the decks along side guest Joel Pryde, Come dance the pain away or lounge with friends over cocktails…always just $1 cover at the door and $3 Tiger Beer at the bar.
Havana Social
1010 E. Pike Street
Wednesday 5/25 10pm
$1
So here's a new one right? Local celeb, designer and Project Runway alumni Richard Blayne Walsh has been out hitting the town lately, but… maybe nobody realized because him and his beau we're done up in full fabulous DRAG. Well, under the monikers Safari Jones and Chick Likethegirl, these two lovely queens present to you their first party scandal, Switch! a Drag Show. What exactly does Switch have in store for you? I'm not really sure, the magic that awaits is even a mystery to me, but I do know that my drag daughter and gothic queen DJ extraordinaire AMOANIA and myself, Nark, will be on hand cranking out jam after jam. And the best part? We're giving it all away for FREE!
The Rendezvous (down in the Grotto)
2322 2nd Avenue
Friday, 5/27
Free
Saturday night I'll be getting out of town, Miss Lisa Dank and I will be going be throwing down what we do best at Vantage, which apparently is a giant gay-camping fest. Hmmm… check out the page if your interested in learning more!
P.s. have you seen Lisa Dank's new (.. wait, first!) music video? Directed by the amazing Frank Correa.
Sexual!
Which leads us to the only sun symbol on that weather report up there, Sunday!
Seersucker! A Summertime Party
And just in the nick of time too, bring your freshly burned porcelain skin to Havana this Sunday night for a refreshing dose of heat for Seersucker, a bi-annual summer-sesh presented to you by Havana Social Club and Nark Magazine, with DJ's Sean Cee and Nark. It's Memorial Day weekend which means a three-day weekend for most…you can expect a great mix of guys and gals all over the map and some good margarita-fueled dancing all night.
Havana Social
1010 E. Pike Street
Sunday 5/29
$3 Before 11pm
(Visited 1 times, 1 visits today)
Related Posts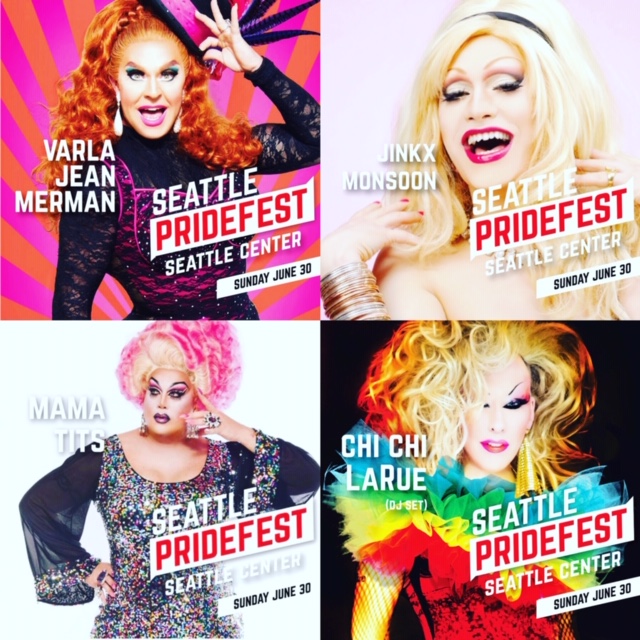 *Resist. Protest. Obstruct. Inform. • All Ages Events • Arts & Entertainment • Bars & Nightclubs • Capitol Hill News • Community • Community Events • DJ Dance Party • Family Friendly • Festivals • Free Stuff • Kid Friendly (Under 12) • Mark Your Calendars • News • Nightlife • Over 21 • Pride • Queer News • Queer Youth • Seattle Lesbian Scene • Seattle News • Seattle Pride 2019 • Seattle PrideFest • Seattle Transgender Scene • Stonewall 50 • Trans* Events • Trans* Pride • Under 21 Fun • We Love The Nightlife • Women's Events
Wanna know all the big outdoor/street parties/festivals going on next
...