June 7, 2011

•
by
Seattle Gay Scene
Kathy B is back to recap the week with us! This past weekend, as we've been writing incessantly, was the massive launch of summer – complete with awesome sunny weather! In this week's podcast we talk about pretty much everything that's going on – not the least of which is the beginning of the last week of SIFF (aw!) and the beginnings of the Pride Season. We talk about meeting the red-hot King of Nerddom Chris Hardwick (yay!), Michael judges Ms. Bacon Strip, Les goes to the SIFF Centerpiece gala at the DAR, and Kathy meets the biggest celebrity that this town will ever see.
(Visited 1 times, 1 visits today)
Related Posts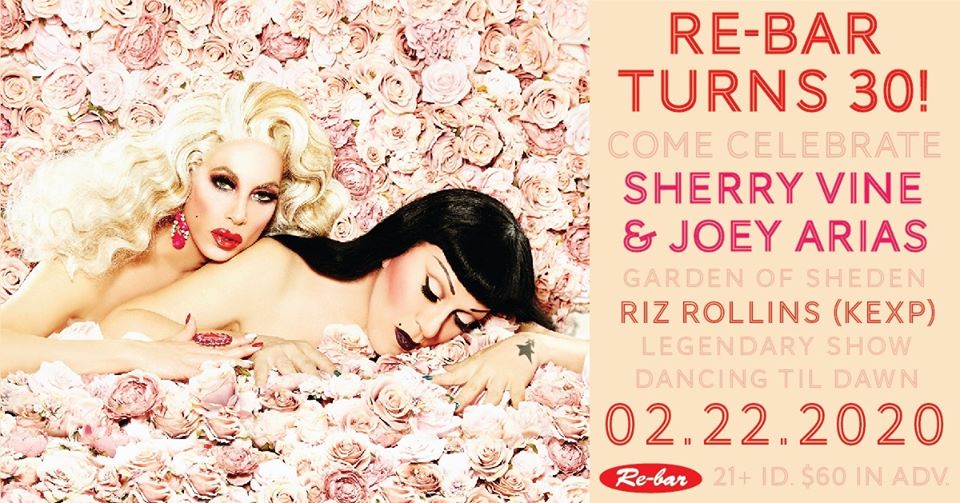 *Dragolicious • *Seattle Musicland • *Seattle Theaterland • *SGS Recommends • Arts & Entertainment • Bars & Nightclubs • Cabaret • DJ Dance Party • Drag • Drag O'Tainment • Gay 101 • Legends • Music • News • Nightlife • Queer Music • Queer News • Queer Theater • Seattle News • We Love The Nightlife
Everyone's favorite divey/grungy yet arty/farty and mostly faggy/waggy as well
...