Two of Seattle's oldest and dearest entertainers share a birfday today, July 26th! Big delicious Day of Birth wishes to Sylvia O'Stayformore and Mark "Mom" Finley as they gleefully enter their "Golden Years".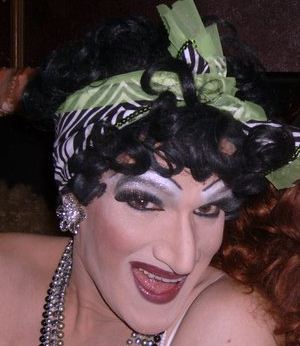 And, if we count back 9 months we can only surmise that Ma & Pa O'Stayformore and Mama & Papa Finley were up to some Halloween shenanigans oh so many years ago…perhaps Mother O'Stayformore dressed up like Turkey Dinner and Pops stuffed her! Maybe Old Mother Finley put on her favorite Polish costume and Daddy Finley dressed up like Germany and invaded her! Who knows? The 1920's were a LOOOOONG time ago, and who knows what sort of mating rituals they had back then? But, it's fun to make guesses!
We keed, we keed…we adore these two glamourpuss broads…Seattle would be dull as Boise without them.
A delicious toast to two of Seattle's most beloved entertainers…buy them a drink, or two, if you see them out and about!
(Visited 1 times, 1 visits today)