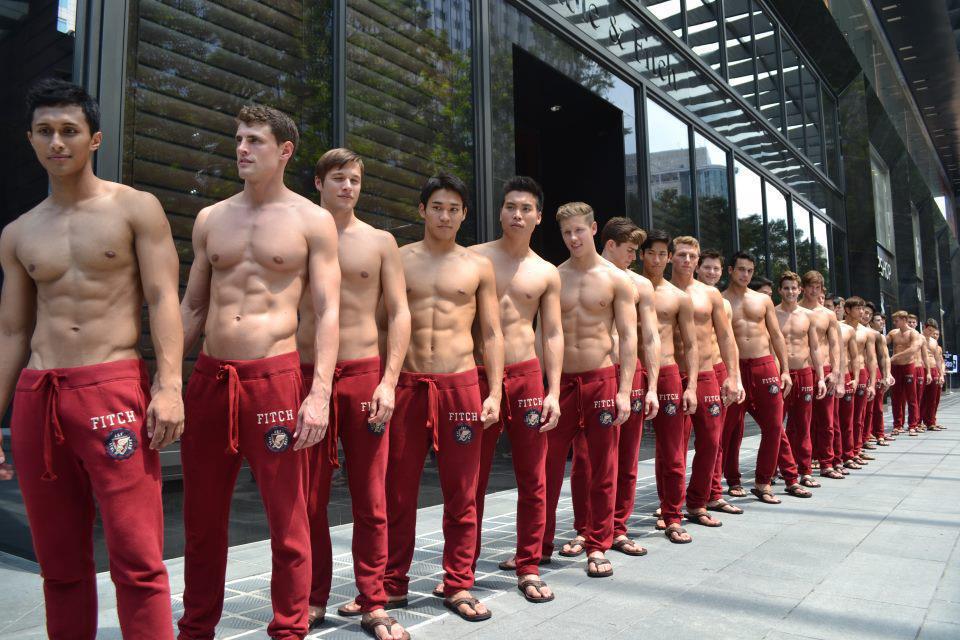 Hot off the presses and into the reality of your laps, LOGO announced this morning their programming for Christmas, New Year's Eve and New Year's Day. Begin your official holiday break with "7 Days of Holiday Sins" in a seven day marathon of films to cover every inch of your body and beyond. Among the programming, include films that will warm you up with excitement, pleasure and fulfilling your ultimate winter-land fantasies: lust, sloth, pride, greed, wrath, envy and gluttony. Jump forward to New Year's Eve with Kylie Minogue, Pam Anderson and one sizzling Diva's party. Then spend all day on New Year's Day with the LOGO premiere of Center Stage.
HAPPY HOLIDAYS FROM LOGO!

 

7 Days of Holiday Sins

December 23- December 29, All Day

Let's hope Santa looks the other way because this year, the holidays are deliciously sinful. Indulge in all 7 Deadly Sins with Logo in this seven day marathon of decadence.

Each day, all day, Logo airs movies and series that favor a specific sin including:

Lust (Bad Sex, Noah's Arc, 1 girl 5 gays);

Sloth (AbFab, Strangers With Candy, True Life);

Pride (Trantasia, Camp, The A-List: Dallas, The City);

Greed (My Super Sweet 16, Showgirls, Nip/Tuck);

Wrath (Buffy, Psycho Beach Party, Serial Mom, Trick R Treat);

Envy (The A-List: Dallas, Eating Out: Sloppy Seconds, Dare);

Gluttony (I Used to Be Fat, Little Shop of Horrors, Hairspray) 

New Years All-Night Diva Party

December 31, 4:00 p.m. – 4:00 a.m.

Divas reign supreme this New Year's Eve as Logo brings you a night of concerts to carry you into 2012. With the Logo Premiere of VH1 Divas Celebrates Soul and Kylie Minogue: Aphrodite Tour, let these ladies start off the New Year with a bang full of glitter,dancers, and fierce pop music. Featuring Lady Gaga, Beyonce, Mariah, Kylie, J Lo, Kelly Clarkson, Jessie J, Jennifer Hudson and more.

Kylie Minogue: Aphrodite Tour Logo Premiere

December 31, 10:00 p.m.

Join superstar Kylie Minogue in concert on her Aphrodite World Tour as she performs all her hits during this 2-hr concert. Songs including Can't Get You Outta My Head, All the Lovers, and more!

Pam Anderson's Double D-Licious New Year 

January 1, All Day

Nurse your New Year's hangover with a full day of mindless entertainment and campy action scenes when Logo brings you a full day of the Pam Anderson  classic V.I.P. to help ring in the new year. So  put your feet up, pop a couple of aspirin and get ready to start the new year off right.

Center Stage, Logo Premiere

January 1, 10:00 p.m. 

Young dancers strut their stuff at a ballet academy in this drama about reaching for the stars… and knocking down some of the competition along the way. And though they're full of grace and competitive spirit, they also have to face everyday teen drama.  Will these struggling, aspiring dancers make it in a world where one misstep can shatter their dreams? Starring Peter Gallagher and Zoë Saldana.
(Editor's Note: Hmmm….we're starting to wonder if the New Queer on the Block is a paid shill for Logo…that, or they need to get married. We'll give Brian away: may we present Mr. and Mr. Brian Logo-Peterson! RuPaul can be the Best Man/Matron of Honor and 1 Girl/5 Gays can be the Attendants…but, we are NOT inviting anyone from any "A-List" to the ceremony. Ugh.)
Tags: Divas, Holiday Season, Kylie Minogue, LogoTV, Pamela Anderson