KYLIE MINOGUE SET TO HEADLINE JEFFREY SANKER'S 29th ANNUAL WHITE PARTY PALM SPRINGS 2018
THE WORLDS LARGEST LGBTQ MUSIC FESTIVAL RETURNS TO PALM SPRINGS APRIL 27th– 30th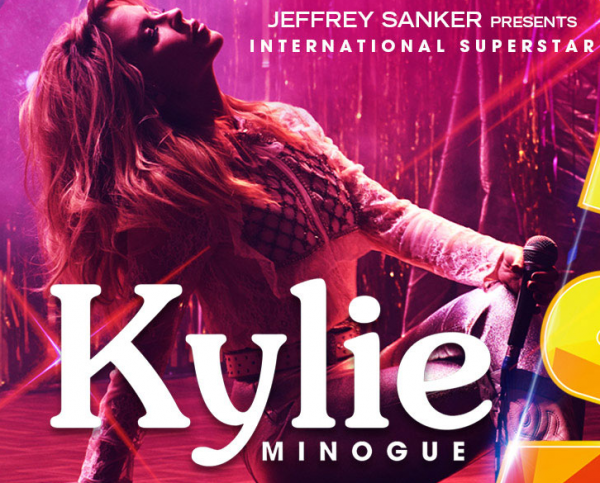 West Hollywood, CA – Jeffrey Sanker Presents is happy to announce the 29th Annual White Party Palm Springs, a three-day festival of entertainment, music by renowned DJ's and with a headline performance-by Grammy Award winner, Kylie Minogue. Jeffrey Sanker's White Party Palm Springs will be April 27th thru April 30th in Palm Springs, California.
Sanker said, "I'm thrilled to have Kylie join our family for the 29th annual White Party Palm Springs. Her performances, style and attitude capture the essence of our weekend long event."
World superstar and LGBTQ+ icon Kylie Minogue is set to headline the 29th Annual White Party Palm Springs with a performance on the 29th of April, fresh off her newly released album GOLDEN and her hit single DANCING.
For weekend passes, event details and special hotel rates at the Renaissance Palm Springs visit: www.jeffreysanker.com.
ABOUT WHITE PARTY PALM SPRINGS FESTIVAL
The three-day music festival attracts over 30,000 people of the LGBTQ+ community. Jeffrey Sanker has been cultivating this LGBTQ+ weekend long festival for the last 29 years. Over the years, Sanker has used the White Party stage to help popularize the careers of powerhouses like Lady Gaga and Ariana Grande. Previous performers include Jennifer Lopez, Ke$ha, Mary J. Blige and more!
ABOUT KYLIE MINOGUE
Golden, Kylie's first studio album in four years and her fourteenth studio album in a record breaking career, will be released April 6 via BMG, her first for the label. The album was partly recorded in Nashville, which was a first for Kylie, a fact which couldn't help but influence the sound – albeit in Kylie's superlative pop style.  Golden is one of Kylie's most personal to date – with every song on Golden co-written by Minogue.
(Visited 1 times, 1 visits today)