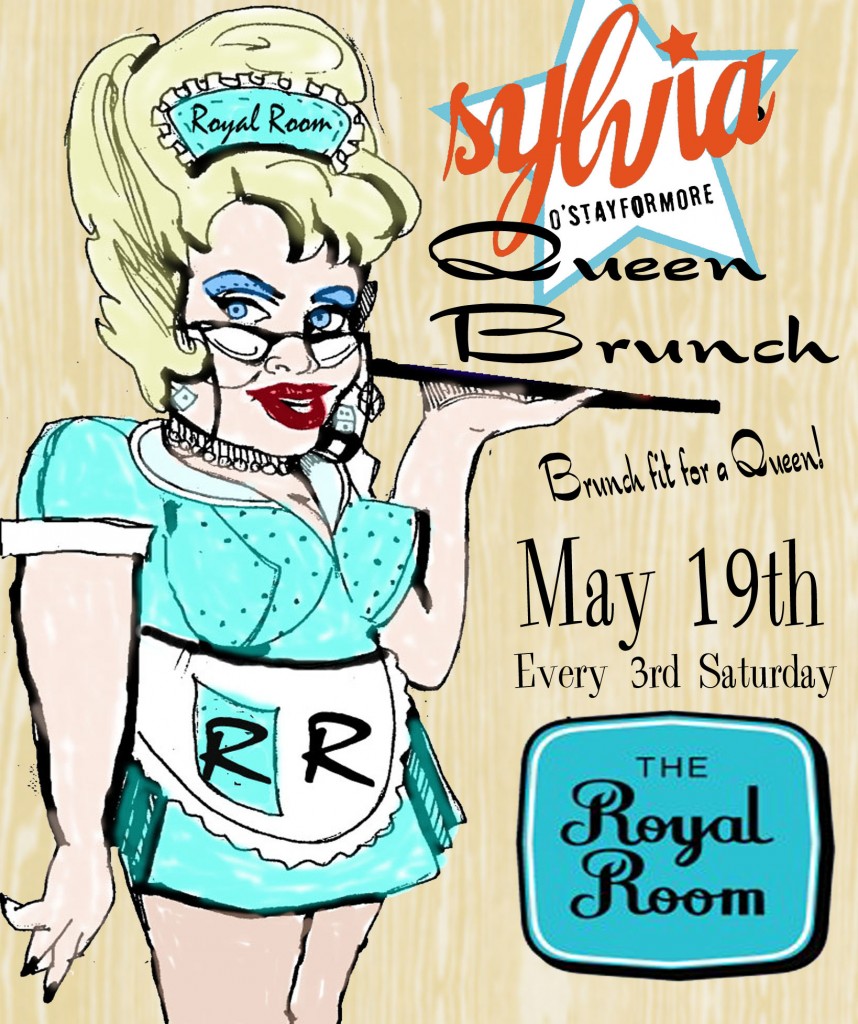 Apparently, eating Eggs Benedict in the vicinity of a drag queen is the Hot New Thing…not only do we have the weekly, "Mimosas With Mama" at The Grill on Broadway every Sunday afternoon with Mama Tits (yes, they are sponsors), but there's the monthly Drag Brunch with Magnolia Crawford over at The Skylark in West Seattle. Now you can add another Diva to the Brunch mix as Seattle's Hostess With The Mostest, Sylvia O'Stayformore adds to her entertainment empire, that already includes her monthly "Bacon Strip" show at Re-bar and her cabaret act "Sylvia & Tor". She's delighted to announce the debut of her new monthly "Queen's Brunch" at The Royal Room in Columbia City. The first show is this coming Saturday, May 19, 2012 with the show starting at 12 noon and a big line-up of guests including Miss HomoArigato, Mama Tits, Donna Tella Howe and the very special guest appearance of Peggy Platt.
It's only $10 (for the show) and tickets are available at BrownPaper Tickets. And, for those of you terrified of leaving the confines of Capitol Hill, The Royal Room is just a hop, skip and a train ride away at 5000 Rainier Ave South, in the heart of the adorable Columbia City neighborhood.
Oh, and don't forget that the 2nd Annual Miss Bacon Strip Pageant isn't too far away…Saturday, June 30th at LoFi Performance Gallery. That must not be missed event also has tickets available for pre-sale.
(Visited 1 times, 1 visits today)