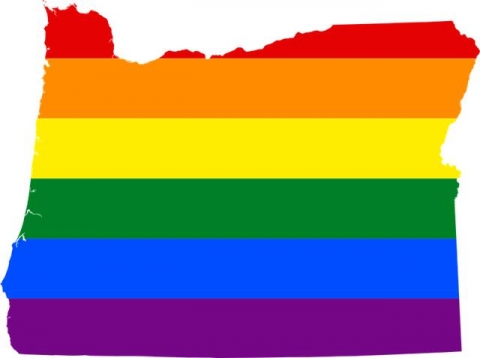 A U.S. District judge ruled today that Oregon's ban on same-sex marriage was unconstitutional. 
From Jeff Mapes – The Oregonian
Oregon's ban on same-sex marriages was struck down Monday by U.S. District Judge Michael McShane, who ruled that the prohibition violated the federal constitutional rights of gays and lesbians.

Jubilant couples who anticipated a favorable decision from the judge began the rush to officially wed at locations around the state. McShane allowed his order to take immediate effect.

Oregon becomes the seventh state where a federal judge has struck down a gay marriage ban since the U.S. Supreme Court last year invalidated key sections of the federal Defense of Marriage
Congratualations to our LGBTQ brother and sisters for achieving Marriage Equality! And, it's now a West Coast Sweep as Oregon joins California and Washington as states with the right for all to get married.
(Visited 1 times, 1 visits today)