Ahhh, the September blues. Kids are back in school, cooler temps return us to the dive bars, and nerds can finally breathe a little with no pressure to do ALL THE OUTDOOR THINGS.
Chances are good we'll have some LARPing to do, cosplays to work on, some prep for GeekGirlCon, or maybe just a random tabletop tournament at AFK. But that's every weekend. This weekend? Rose City Comic Con!
Head to PDX the cheapest way you know how for basically ECCC, Jr.! Tickets are still available, but selling pretty fast at their insanely cheap prices.
Guests from a bunch of famous shows and fandoms will be there, from Star Trek to Mighty Morphin Power Rangers, to Batman, to…well, everything. Among my favorites: Ariel Schrag (L Word), Jim Mahfood, Aaron Lopresti, Emi Lenox (Lumberjanes), Daniel Warren Johnson (Chew), Larry Hama, Kelly Sue DeConnick (Bitch Planet), Ethen Beavers (Samurai Jack, Justice League), Michael Allred, Laura Allred, and Brooke Allen.
Go ahead, meet your awesome artists and writers. We all know there are always big names to draw people into the conventions, though. Who's at Rose City this year?
EFFING NICHELLE NICHOLS!! Or did you not hear she did this cool thing with NASA recently? What with the SOFIA Space Observatory, getting absolutely the best view of our galaxy along with some educators? If you don't know who she is or why she's important, Google her immediately. Needless to say, she's to women of color what George Takei is to gaysians, and they both thank Star Trek for it.
She'll be there along with Walter Koenig (Chekov, Star Trek). Other celebs include Ray Park (Darth Maul, Star Wars), Wil Wheaton (Star Trek, internet nerd phenom), Carrie Fisher (did you see her Princess Leia outfits at EMP? She's also an accomplished lez author!), and Zach Callison of LGBT fave Steven Universe! Check the site for full listings.
With the recent passing of horror film legend Wes Craven, you can also celebrate Robert Englund at the screening of A Nightmare on Elm Street. Costumes contests, parties, and general nerdy debauchery awaits you in the land of a million bridges.
Have fun, everyone! This'll be the best time to be had before next month's GeekGirlCon! 
P.S. Dropping this for you male-lovers out there. Brandon Routh will also attend.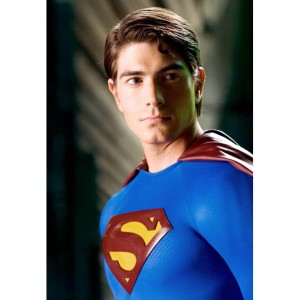 (Visited 1 times, 1 visits today)