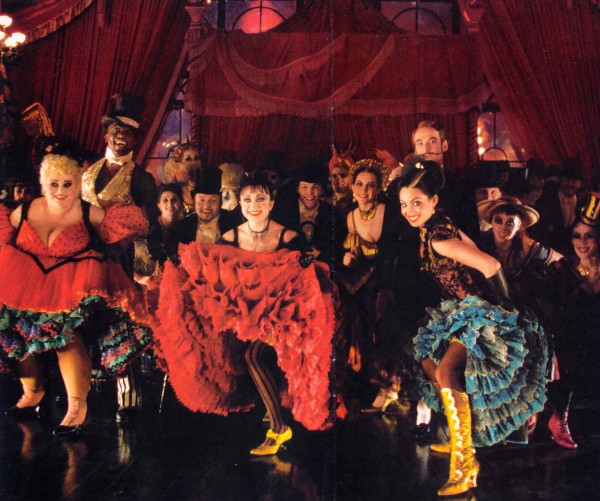 "My gift is my [blurb]…and this one's for you. And you can tell everybody…"
Enough of the song for you?
NOPE. Because your Friday night is booked for The Parlor Live downtown (if you're not going to opening night of Pitch Perfect 2)! The Moulin Rouge French-themed night will take your rainy day doldrums away with glitter, fashion, music, performances, and a special surprise at 12:30am.
ALL about this special night of Frenchness:
The French Night is Back.
While we haven't really left the scene but rather taken a step back to rejuvenate our brand, we are back to once again bring a touch of French flair to the Seattle club scene.

Our next event is taking place at The Parlor in downtown Seattle. We have been dazzling Seattle with the Parisian club experience for the last five years, and this time, we're adding something even more exciting: we're bringing all the fanfare and zest of The Moulin Rouge to your downtown.

The entire night–the dress code, entertainment, snacks, libations and the music–all will work the Moulin Rouge theme into a frenzy by the time the night is over.

The evening will kick off with a fashion show by some of our local best designers. The music will be provded by French DJ Richard Heart de Lion and DJ POPO, as well as live performances by Dani May Red and guests.
Break out some fancy clothes in rich fabrics, because this night promises to be the least douchy, most exciting thing you could be doing on a Friday in the middle of May. Expect some Baz Luhrmann-esque eleganza, with designs completely French from floor to ceiling, provided by Maison de France.
Get on the guest list or pay a paltry $15 for your chance at a joyous night of sexy accents, teasing fun, and eye candy galore. Break out of the norm and put a spring in your step! You're welcome.
(Visited 1 times, 1 visits today)