"Mimosas with Mama", the number drag brunch show on the planet in the Pacific Northwest just wrapped up their hit run of "9 to 5ish" their delightful parody of the beloved comedy film/not quite so beloved B'way musical, this past Sunday and they're taking the upcoming Sunday, September 6th off for Labor Day Weekend.
BUT, the following Sunday, September 13th needs to be noted because it's the opening performance for their NEW show featuring the debut of the new mini-musical parody of Menken/Ashman's delightfully campy musical, LITTLE SHOP OF HORRORS, their own musical parody version of the corny 60s horror/sci fi film by Roger Corman. The Mimosas with Mama team is delighted to present their twisted take on this fantastic show and present all the beloved songs including "Skid Row", "Feed Me", and "Somewhere That's Green".
Here's EVERYTHING you oughta know about this great show and for once I have no guilt over the ole 'cut & paste' of a press release….BECAUSE I HELPED THEM WRITE THIS ONE!!!:
Starring Disco Vinnie as the nerdy hero Seymour Krelborn and Tipsy Rose Lee as the beloved object of his affection, Audrey with Isabella Extynn and "Mimosas" newcomer Ruby Bouche as the "Skid Row Chorus", Isabella Extynn will also be changing it up by playing Orin Scrivello and featuring the return of Kerry Darling in the role of Mr. Mushnik.

"Little Shop" will also obviously feature a certain carnivorous, world dominating mega-villain and who better than "Mimosa" star and creator MAMA T. to star as the sassy houseplant with the killer attitude, Audrey II. You know Mama isn't kidding around when she makes her demand "FEED ME!" in her insatiable quest to conquer your drag brunch loving hearts every Sunday afternoon at The Unicorn/Narwhal. This new extravaganza features the dazzling design you've come to expect from "Mimosas with Mama" and includes costumes from award winning Seattle theater designer, Pete Rush. "Little Shop" is your perfect cabaret choice for the fall of 2015!

"Mimosas with Mama" is Seattle's Longest Running and #1 Weekly Drag Brunch! It's dinner theater during the day, or as some would call it, "Brunch Theater!" Featuring a breakfast buffet (only $12 additional) and a full bar. The show is a crazy, wild, irreverent journey of comedy, lip syncing, live singing, performance art, audience participation, great food, fabulous drinks and Fierce Queens!

The first act of "Mimosas with Mama" is a fabulous cabaret variety show. During the second act they transport audiences to Broadway and beyond with an original remastered satirical send-up production of a favorite Broadway show, movie or sometimes a combination of both!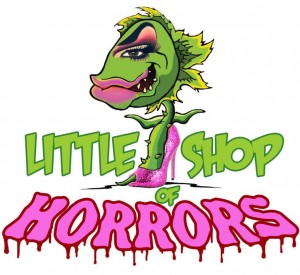 This show is scheduled to run throughout the fall, every Sunday at The Unicorn/Narwhal. And, "Little Shop" will go on hiatus over the winter holidays so "Mimosas" can do their fun holiday show, "A Boob Job For Christmas!" which is scheduled to start Sunday, November 29th and run through the end of the year, with special Saturday shows added throughout the month of December!
For now, grab your tickets to "Little Bar of Horrors". Once they release photos of Ms Tits in her plant costume, we'll get those out to you….it's gonna be a hoot and a half.
Mama T. and the Mimosas family have also just announced they're traveling to sunny Puerto Vallarta, Mexico in March of 2016 for a Spring Break Fling at Act II Stages with a brand new show, MAYHEM WITH MAMA that will feature a mash-up of several of their hit productions. It's set to run Thursdays through Saturdays at 10pm from March 3, 2016 to March 26, 2016. More details to be released soon including ways for Seattleites to come see the show in Mexico! (BenDeLaCreme will be performing at this venue during that month as well; Seattle took over Provincetown and now looks like it's gonna take over PV!!!)
Oh, and remember:
DON'T FEED THE DRAG QUEEN PLANT!
(Visited 1 times, 1 visits today)