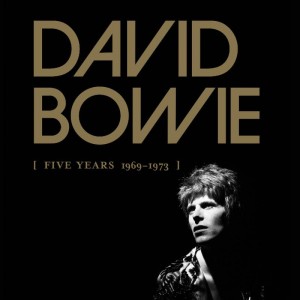 Every day is Bowie Mas as far as we're concerned! So, we're VERY excited about Parlophone Records' plans to release boxed sets spanning all of David Bowie's career. The first set, DAVID BOWIE FIVE YEARS 1969 – 1973, is being released September 25th and is available in CD, LP and digital download formats and naturally includes EVERY DAMN PIECE OF BOWIE MATERIAL from those beginning years of career that is officially available for release! The set includes tracks never before released on CD as well as new remasters.
An exclusive addition to this set will be:
"Re:Call 1, a new 2-disc compilation of non-album singles, single versions & b-sides. It features a previously unreleased single edit of "All The Madmen" which was originally set for a U.S. release but was never actually released. Also included is the original version of "Holy Holy," which was only ever released on the original 1971 Mercury single and hasn't been available on any release since.

Also exclusive to all versions of FIVE YEARS 1969 – 1973 will be a 2003 stereo remix of The Rise and Fall Of Ziggy Stardust And The Spiders From Mars by the album's original co-producer Ken Scott, previously only available on DVD with the LP/DVD format of the 40th anniversary edition of the album.

The boxed set's accompanying book, 128 pages in the CD box and 84 pages in the vinyl set, will feature rarely seen photos as well as technical notes about each album from producers Tony Visconti and Ken Scott, an original press review for each album, and a short foreword by legendary Kinks front man Ray Davies.

DAVID BOWIE FIVE YEARS 1969 – 1973 includes:

Six Original Studio Albums:

David Bowie AKA Space Oddity*

The Man Who Sold The World*

Hunky Dory*

The Rise and Fall Of Ziggy Stardust And The Spiders From Mars

Aladdin Sane

PinUps*

*New 2015 Remasters

Two Live Albums:

Live Santa Monica '72

Ziggy Stardust: The Motion Picture Soundtrack
Check out this trailer for the new boxed set: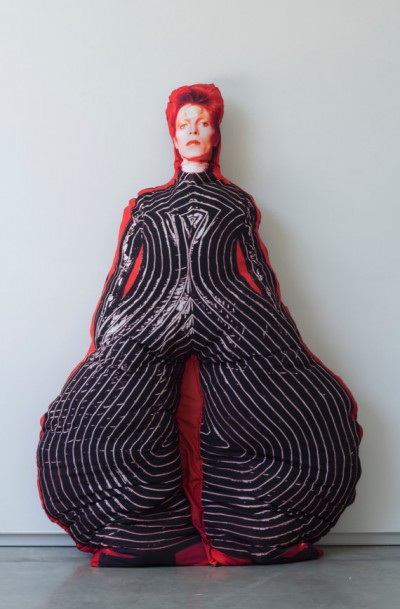 Oh, and while it doesn't come with this boxed set, you actually CAN buy a life size David Bowie pillow from an ETSY shop called Proxy, based in the UK. It also comes in smaller sizes.
All these items are the perfect gift set for the David Bowie Fanatic on your gift list!
MY birfday is coming up very, very soon…
(Visited 1 times, 1 visits today)