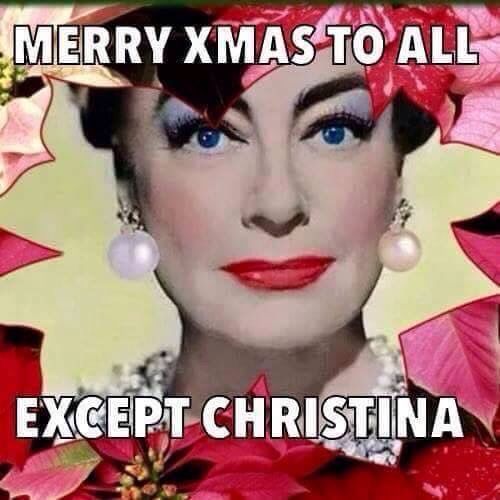 Happy Joyous Holidays to Each and Every One of You!
Even YOU, Christina!
Now…bring us a Harvey Wallbanger and some Bacon Wrapped Dates, like a good girl.
Now…let's be good little homospecials and enjoy our favorite Xmas Tradition, the annual viewing of this clip from John Waters' classic film, FEMALE TROUBLE involving Dawn Davenport's futile Christmas request for "cha cha heels".
As for Mr. Strangeways, he GOT his cha cha heels and he's now gonna sit back and relax while wearing them and enjoy his Harvey Wallbanger, his Bacon Wrapped Dates and some Star Wars inspired gay porn…
Merry X-Mas!!!!!!!
Tags: Cha Cha Heels, Dawn Davenport, Female Trouble, Happy Holidays, Joan Crawford, Merry Christmas