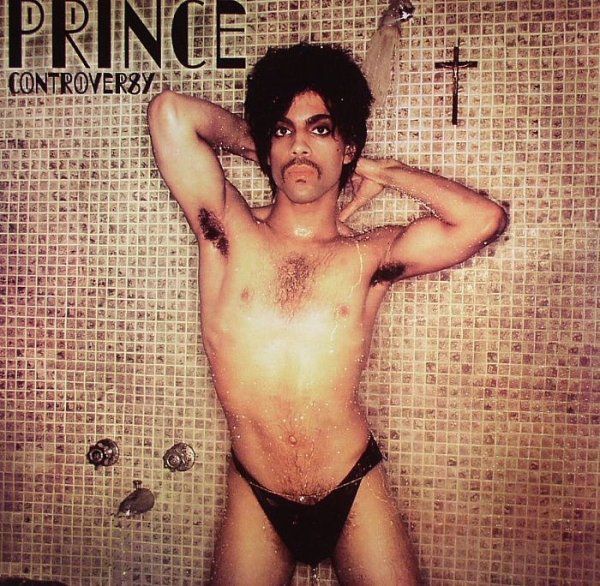 2016 is turning into an "Annus horribilis" when it comes to losing legendary artists. The loss of David Bowie in January of this year was bad enough but today's news that the King of Funk/Rock/R&B/Pop and the architect of the "Minneapolis Sound" of the 1980s, musical prodigy PRINCE has died at the age of 57, is heart breaking to his millions of fans worldwide.
The singer/songwriter was found unconscious early this morning at his studio complex, Paisley Park, in Chanhassen, Minnesota, a secluded suburb of Minneapolis. First responders were unable to revive the star and he was pronounced dead at 10:07 AM CDT. Prince has been in ill health in recent weeks; last Friday, April 15th,  Prince's private jet made an emergency landing in Moline, Illinois where the star was taken to a hospital, briefly treated, then released to continue the flight home to Minneapolis. Sources reported he was suffering from dehydration after fighting the flu for several weeks.
As social media exploded today with the news of Prince's death, peers and celebrity fans of the star also poured out tributes. From Prince's hometown newspaper, the Minneapolis Star Tribune:
Condolences and 140-character Twitter eulogies poured in from everyone from U.S. senators to celebrities ranging from Questlove to MC Hammer to Justin Timberlake.

Broadway star and recent Pulitzer Prize winner Lin-Manuel Miranda echoed one of the singer's famous opening lines: "Dearly beloved We are gathered here today 2 get through this thing called Life …"

Prince's childhood friend and early bandmate André Cymone said he traded messages with him from Los Angeles last weekend after the reports of his illness on a plane flight.

"He said he was doing OK and we'd try to hook up next time he was in LA," said Cymone, whose mother took Prince into her home in his midteens when his relationship with his parents got too strained. "I'm just devastated now. I'm in utter disbelief. It's such a tragedy."

Publicist Martin Keller, who covered Prince as a journalist since the artist was 17, called him a "great inspiration for African-American kids anywhere, growing up in a broken home, pursuing what you want to do, becoming successful at it, building a wide world following. That's the all-American story, isn't it?"

With his songwriting, multifaceted instrumental prowess and sharp sensibility, Prince's command of the genre was deep, Keller said.
I actually lived in Minneapolis at the height of "Prince Mania" in the mid 1980s after the release of Purple Rain, both the album and the film of the same name that cemented Prince as a superstar musician and performer. I even lived in a building 4 blocks from First Avenue, the live performance club in downtown Minneapolis where Prince got his start and where much of Purple Rain was filmed and recorded. The irony was, I never ever ran into Prince the entire time I lived there…a running joke with friends was the fact that I was always JUST missing a Prince encounter. "Oh, you just missed Prince!" became a typical response every time I walked into First Avenue, or a pizza parlor, or some grimy dive. EVERYBODY in Minneapolis has a Prince story to tell.
So, sadly, I don't have a personal encounter Prince tale to tell, but a favorite local legend in those parts was about the very prolific star working all day on new music at the studio then on his way home in the evening, he'd listen to that day's work on cassette and if it didn't meet his expectations, he ripped it out of the tape deck and flung it out of the car window into a conveniently located lake (of which Minnesota has thousands). To this day, there are people convinced that Lake Riley is full of slowly rotting cassette tapes of unreleased Prince songs…
For the here and now, we can only enjoy the dozens and dozens of songs he DID leave us. And, as we raise a toast to Prince Rogers Nelson, let's sing along to "Let's Go Crazy" and really take a good hard look at the words, Prince left behind.
A Toast to Prince as we "look for the Purple Banana…"
Dearly beloved
We are gathered here today
To get through this thing called life

Electric word life
It means forever and that's a mighty long time
But I'm here to tell you
There's something else
The after world

A world of never ending happiness
You can always see the sun, day or night

So when you call up that shrink in Beverly Hills
You know the one, Dr. Everything'll Be Alright
Instead of asking him how much of your time is left
Ask him how much of your mind, baby

'Cause in this life
Things are much harder than in the after world
In this life
You're on your own

And if the elevator tries to bring you down
Go crazy, punch a higher floor

If you don't like the world you're living in
Take a look around you
At least you got friends

You see I called my old lady
For a friendly word
She picked up the phone
Dropped it on the floor
(Ah, ah) is all I heard

Are we gonna let the elevator
Bring us down
Oh, no let's go!

Let's go crazy
Let's get nuts
Let's look for the purple banana
'Til they put us in the truck, let's go!

We're all excited
But we don't know why
Maybe it's 'cause
We're all gonna die

And when we do (When we do)
What's it all for (What's it all for)
You better live now
Before the grim reaper come knocking on your door

Tell me, are we gonna let the elevator bring us down
Oh, no let's go!

Let's go crazy
Let's get nuts
Look for the purple banana
'Til they put us in the truck, let's go!

C'mon baby
Let's get nuts
Yeah
Crazy

Let's go crazy

Are we gonna let the elevator bring us down
Oh, no let's go!
Go crazy

I said let's go crazy (Go crazy)
Let's go, let's go
Go
Let's go

Dr. Everything'll be alright
Will make everything go wrong
Pills and thrills and daffodils will kill
Hang tough children

He's coming
He's coming
Coming

Take me away!
(Visited 1 times, 1 visits today)