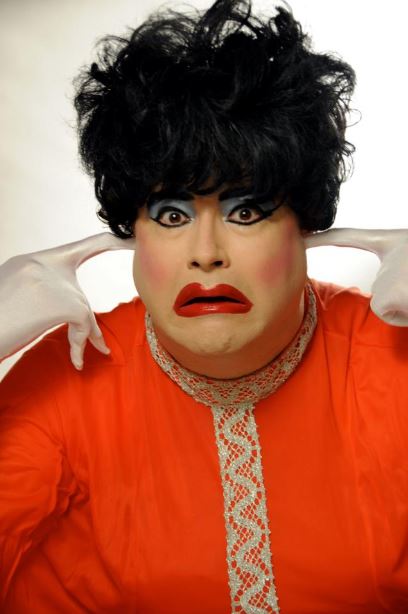 New York's oldest club kid/journalisto/gossip hound Michael Musto had this to report on OUT.com:
I've got some other terrific divas for you. Vivian Reed is a two-time Tony nominee (for Bubbling Brown Sugar and The High Rollers Social and Pleasure Club) who's better described as a force of nature….Vivian—who came from a classical background and is a voice coach by day—also has a direct and natural persona between songs, so her talking is as good as her singing. The whole package put me to thinking that this is our new Nina Simone. But she also scores on "Believe in Yourself" from The Wiz, which was done in the movie by Lena Horne, making me extra excited to know that promoter/producer Daniel Nardicio is going to star Vivian in a Lena Horne tribute show at Lincoln Center next year. (Nardicio told me he's also pitching a Christmas TV special for otherworldly drag star Dina Martina and also a TV show where Bianca Del Rio would do red carpet interviews at shopping malls. Bring 'em on!)
We don't really know who Vivian Reed is but that last line caught our attention. Is promoter/producer Daniel Nardicio (who recently produced the Burlesque Boys show here in Seattle) finally going to get our own Drag Arthouse Diva/Performance Artist/Force of Nature DINA MARTINA a big television gig? Or, if not a BIG gig, at least on a homo cable channel like LOGO or HERE! Dina's got one of the biggest cabaret sleeper acts in the country…clever "folks in the know" are aware of her crazy one woman show which sells out gigs in Seattle, NYC, London, SF, LA and Provincetown every year. Will cable networks "get" our Dina and her skewed sense of humor? After all, they're more used to producing shows about more obvious kinds of drag/queer humor. Dina isn't really a drag queen…she's a fully formed character doing live comedy with a deep and rich back story. Will your average 19 year old "RuPaul's Drag Race" fan embrace that? Does it matter?
Also: a show for Bianca Del Rio?!?!?!?
We're not sure about that premise though…Bianca schlepping through malls interacting with "real" America sounds a bit….low brow.
Frankly, we think Ms Del Rio needs her own weekly talk show.
Who wouldn't watch that?
(Visited 5 times, 1 visits today)