Last year, Seattle PrideFest teamed up with Three Dollar Bill Cinema for their first co-Pride event, the Pride Film Festival. This year, they've partnered up again and renamed it "Twist of Pride Film Festival" to reflect the fact that Three Dollar Bill Cinema has renamed their annual Seattle Lesbian & Gay Film Festival, "TWIST" which debuts this coming October 2016 with that new name.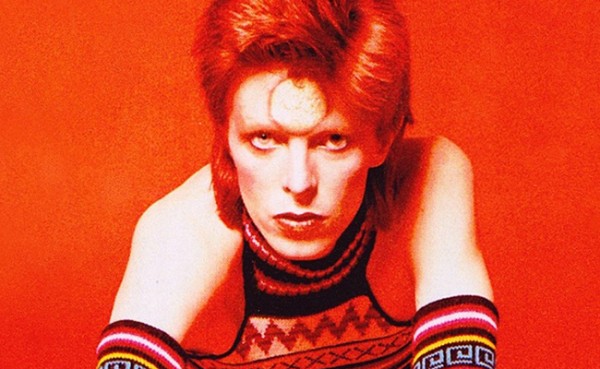 AND, frankly, PrideFest and Three Dollar Bill have programmed a far stronger mini film festival than last year's inaugural effort (to be fair, they had more time/resources to program Year Two). They have multiple events spread out at multiple venues and they've wisely kept it over a week away from actual Pride Weekend festivities. "Twist of Pride" is kicking off tonight, Wednesday, June 15 with a fun screening of "Ziggy Stardust & The Spiders From Mars" the 1973 concert film from documentarian D.A. Pennebaker where he:
"…focuses his lens on a 1973 concert by David Bowie, who performs under the moniker Ziggy Stardust with his glam-rock backing band, the Spiders From Mars. While some backstage footage of the theatrical singer-songwriter is featured, the majority of the film is devoted to the music played onstage, which includes hits, album cuts and covers of Rolling Stones and Velvet Underground songs. Bowie also shocks fans by announcing his intention to drop the Stardust persona."
The 8 pm screening is at Central Cinema, 1411 21st Avenue, off of Union in the Central District. Grab tickets HERE! The event also features a Bowie Costume Contest and a chance to win Backstage VIP Tickets to PrideFest.
The festival continues on Friday with two special screenings at SIFF Cinema at the Egyptian on Capitol Hill. First up, a 20th anniversary screening of the locally made queer cult film, "Crocodile Tears" made by film maker Ann Coppel and shot in 1996 with $120,000 in donations (long before GoFundMe was around!) It's a dark comedy about a man who sells his soul to the devil to free himself from HIV…and, features a young Dan Savage in a cameo role.
Snag tickets HERE to see that film (will Dan be there?) It screens at 7:30pm.
It's followed by the World Premiere of another locally made film, "Brides To Be" which is a ghostly lesbian romantic drama shot in Redmond.
Robin and Jenna are getting married. Robin is excited beyond words; Jenna is plagued by panic attacks and struggles to write her vows. But when they arrive at their secluded fairy-tale venue, sinister forces besiege them, threatening to tear them apart. BRIDES TO BE is both a love story and a psychological thriller, a timeless romance and a haunted house. Skillfully mixing genres, it explores how doubt and fear can be imposed upon us and infect us from within, but only if we let it.

Directors and cast in attendance (short panel to follow premiere).
"Brides To Be" screens at 10pm with much of the cast and film making team in attendance. (Look for our review of this film, on Thursday, June 16th…) Grab tickets for the film, HERE!
Here's a complete line-up for the Festival which ends Sunday, June 19, 2016. Go here for tickets to all the films or a money saving pass!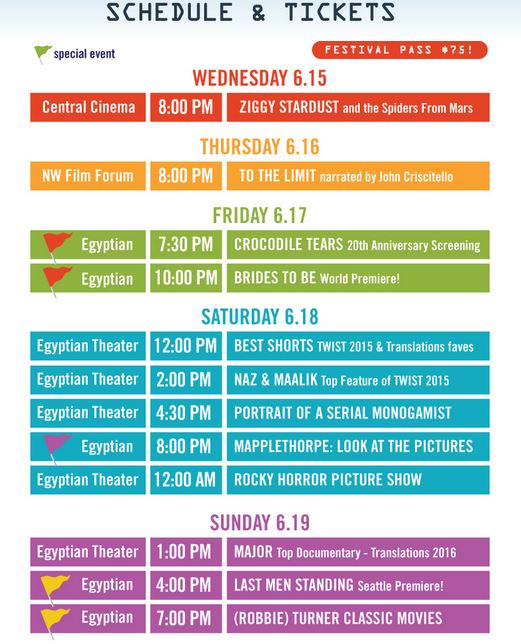 (Visited 3 times, 1 visits today)