You might be wise to snatch up tickets now.
The hottest art exhibit around will be debuting at Seattle Art Museum on October 11, 2016. It's the eagerly anticipated YVES SAINT LAURENT: THE PERFECTION OF STYLE which runs until January 8, 2017 and showcases the art and life of the iconic and legendary French fashion designer, Yves Saint Laurent and his 44 year long career as one of the 20th Century's preeminent fashion artists. It's a Fashionistas dream come true as dozens of fashion works of art as well as sketches and designs will make their to Seattle for this once in a lifetime exhibit which will also feature a dazzling line-up of special programs and events during the 3 months the exhibit will run.
First up, but only if you're a SAM member (yes…membership does have its privileges) is the Member's Only Sneak Peek Weekend on Saturday and Sunday, October 8 and 9 that includes a special event on that Saturday featuring a conversation between Hamish Bowles—International Editor-At-Large for Vogue and guest curator Florence Müller, moderated by co-curator and SAM's Deputy Director for Art Chiyo Ishikawa. That event was free and…quickly filled up with advanced reservations! So, it DOES behoove you to become a SAM Member so you can get a head start on getting information on these special events! Go HERE to become a SAM Member.
There are a huge number of events during this exhibit; go here for a partial list, and they include lectures, films, sketching opportunities as well as parties and very special events including the quarterly SAM: Remix party to be held on Friday, November 18th and the family friendly Family Festival on Saturday, November 12th.
And, of interest to the LGBTQ+ community there's the return of the popular LEGENDARY CHILDREN event on Saturday, November 5th from 8 pm to 11pm. More skinny:
Join us for a night of the beautiful, the transgressive, and the unique as we celebrate QTPOC communities. Featuring performances, DJs, and art from some of Seattle's most talented queer artists, you'll have the chance to join in community conversations sparked by queer and transgender communities of color and the Yves Saint Laurent: The Perfection of Style exhibition.

This is an evening of representation, dance, empowerment, art, and social justice that transforms through QTPOC voices ringing loud and clear.

Yves Saint Laurent: The Perfection of Style will be open and free during Legendary Children.
Free; RSVP requested.
The RSVP link isn't available yet (stay tuned) but once it's open, this is a terrific way to see the exhibit (sssssshhhhh….for free! Don't tell anyone but your closest friends!) and have a legendary queer party.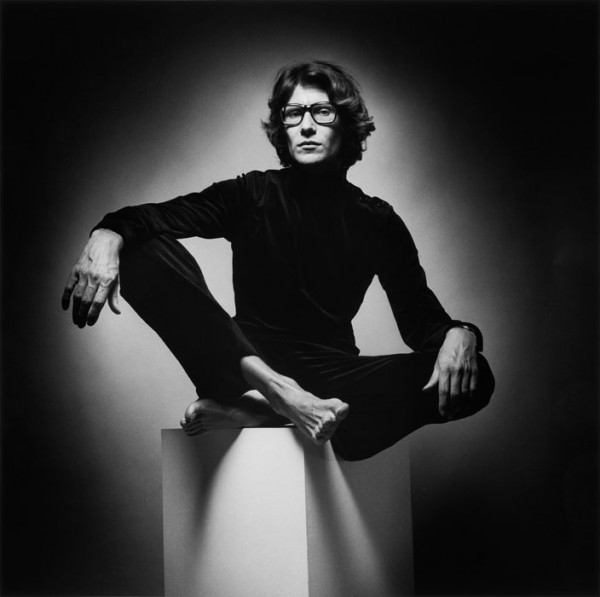 Artist, educator, and designer Mark Mitchell teaches an in-depth workshop on the art of fashion. Participants will learn the stitching techniques that Mitchell uses in his creative practice which are also used to construct the garments on view in Yves Saint Laurent: The Perfection of Style.
The art of hand-stitched garment making is a time-honored tradition that requires presence, attention, and care. Mitchell will teach a variety of hand stitches for seaming and hemming in a relaxed environment that is appropriate for those with various levels of sewing experience.
And, for Barbie fans, that iconic diva is jumping on the Saint Laurent bandwagon as well with:
Barbie® Celebrates Yves Saint Laurent: The Perfection of Style

In celebration of the Seattle Art Museum's Yves Saint Laurent: The Perfection of Style exhibition and as part of their sponsorship support, Barbie® has meticulously created three one-of-a-kind dolls that feature iconic Saint Laurent looks. The dolls will be on view for free in the museum's Sarkowsky Hall in the north entrance near Union. These dolls were designed in partnership with the Fondation Pierre Bergé – Yves Saint Laurent, and the original garments are featured in The Perfection of Style, now on view in the special exhibition galleries.
And, that's just a handful of the events going on for this exhibit. Head to the SAM website to check them all out and to reserve tickets to go to the exhibit and any special events. This WILL be a very popular exhibit and the tickets are timed (so the galleries do not get overcrowded at peak times) so you're advised to plan now for when you want to go…during the winter holidays and certainly during the final week of the exhibit, it's likely it will be tough to get tickets for specific times.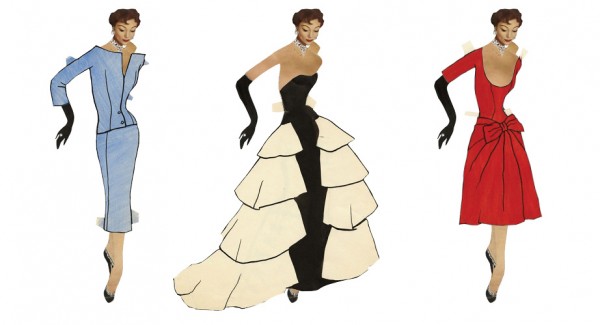 (Visited 2 times, 1 visits today)