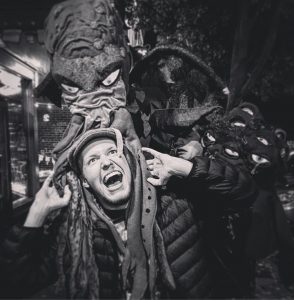 Cthulhu, the Musical! has arrived in Seattle, WA!  The ever-popular live-music, puppet-musical spectacular was such a hit in Portland, the Puppeteers for Fears group decided to take their show on the road!
Cthulhu is performing at 18th & Union: an arts space, this weekend only.  You've only got three more chances to see it: tonight, tomorrow, and Monday. The run is sold out but there are wait lists at the door, each night of the run for no shows. Arrive early to get on the list!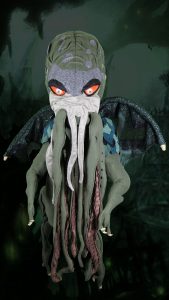 The best part of the show is the live band.  They played flawlessly and the music itself was intricate, interesting, and exuded a soul rock horror feeling the whole way through.
The puppets were beautifully and thoughtfully made. Each puppet's facial expressions were unique and had a life of their own.
The actors gave the audience LIFE! So much energy and exuberance; exactly what you'd expect from a great puppet show. Fair warning, not all the actors are trained singers, yet they are unabashedly unafraid of belting. However, there are a few singers who more than make up for it – and hey, the less-than-stellar singing adds to the puppet's character.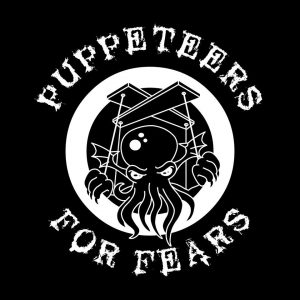 There were some sound issues during much of the show, which made some of the jokes difficult to land, but based on how professional this group seemed to be, I am sure that problem will be solved tonight. With all the energy, bodies, and equipment, the theatre did get pretty hot, so you might want to bring a fan, or buy a water and a coke before the show.  The show runs about two hours with a 15-minute intermission.
If you're looking for a night out, but you're tired of traditional theatre or music shows, you should definitely come see this and quench your thirst for epic original performance art.  You won't be disappointed by novelty of the experience.  If you're a fan of Lovecraft's work, you'll be giggling and jumping around like a few in the audience did last night.
This Halloween, Puppeteers for Fears has plans to produce a new musical, Robopocalypse, which is sure to please even more folks who might not be super-familiar with Cthulhu. Big things are happening with these artists and I recommend you come see their show and like them on Facebook to keep up with their shenanigans!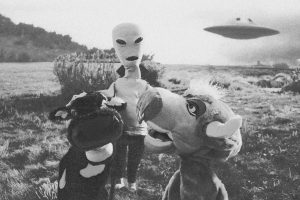 Oh – and if you're wondering, yes, there is some cursing in the show.  However, in terms of actual gore, you can totally take your teenager to see the show.  It's family friendly, depending on your family.
(Visited 18 times, 1 visits today)