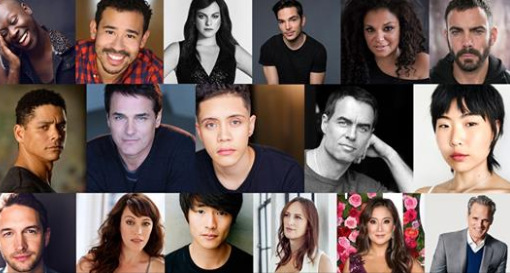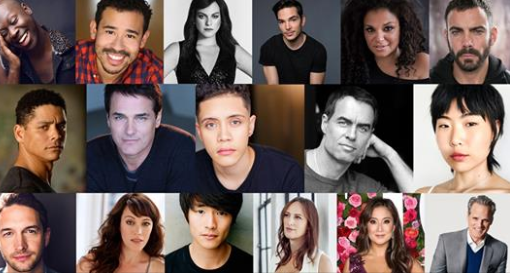 Netflix has announced more casting news for the eagerly awaited brand new series of TALES OF THE CITY, the continuing story of a group of LGBTQ and allied friends living in San Francisco from the 1970s through today, and based on the 9 novel series by Armistead Maupin. The first three books in the series were successfully adapted for television in the 1990s but none of the latter 6 novels have been adapted.
The new "Tales" will be set current day but feature characters from the first book set which is set circa 1975/76…we're not sure how that works since that first book was centered on a group mostly in their mid 20s which would put most of them around 68 or so today. Yet, actors in their late 40s and early/mid 50s are playing those roles in a 2018 setting, so……
THE MAGIC OF SUSPENSION OF DISBELIEF I CALL ON YOU!!!!
Beloved original actors like Laura Linney as series lead, the naive Mary Ann Singleton and Oscar winner Olympia Dukakis as transgender land lady Mrs. Madrigal, the owner of the apartment building at 28 Barbary Lane where most of the main characters live and Barbara Garrick as lesbian heiress DeDe Halycon Day were announced months ago along with newcomer to the series, Ellen Page as Mary Ann's estranged bisexual daughter.
Today, Netflix announced a slew of new names added to the cast as well as the crew and staff of the show that is mostly being filmed in New York City to accommodate Olympia Dukakis, including the return of Canadian actor Paul Gross as Brian, the former husband of Mary Ann and original cast member who wasn't available to do the subsequent two sequel series due to other commitments at the time of shooting.
Newbies cast include Murray Bartlett, formerly of cult favorite HBO series "Looking" will play the central gay male character of Michael "Mouse" Tolliver. Bartlett is the third actor to play the role. Also cast: Chicago Fire's Charlie Barnett will be playing Michael's much younger partner, Ben.
Maupin has already announced that the new series will feature elements from the last 6 books in the series but will also include new characters and plots.
Among the new residents living at Barbary Lane, Josiah Victoria Garcia will be playing Jake Rodriguez, a character first introduced in Maupin's 2007 novel Michael Tolliver Lives. Jake is a transgender man and a caregiver for Anna Madrigal. May Hong will play Jake's long-term girlfriend, Margot Park.Recurring queer characters will include Jen Richards (Mrs. Fletcher, Her Story) playing a young Anna Madrigal; Daniela Vega (A Fantastic Woman) as Ysela, a trans woman who plays a pivotal role in Anna's life; Caldwell Tidicue aka Bob the Drag Queen as Ida Best the manager of a burlesque club where Shawna and Margot work; Matthew Risch (Looking, Modern Family) as Mouse's ex-boyfriend Harrison; Dickie Hearts (Grace & Frankie) playing Mateo, DeDe's housekeeper; Benjamin Thys (The Meyerowitz Stories) and Samantha Soule (Godless) as a queer polyamorous married couple; and Juan Castano (The OA) as Flaco Ramirez, one of Ben's co-workers.

The cast will also include newcomers Michelle Buteau (First Wives Club) as Wren, Brian's no-nonsense best friend; Ashley Park (Broadway's Mean Girls) and Christopher Larkin (The 100) as twins Ani and Raven who are newer residents of Barbary Lane, and Michael Park (Dear Evan Hansen) as Mary Ann's husband Robert.

The all-queer writing team that Morelli and Poul assembled is comprised of Andy Parker, Patricia Resnick, Marcus Gardley, Jen Silverman, Hansol Jung, and Thomas Page McBee; while the directors who are part of the LGBTQ community including Silas Howard, Sydney Freeland, Stacie Passon and Kyle Alvarez.
No date other than 2019 has been given for the series to premiere and we're not sure if they're going half hour or hour long episodes. 
We're guessing they MIGHT try for a June/Pride Month launch for the series which could be doable for a show that is filming now (fall of 2018) and doesn't involve extensive post production, ie numerous digital effects. 
Frankly, we can't wait to see this new series!
Squeeeeeee!
(Visited 2 times, 1 visits today)