Jamaican born writer MARLON JAMES left his home country to escape homophobic violence and the out gay author has conquered the literary world in recent years by winning the prestigious Booker Prize for his last novel, A Brief History of Seven Killings.
Now, the longtime fan of the fantasy genre has released his latest book, BLACK LEOPARD, RED WOLF, the first in a trilogy titled "The Dark Star Trilogy" which has rather cleverly been marketed as an "African Game of Thrones" as it features African characters on a mythical quest to find a missing child. Combining folk tales from Africa with history but also considerable original fantastical material from James, the book is already receiving praise from literary critics.
Louise Erdrich on the book: "This book begins like a fever dream and merges into world upon world of deadly fairy tales rich with political magic. Black Leopard, Red Wolf is a fabulous cascade of storytelling."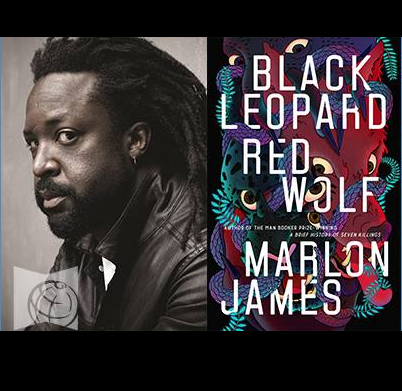 From the publisher:
Tracker is known far and wide for his skills as a hunter: "He has a nose," people say. Engaged to track down a mysterious boy who disappeared three years earlier, Tracker breaks his own rule of always working alone when he finds himself part of a group that comes together to search for the boy. The band is a hodgepodge, full of unusual characters with secrets of their own, including a shape-shifting man-animal known as Leopard.

As Tracker follows the boy's scent he starts to wonder: Who, really, is this boy? Why has he been missing for so long? Why do so many people want to keep Tracker from finding him?
Marlon James is in Seattle this weekend to promote his new novel and he'll speak at the downtown Seattle Central Library, 1000 Fourth Avenue, at 7 pm on Saturday, February 16th. This is a free event, open to the public. Seating is limited so come early to snag a seat!
https://www.spl.org/event-calendar?trumbaEmbed=view%3Devent%26eventid%3D130907003
Tags: Black Leopard Red Wolf, Marlon James, Seattle Public Library