What to do to celebrate your LGBTQ Pride for this Thursday, June 27th?
Here's some options!!
6:00 PM
6:30 PM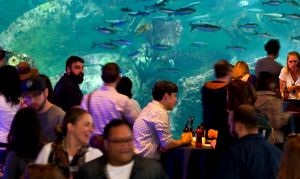 AFTER HOURS: AQUEERIUM WHERE:Seattle Aquarium WHEN: June 27, 2019 at 6:30-9:30pm PRICE$25 Adults take over the Seattle Aquarium for this 21+ event featuring animal experiences, music, a cash bar and more. Discount available to Seattle Aquarium members. Keep an eye on your inbox or email membership@seattleaquarium.org to get the code!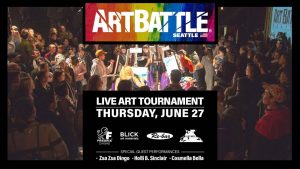 Join us for an electric evening of creation and community at Re-Bar as part of PRIDEFEST WEEKEND 2019! Watch the paint fly before your eyes and the creative process unfold during 3 fast-paced rounds as artists have 20 minutes to take their canvases from blank to beautiful, battling not only the clock but each other […]
7:00 PM
PRIDE at Kremwerk proudly presents: Soft Shock: PRIDE OR DIE! 😱 TIX: bit.ly/SoftShockPride19 😱 Trick or Treat! You'll die to meet! The spookiest queens… That can't be beat! If you don't, I don't care… You won't be safe anywhere! HOSTED BY Voodoo Nightshade GUEST GHOUL Xochi Mochi (LA, Dragula) KILLER QUEENS Angel Baby Kill Kill […]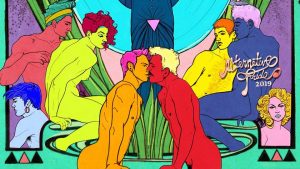 Thursday Night – LASER SHOW Thursday night we have a very special laser show featuring talented underground budding and fresh DJs curating live sets to laser shows at the Pacific Science Center Laser Dome, this show is ALL AGES! w/ DJ Gag Reflex and s O F T P E A K s (Portland) Where: Pacific Science […]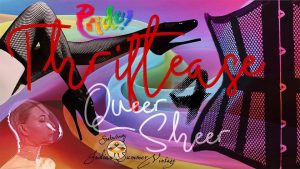 PRIDE at Kremwerk proudly presents: Thriftease: Queer 4 Sheer Thriftease is your seasonal celebration of local artisans, queer fashions, stylish babes, their array of beautiful bods, and clothes . . . duh. Discover one of a kind vintage finds of every shape and size; featuring clothings by the eyes of local look queen • Mona […]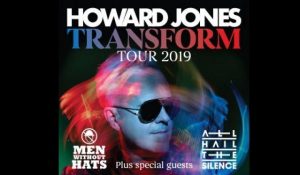 Brand new Howard Jones tunes are coming our way in May in the form of an album titled 'Transform' along with a N. American summer tour of the same name. Also on the bill is 'Men Without Hats'. How fun is that? Mr. Jones' stop in Seattle is at the Moore Theatre. From HowardJones.com: 'On […]
Join us for an evening of tea shop karaoke MCed by our friendly neighborhood drag teen, Autumn Summers! Be ready to sing your heart out and turn up the sparkle for our last evening entertainment of Pride Month.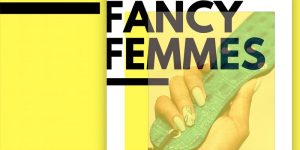 Get nailed this Pride weekend! Pamper yourself with complimentary manicures by TOPCOAT while you and your BFF's enjoy complimentary rainbow cocktails and sexy beats by Topcoat's DJ MK. Pick up our best sex tips, and learn all about the iconic powerhouse vibrator Le Wand, enter to win one, aaaand a fabulous glitter clutch by Julie Mollo to […]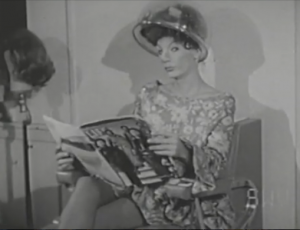 Gay Camp Classics Kick off Pridefest Weekend with a screening of these fun, rarely-seen 60's shorts from the "Gay Girls Riding Club" film collective. Program includes WHAT REALLY HAPPENED TO BABY JANE (a spirited reimagining of the Crawford/Davis classic), ALWAYS ON SUNDAY (where a dull day at the bar erupts into sudden, fabulous mayhem), and […]
7:30 PM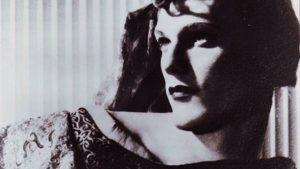 (Greta Schiller & Robert Rosenberg, US, 1984, 87 mins) ** Newly restored for the 50th Anniversary of the Stonewall Riots! ** In 1969 the police raided the Stonewall Inn, a gay bar in New York City's Greenwich Village, leading to three nights of rioting by the city's gay community. With this outpouring of courage and […]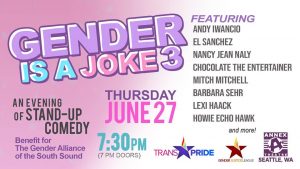 It's the third annual Gender Is A Joke Comedy Fundraiser! This one will take place the day before Transpride on June 27th, 2019! We are still at the Annex Theater in Seattle and there isn't a bad seat in the house! We have a great batch of trans/nonbinary comedians who will be giving you a […]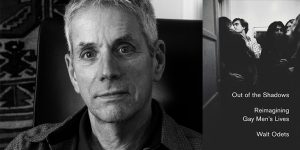 It goes without saying that even today, it's not easy to be gay in America. While young gay men often come out more readily, even those from the most progressive of backgrounds still struggle with the legacy of early-life stigma and a deficit of self-acceptance, which can fuel doubt, regret, and self-loathing. Clinical psychologist Walt […]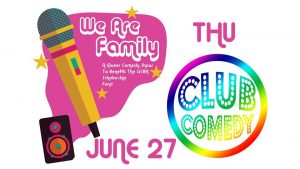 We Are Family – A Queer Comedy Show To Benefit The GSBA Scholarship Fund Featuring: Val Nigro Paul Curry Clara Pluton Rick Taylor Nancy Jean Naly And More! Plus Your Hosts: Claire Webber and Jim Webber Get Your Advance Tickets Now for Just $15 or $20 at the Door and help us help the GSBA […]
8:00 PM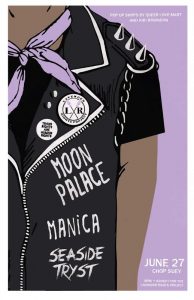 Moon Palace MANiCA Seaside Tryst Pop Up Shops By: Queer Love Mart and Kiki Robinson In the spirit of Pride, musicians will donate their cut of the door to benefit the Lavender Rights Project. https://www.lavenderrightsproject.org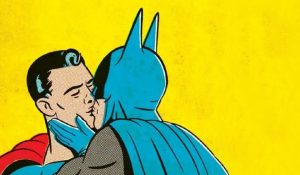 t's BACK! And this time it's gonna be SUPER! Over 25 of the campiest, foot stomping, divatastic music videos you have ever seen! All subtitled for your SUPER TOTALLY GAY entertainment. We are talking Liza! Madonna! Reba! CATS! Original host and curator Jason A. Miller goes deep into the SING ALONG VAULTS for what is […]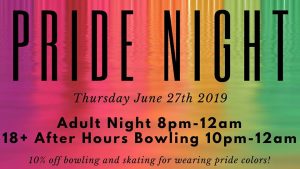 Thursday June 27th 2019 All ages bowling: 1pm-10pm After hours 18+ bowling: 10pm-12am Adult Skate: 8pm-12am Get 10% off bowling or skating for showing your pride! Stay tuned for details!
8:30 PM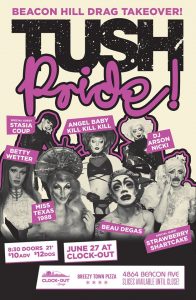 Beacon Hill's Drag Takeover has a lot to celebrate on June 27th! For starters it is Seattle PRIDE weekend! It also happens to be Betty's 4 year drag-a-versary! Hosted by Betty Wetter DJ Arson Nicki Performances from: Angel Baby Kill! Kill! Kill! Beau Degas Miss Texas 1988 Special Guests Strawberry Shartcake and Stasia Coup
9:00 PM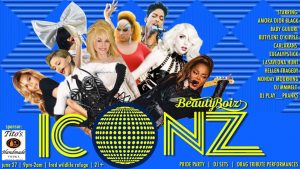 Kick off your Pride weekend early with the BeautyBoiz as we celebrate some of the most gag-worthy pride ICONZ through the ages, including Madonna, Janet Jackson, Divine, Lady Gaga, Prince and more. Performances will happen throughout the night, with DJ sets from MMMelt and Play__Pranks bringing you the pride hits on the dance floor between […]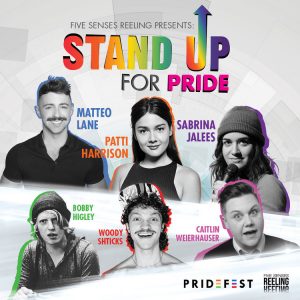 Five Senses Reeling presents another installment of Stand Up for Pride with two shows, a bigger lineup, fabulous local support, and fundraising for Seattle Pridefest. Join us Thursday, June 27th at the SIFF Cinema Egyptian theatre for a night of laughs and queerdom with Seattle's own Bobby Higley and Woody Shticks hosting and opening for […]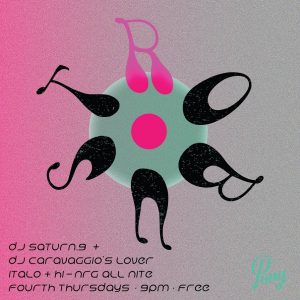 ITALO + HI-NRG   21+   4th Thursdays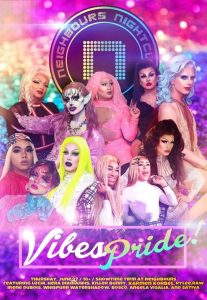 50 years ago, a group of some of the most brave individuals came together to revolt against the police at The Stonewall Inn who had come to raid them simply for being who they were. After that night in New York City, LGBTQ rights' organizations began to form around the United States to lead the […]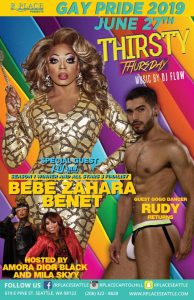 THIRSTY THURSDAY PRIDE 2019 Join us tonight, with DJ FLOW, AMORA DIOR BLACK, MILA SKYY, and special guest BEBE ZAHARA BENET And don't forget the hardest working dancers on the West Coast, the TWERK TEAM! Check Facebook for updates on guests! Show starts at 10! The best drink specials in town! DJ Flow spins all night […]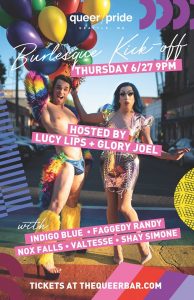 Grab your satin gloves, lace up your corsets, and get ready to kick off Seattle pride weekend at Queer/Bar with a special Pride edition of the sensational Queer/Burlesque show! Your regular Queer/Burlesque hosts: the Mermaid Queen of Seattle, LUCY LIPS and Seattle's Singing Strip Sensation, JOEL DOMENICO, have put together an all-star lineup of jaw-dropping […]
10:00 PM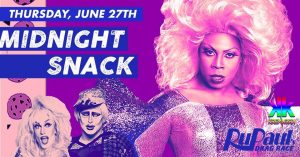 PRIDE at Kremwerk proudly presents: MIDNIGHT SNACK: PRIDE — A LATE NIGHT DRAG SHOW 🍪 TIX: bit.ly/MidnightSnackPride19 🍪 WITH: Cookie Couture Cucci Binaca Kylie Mooncakes One Siren EXTRA-SPECIAL GUEST: Vivacious (NYC, RuPaul's Drag Race 6) For a full list of Pride Week events at the Kremwerk + Timbre Room Complex visit: bit.ly/PrideatKremwerk Kremwerk Pride Thursday, […]
(Visited 1 times, 1 visits today)