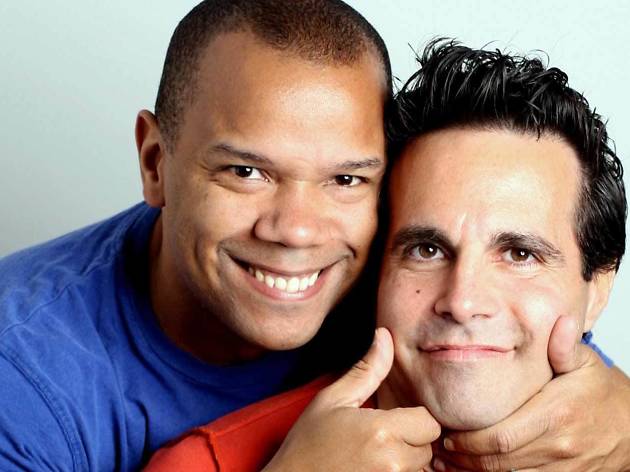 We're "LOL"ing over here because we had a conversation just the other day about Mario Cantone, the comedian/actor best known for his work on HBO's Sex and the City series a hundred years ago, and what he's been up to lately, and why doesn't he hang out more in Seattle and do shows since his husband, Jerry Dixon, is the artistic director out at the Village Theatre in Issaquah?
Well, weirdly, Mario popped into my inbox yesterday with the EMBARGOED news (until 3am Pacific Time which is why this is posting at an ungodly hour…) that he's set to star in the 5th Avenue Theatre's world premiere production of a new musical called BLISS which runs January 31 through February 23, 2020.
He's playing a Fairy Godfather character in the show which is being pitched as a grown up fairy tale for adults but naturally fun for the entire family.
Yay for Mario, who is super talented, but isn't it odd that he's doing a show with a musical theater company that is a rival to the company his hubby runs?
Is that gonna make for awkward pillow talk, or what??!!!
I also have this question…why didn't they cast Mario as the lead in their Mrs. Doubtfire musical they're doing in December, prior to Bliss? He's a much funnier/more charismatic/an "actual star" choice to play a Robin Williams' role than the bland guy they hired…imo.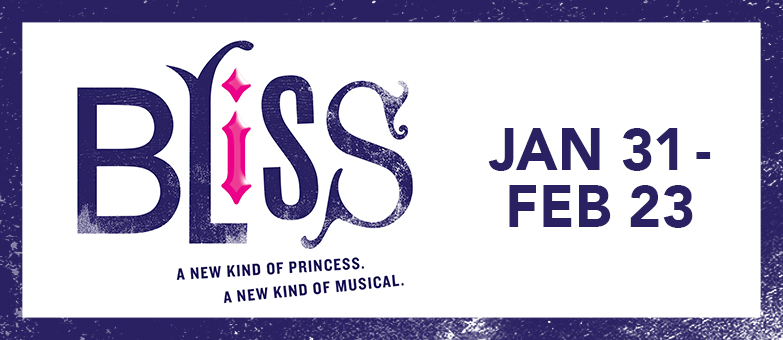 Sex and the City's Mario Cantone to Star in the World Premiere of Bliss at The 5th Avenue Theatre this Winter
January 31 – February 23, 2020

Book, Music, and Lyrics by Emma Lively and Tyler Beattie
Directed by Sheryl Kaller
Choreographed by Josh Prince

(Thursday, October 10, 2019—SEATTLE) The 5th Avenue Theatre is thrilled to announce that Tony Award-nominated actor Mario Cantone (Broadway: Assassins, Laugh Whore) will star in the world premiere production of Bliss, an original musical fantasy that flips the traditional princess narrative upside down. Cantone, the comedic genius best known for playing Anthony Marentino in Sex and the City, will star as Sir Pincus Glimmermore, the princesses' fairy godfather. Bliss, which is the 23rd new musical produced by The 5th Avenue Theatre, features a book, music, and lyrics by Emma Lively and Tyler Beattie and will showcase direction by Tony Award-nominated Sheryl Kaller (Broadway: Mothers and Sons, Next Fall), who is one of only fourteen women in Tony history to receive a nomination in the Best Director category. Additional casting for Bliss will be announced at a later date.

Playing January 31 – February 23, 2020 (press opening Friday, February 14. 2020), single tickets for Bliss are on sale now at www.5thavenue.org, by phone at 206.625.1900, or in person at the Box Office at 1308 5th Avenue in Downtown Seattle.

"Bliss is a fresh and bold new musical that celebrates the individuality that makes each person special," said The 5th Avenue Theatre's Producing Artistic Director Bill Berry. "With a pop-rock inspired score and story that will really surprise you, Bliss is a decidedly grown up fairytale that is perfect for audiences of all ages. We are thrilled to have Mario Cantone bring his signature style of comedy to this unique production."

Welcome to the Deep Dark Forest, a mysterious place where fairy godfathers await to grant your every wish—"happily ever after" guaranteed. Or is it? Bliss is an electrifying new musical that tears up the rules on happy endings. In this addictive fractured fairytale created at The 5th, four wildly distinctive royal sisters sneak out of their castle and discover an intoxicating world of fancy balls and dreamy princes—and a burning desire to be at the center of it all. In a world that demands they fit in, it will take a sister's love to remind them to stand out. Together they discover that chasing their bliss means leaving expectations behind.
WHEN:
Previews begin Friday, January 31, 2020
Opening Night: Friday, February 14, 2020 (press night)
Closing Performance: Sunday, February 23, 2020
Tuesdays – Thursdays at 7:30pm
Fridays at 8:00pm
Saturdays at 2:00pm and 8:00pm
Sundays at 1:30pm and 7:00pm (no 7:00pm performance on February 23)
WHERE:
The 5th Avenue Theatre (1308 5th Avenue, Downtown Seattle)
TICKETS:
Please visit www.5thavenue.org or call the Box Office at 206.625.1900 for tickets (starting at $29).Groups of 10 or more call 1.888.625.1418
(Visited 1 times, 1 visits today)