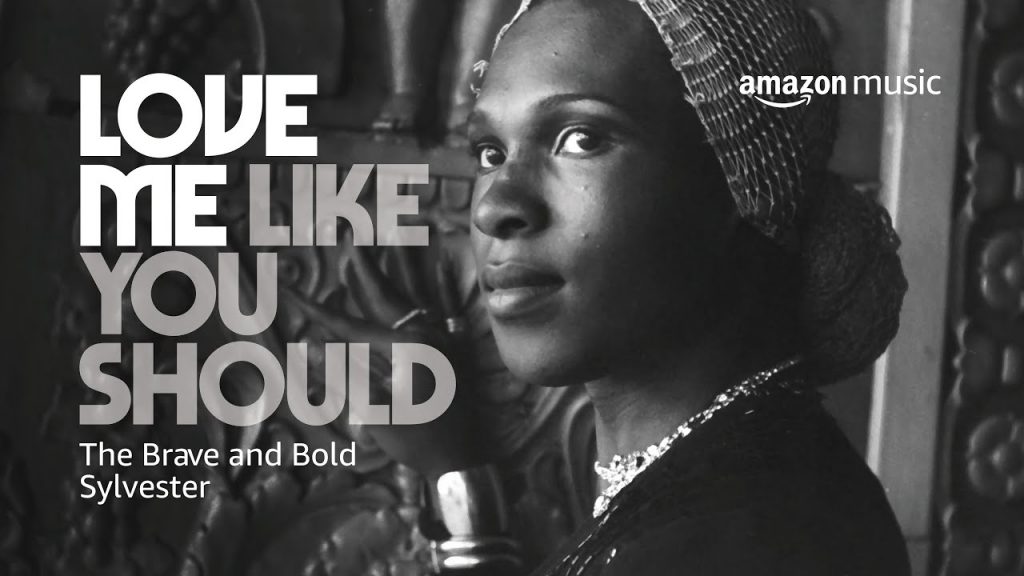 "It's still stunning, the sheer radicalness of Sylvester: an out-and-loud, gospel-singing, gender-nonconforming queen among queens who not only revolutionized disco in the late '70s, but affirmed her identity so intensely that few people dared question it."

– Pitchfork
AIDS took the life of the legendary singer/songwriter SYLVESTER, one of the defining voices of not only disco but out and proud queer music in general and frequently cited as an early pioneer of electronica. The star, best known for dance anthems like "You Make Me Feel (Mighty Real)" and "Do Ya Wanna Funk,"  was only 42 when he died in 1988. But, his legacy continues as subsequent generations have become fans of the singer.
More fans will be made if we make them aware of Sylvester and to help that along there's a new remastered album of his music out today, and a short documentary film on his life. Filmmaker Lauren Tabak and writer Barry Walters teamed up to create "Love Me Like You Should: The Brave and Bold Sylvester," which was released yesterday on Amazon but also watchable on YouTube. The film uses archival footage including seldom seen concert footage of the artist along with "talking head" testimony from actor/singer Billy Porter who cites Sylvester as a huge influence on his life.
"He was a gender-fluid Black man in mainstream music," Porter says. "That hasn't happened since. There's been a lot of us who have tried, and I've been trying for 30 years. Nobody did it like Sylvester."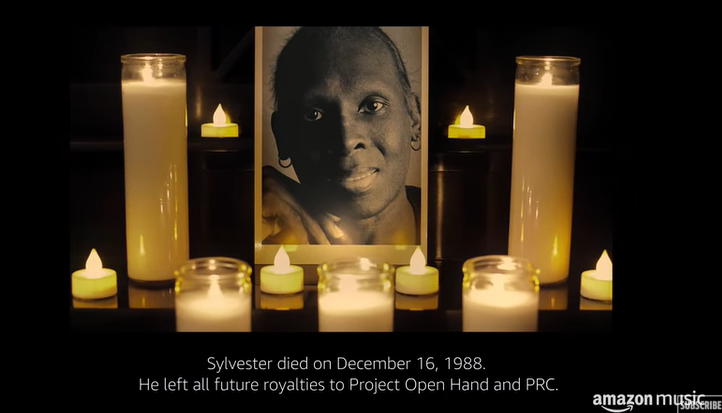 Sylvester also left more than a legacy of his music; he also left his royalties form his music to HIV/AIDS groups in San Francisco. The star died in debt and it took years for his estate to climb out but the continued success of Sylvester's music has led to substantial amounts of money being paid out to the groups which help feed and provide needed services and advocacy to those battling HIV/AIDS.
AND, you can experience a newly remastered release of Sylvester's 1978 album Step II featuring the star's biggest hit, "You Make Me Feel (Mighty Real)". Click HERE to snag it. More on this new release from Craft Recordings:
Los Angeles, CA (June 17, 2020) – Craft Recordings is proud to reissue Sylvester's iconic 1978 album, Step II, with newly remastered audio. Available this Friday (6/19) across all digital and streaming platforms, this classic disco album features Sylvester's enduring anthem, "You Make Me Feel (Mighty Real)," plus his very first Top 40 hit, "Dance (Disco Heat)." The remastered album will be available digitally across all platforms, including hi-resolution (96/24 and 192/24) for the first time.

By the late 70s, Sylvester (born Sylvester James Jr. in 1947) had been performing in San Francisco for nearly a decade – both as a part of the avant-garde drag troupe, The Cockettes, and as the frontman for a rock group, Sylvester and his Hot Band. Though he failed to find commercial success with the Hot Band's two releases, he set his sights on a solo career and signed a deal with the Berkeley-based Fantasy Records. Armed with new backing singers— Martha Wash and Izora Rhodes (better known as "Two Tons O'Fun," who later became The Weather Girls)—Sylvester released his self-titled, disco debut in 1977.

While Sylvester fared better across the Atlantic, it was clear that the artist had found his groove in the disco scene. When he went into the studio to write his next record, the 30-year-old Sylvester was determined to score a hit song. His guitarist, James Wirrick, had been working on a melody for an R&B ballad. Sylvester saw its potential as a faster club track, however, and enlisted producer and electronic music pioneer Patrick Cowley to work his magic on the track. The result was "You Make Me Feel (Mighty Real)", a pulsating, effects-heavy tune with an irresistible hook. The song would not only become a disco classic, and an anthem within the gay community, but it is also considered to be a touchstone in the hi-NRG genre, following Donna Summer's 1977 hit, "I Feel Love," and ushering in songs like Frankie Goes To Hollywood's "Relax" in the 80s. With the release of Step II in 1978 Sylvester's dreams of stardom came true—and then some. Praised by Rolling Stone for being, "as good as disco gets," Step II was certified Gold by the RIAA, broke the Billboard R&B Top 10, and peaked at No.28 on the Billboard 200. The album's first single "Dance (Disco Heat)" marked Sylvester's first Top 40 hit, peaking at No.19 on the Billboard Hot 100 and No.29 on the UK Pop chart. "Dance (Disco Heat)" and "You Make Me Feel (Mighty Real)" also both hit No.1 on Billboard's Hot Dance Club Play chart, while the latter song would break the Top 40 in the US, and become Sylvester's first Top 10 hit in the UK.

"You Make Me Feel (Mighty Real)," however, would be Sylvester's most enduring single. Initially, the song's popularity led to sold-out shows, TV appearances, international tours, and opening spots for artists like Chaka Khan and The Commodores. In 1979, San Francisco even bestowed its "Queen of Disco" with the key to the city. As the decades went on, the single remained a mainstay. In his 2005 book, Turn the Beat Around: The Secret History of Disco, author Peter Shapiro described the song as, "an epochal record in disco history" and "the cornerstone of gay disco." The Library of Congress agreed, and inducted the song into their National Recording Registry in 2019, recognizing it for being "culturally, historically, or aesthetically significant."

Sylvester would go on to release seven more albums in his lifetime, including his 1979 follow-up, Stars, and 1982's All I Need, which included the popular single "Do You Wanna Funk," another collaboration with Cowley, and "Hard Up"—which became the third music video by a Black artist to appear on the burgeoning MTV channel. Step II, however, would remain Sylvester's pièce de résistance. While Sylvester was considered to be a pioneer in his genre, he was also a trailblazer in the LGBTQ+ community, living openly as a gay man and proudly challenging gender norms. In the 80s, Sylvester also became a tireless activist for those living with HIV and AIDS. Sadly, the artist lost his own battle to complications from the virus in 1988, at the age of 41. Before he died, Sylvester ensured that royalties from the sales of his music would benefit two local organizations: the AIDS Emergency Fund (later renamed Emergency Financial Assistance), which offers immediate financial assistance to those disabled by HIV and AIDS, and Project Open Hand, which provides meals and groceries to the elderly and those battling critical illnesses in the Bay area.

In a 2019 interview with the Bay Area's KQED, Joshua Gamson, a professor at the University of San Francisco and author of The Fabulous Sylvester (Henry Holt, 2005), discussed the importance of Sylvester's radical vision: "He was not going to be waiting for permission from people to do what he wanted to do, or for the mainstream culture to say it was OK," and continued, "He was certainly genderfluid before anybody named that, and really queer before anybody named it the way people talk about 'queer' in the last 25 years."


Sylvester's legacy and music continue to live on. He was inducted into the Dance Music Hall Of Fame in 2005 and then ranked among the greatest dance club artists by Billboard in 2016. He was among the inaugural honorees on San Francisco's Rainbow Honor Walk and was the subject of an acclaimed, off-Broadway play, Mighty Real: A Fabulous Sylvester Musical. Today, Sylvester's music is still being discovered by new generations of fans on TV, in films, and on dancefloors across the world.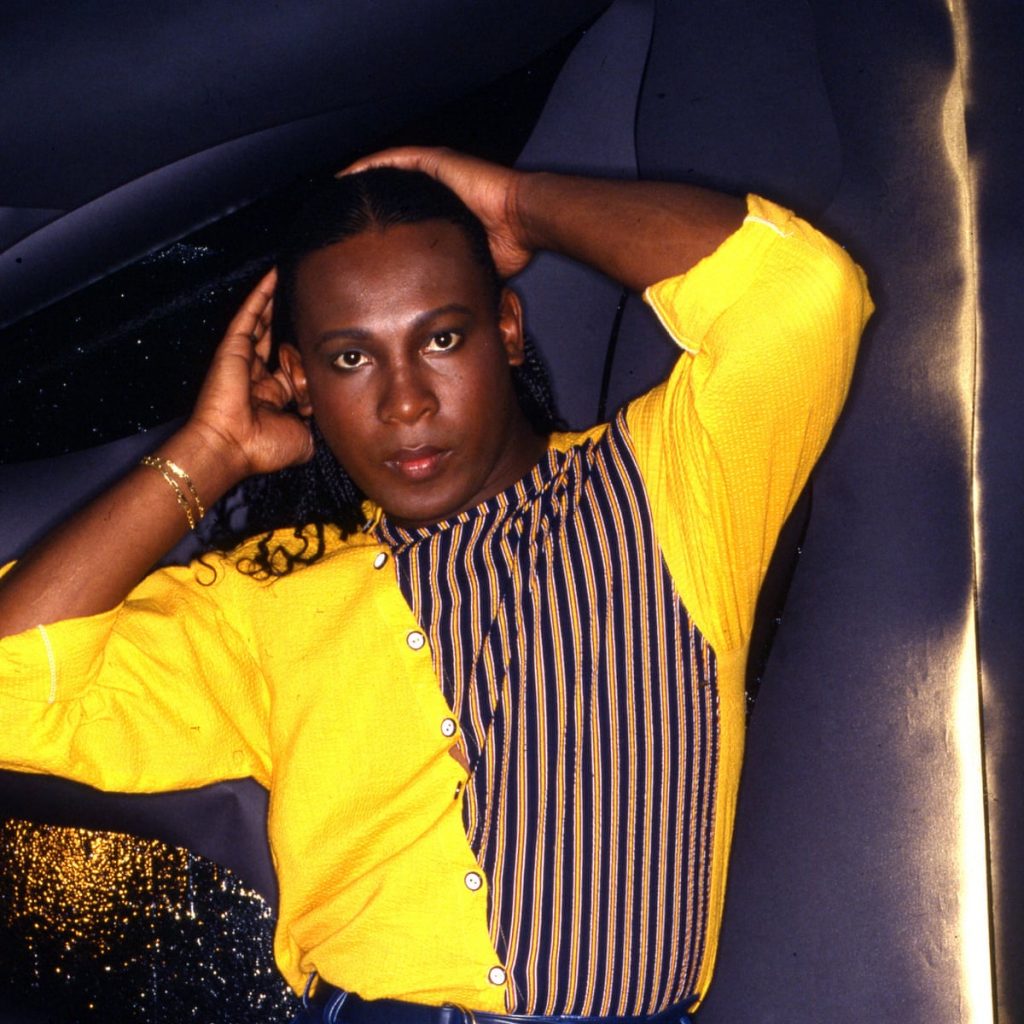 (Visited 23 times, 1 visits today)