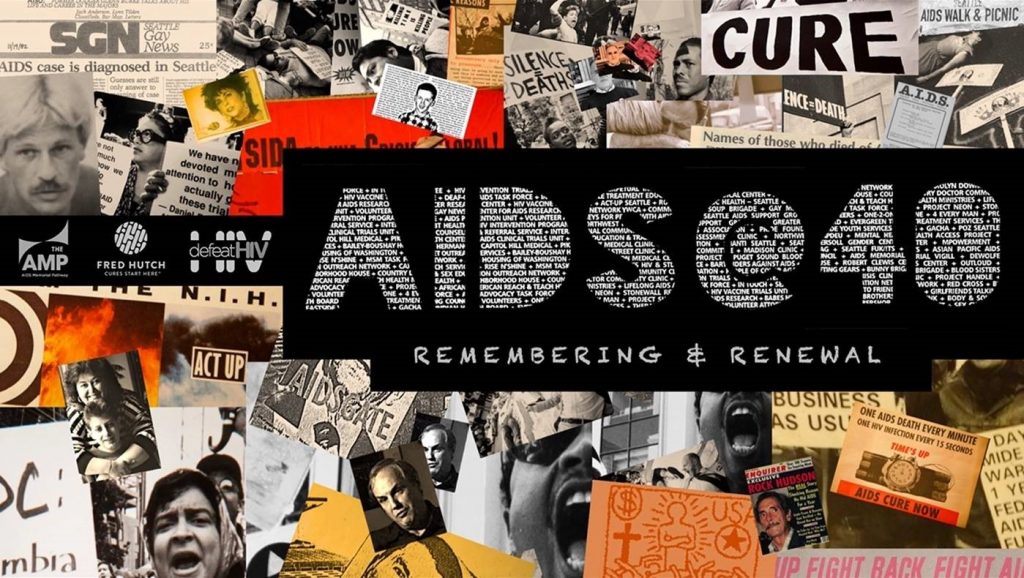 Seattle's own Fred Hutchinson Cancer Research Center has been an international leader in the fight to end AIDS in our lifetime since the 1980s with a team of virologists, immunologists, and researchers working with community leaders, activists and global policy makers globally to reach that goal.
This month marks the 40 year anniversary since the Center for Disease Control issued its first report on what was eventually labeled as AIDS/HIV. To honor the occasion, Fred Hutch is teaming up with other community organizations and leaders to honor those lost as well as the survivors and the tireless work of thousands of individuals in the fight against AIDS.
On June 2nd, they'll present AIDS@40: Remembering & Renewal an online event free and open to the public, to remember and honor all the stories of the people involved in the fight. Fred Hutch President Dr. Tom Lynch will moderate a forum with colleagues, Drs. Larry Corey, George W. Counts and Stephaun Wallace. Additionally, three local long-term survivors of HIV who have served as invaluable community leaders and advocates for many years, Bill Hall, Pat Migliore and Tony Radovich, will join the conversation.
And, they'll be joined by Rosette Royale and Jason Plourde from The AMP, Seattle's AIDS Memorial Pathway project which will open to the public on June 26th.
You can join this event, on June 2nd at 11am, PDT, via Facebook HERE or go to the Fred Hutch event page HERE for other ways to watch.
AND, here's more information on the AMP dedication event happening on June 26th:
The AMP Dedication
Join us on Saturday, June 26 to celebrate the completion of The AMP: AIDS Memorial Pathway.
The AMP DEDICATION
Saturday, June 26
Noon – 3pm
On the plaza at the Capitol Hill Light Rail Station
We invite the public to drop by during these hours to visit and experience this unique place of remembrance and reflection in Seattle.
See the artwork, talk with the artists, and learn about The AMP! This event will have ASL interpreters available.
(Visited 1 times, 1 visits today)