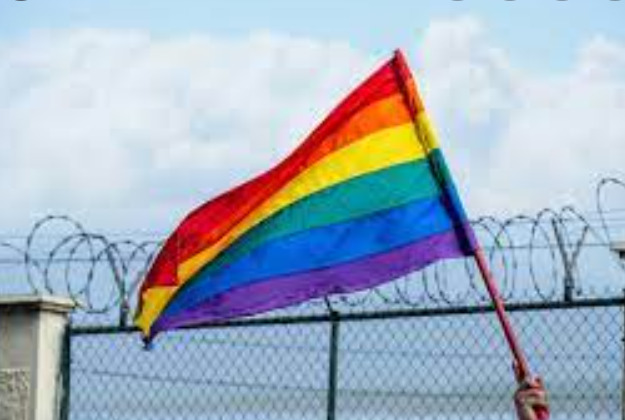 We're thrilled that the Federal Bureau of Prisons finally revised their manual on the treatment of incarcerated transgender people. During the Trump Administration, harmful language and policies were added to the manual that placed queer and transgendered people in danger. Lambda Legal and the Southern Poverty Law Center had sued the Department of Justice and the Bureau of Prisons for making those changes.
The BOP's announcement in late January rescinded that hate language and added in protections to help safeguard the lives of transgender prisoners.
Via press release:
Lambda Legal Applauds Federal Bureau of Prisons for Revising Manual for Incarcerated Transgender People
(WASHINGTON, DC) — Lambda Legal applauded the federal Bureau of Prisons for its revisions to the "Transgender Offender Manual," improving policies relating to the housing and treatment of transgender people in federal custody.  
"The federal BOP has issued important new guidelines that will hopefully help keep transgender people in its custody safe and provide access to life-saving healthcare including gender-affirming surgery," said Richard Saenz, Lambda Legal Senior Attorney and Criminal Justice and Police Misconduct Strategist. "This reaffirms the constitutional rights of incarcerated transgender people and should be an example for state prisons systems and local jails to do their duty to keep people in their custody safe."
In 2018, Lambda Legal and the Southern Poverty Law Center sued the U.S. Department of Justice and the BOP for documents and communications connected to the Trump Administration's harmful and discriminatory changes to the Transgender Offender Manual.
The new Manual rescinds the transphobic language added by the prior administration that weakened protections for incarcerated transgender people– who are already 10 times more likely than the general prison population to be targeted for violence – and undercut compliance with the federal Prison Rape Elimination Act (PREA) and constitutional protections.
Among other changes, the updated guidance requires that in making housing unit and programming assignments serious consideration must be given to an incarcerated transgender or intersex person's own views with respect to their safety. It explicitly states that deliberately and repeatedly mis-gendering an inmate is not permitted. And it includes a process for an incarcerated person to receive gender-affirming surgery.
"We would like to thank the BOP and our partners for working on these changes. And would like to thank Senator Schatz Brian Schatz (D-Hawai'i) for his calls to reverse the previous administration's harmful changes to the manual," Saenz added.
Read more about our lawsuit against DOJ: https://www.lambdalegal.org/news/ny_20181120_splc-ll-sue-doj-and-bop-for-records-on-trans-people-in-prison
Read the lawsuit's complaint here: https://www.lambdalegal.org/in-court/legal-docs/southern-poverty-law-center-and-lambda-legal_ny_20181120
(Visited 2 times, 1 visits today)