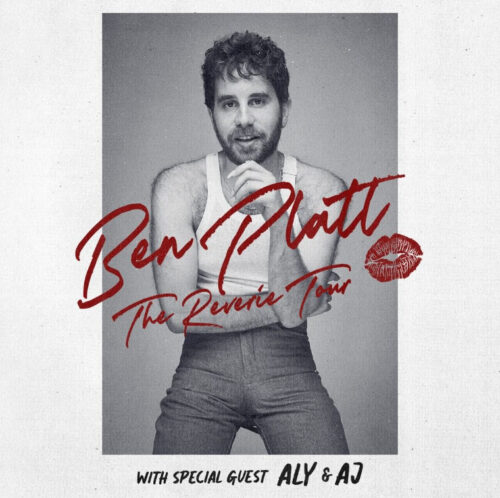 Poor Ben Platt.
I mean, not ACTUALLY poor…he's the son of highly successful film/tv/theater producer Marc Platt so he grew up with lots of privilige and family connections. He won acclaim and a Tony Award for his breakthrough role in the hit musical Dear Evan Hansen which also netted him a Grammy (for the cast album) and a daytime Emmy for performing a song from the show on The Today Show (they give out Emmy Awards for THAT?!?!?) He has some very devoted fans who love his singing voice.
BUT, with all that acclaim there has come some less fabulous moments in his career. His much ballyhooed lead role in the big Ryan Murphy series The Politician earned meh reviews/viewership. The film version of Dear Evan Hansen was a huge flop with much comment that Platt had aged out of his role as a teenaged high school student with meaner critics noted he looked like he should be playing Evan Hansen's dad. He also hasn't handled any kind of criticism very well with some unfortunate remarks made publicly about him being far too old looking to play the role or over charges of nepotism that his dad might be responsible for much of his career momentum.
To be fair, Ben Platt is a talented singer. His albums have earned decent reviews including his current album Reverie which is the focus of this tour which was delayed by Covid from earlier this year. The Reverie Tour is actually opening in Seattle this Saturday, September 3rd at the WaMu Theater to begin a 19 city tour.
Sadly, the WaMu is a big space with a seating occupancy of 4700 and Mr. Platt's team might have overestimated the need to book such a huge venue for his tour….there's a lot of ticket availabilty on Ticketmaster. If you love his voice and Broadway show tunes and sexy hairy shoulders go snag a ticket: https://www.showboxpresents.com/events/detail/410705
(Oddly, the Moore was available this weekend…they could have easily sold it out. ALWAYS better to sell out a smaller space than to have a ton of empty seats in a bigger space…)
We're totally not going to make fun of the promotional poster for this tour.
We're JUST not gonna do it.
But, gurl….you need better people advising you on such matters….yeesh.
(Visited 21 times, 1 visits today)