Equal Rights Washington: Together for Justice and Equity
June 6, 2019 @ 6:30 pm

-

9:30 pm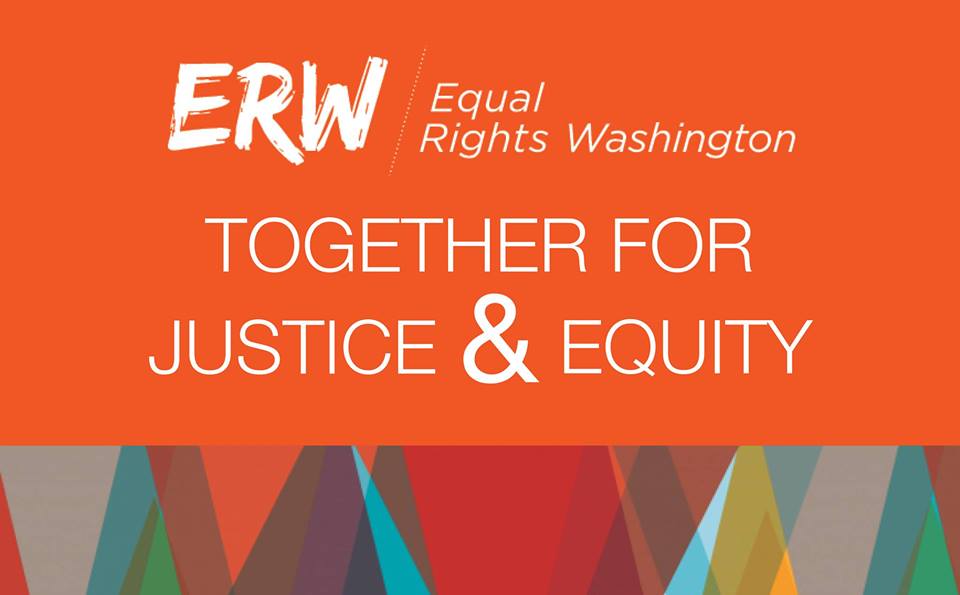 Though we stand on the shoulders of giants and fight in the trenches with warriors, without dispute, Equal Rights Washington has had a significant impact on the lives of LGBTQ Washingtonians:
Washington Law Against Discrimination (2006)
Referendum 71 – Domestic Partnerships (2009)
Referendum 74 – Marriage Equality (2012)
Trans Healthcare Inclusion (2015)
Ban on Conversion Therapy for Minors (2018)
First State to Adopt Updated Uniform Parentage Act (2018)
Initiative 940 – De-Escalate Washington (2018)
This year, we celebrate our 15th anniversary as stewards, servants, and leaders in the LGBTQ movement towards justice and equity. We have made great progress, but there is still so much left to do.
We are at a significant inflection point as a nation. There are those who would push us back to the shadows, dehumanize and bully us, challenge our authenticity, deny our contributions, and erase our existence. Our silence won't save us, but our actions will. Equal Rights Washington has been an organization of action, and we are just getting started.
On June 6th, Equal Rights Washington will celebrate our progress and outline our roadmap for the work ahead at our annual Together for Justice and Equity Event. We hope you will join us.
(Visited 1 times, 1 visits today)
Related Events