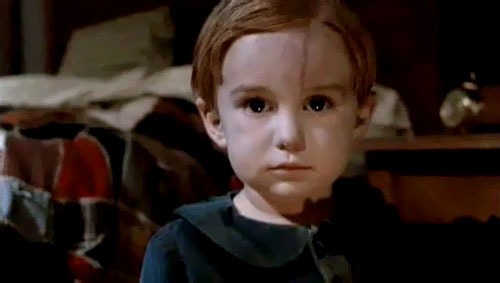 Ian Bell's Brown Derby Players are coming back to Re-bar in a couple of weeks with the next installment in this year's tribute to films based on Stephen King films. They've already lovingly trashed "The Shining" and "Stand By Me"…now they take on a trashier entry in the King canon, the dubiously entertaining piece of tripe known as PET SEMATARY!
Join Mr. Bell and his Brown Derby Players: Dusty Warren, Scott Shoemaker, Freddy Molitch, Basil Harris, Lisa Sanphillippo, Erin Stewart, and Spencer Thorson as they pay homage to one of Mr. King's more demented tales. And, frankly, I need a refresher on the plot because it's been MANY years since I've read it or seen the movie version…
THE STORY: The Creeds have just moved to a new house that is perfect –  except for two things: the semi-trucks that roar down the narrow road, and the mysterious cemetery in the woods behind the house. The Creed's neighbors are reluctant to talk about the cemetery, and for good reason too – not only is it filled with pets, but it's also next to an "ANCIENT INDIAN BURIAL GROUND" THAT HAS THE POWER TO BRING THE DEAD (pets…and humans) BACK TO LIFE!
OK…now it all comes back to me…the horror…the dead baby…Fred "Herman Munster" Gwynne. It's all ripe for parody.
You can check out all the comedic horror Thursday through Saturday, August 18-20 at Re-bar. Doors open at 7pm/Show at 8pm and it's $16 at the door and remember Re-bar is CASH ONLY! Oh, and obviously this is a 21+ event…please leave your recently resurrected dead pets and children at home…thank you.
Tags: Brown Derby Players, Pet Sematary, Re-bar