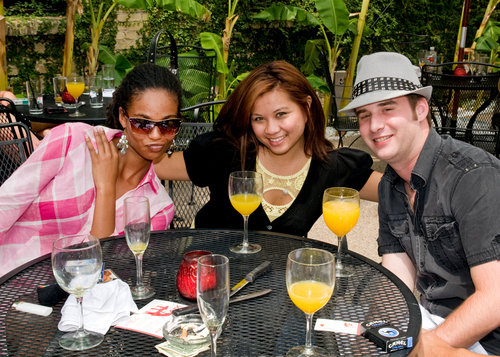 Sundays are about spending quality time with our families.  When I was a little boy, we would go to church in the morning followed by spending the day at home with family and friends while Mom cooked and Dad told stories of good times.  Sure, things have changed a bit for me as an adult.  I still venture to church on Sundays, but my family has changed a bit.  I truly discovered this when I moved to Washington D.C. Everybody met up at brunch on Sundays.  We would exchange stories of our weekends.  Discuss our nightlife experiences.  Discuss politics; it was DC after all.  Then we would continue on to JR's Bar and Grill where we would consume gratuitous amounts of $2 Skyy vodka and potentially make a 'new' friend.  I haven't been able to find such an experience in Seattle so far.  Maybe I just haven't looked hard enough.  I am excited for one thing.  The launch of Mimosas with Mama, a drag brunch to kick off a new tradition in Seattle for me.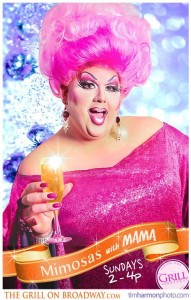 I would love nothing more to build my friendships over some good food and thirst quenching cocktails along with a fabulous show and banter.  Rumor has it that the event intends to tie more audience inclusive themes, for example some good ol' fashioned Drag Bingo.  As a bartender, it isn't often that I have the opportunity to spend time with my friends on the weekends.  This is a great opportunity to meet up with my fellow service industry professionals and let's face it, drink our faces off.
I am asking Seattle Gay Scene and the community to help me find the Seattle Sunday Funday.  I know Mama's brunch will be the first stop.  Where can I find the "JR's Bar and Grille" in Seattle?  Is it Purr?  Maybe Lobby?  Maybe I have to wait for The Social to open?  If it is any indication by some of the events that have been happening in our community, Sunday Funday will soon be like a Saturday night for our community bars.
(Visited 2 times, 1 visits today)