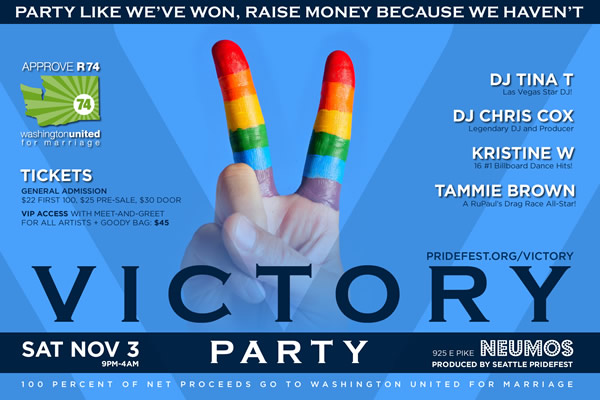 The first Saturday of the month is always HARD!!!
(That's what HE said!)
(Hopefully…)
There are always a lot of entertainment options and a lot of tough decisions to be made…what to do and where to go and how to do I manage to hit up more than one event?
We've already mentioned the delights of Cherdonna & Lou's new show at Washington Hall; they have TWO big shows tonight, so you have twice the opportunity to go!
Meanwhile, down at Re-bar it's Sylvia O'Stayformore's monthly party, BACON STRIP and this month's theme is  Pajama Birthday Party, so you're encouraged to come in your sleepwear which I suspect will be an issue for some of you 'ho-bags since I'm pretty sure many of you sleep sans pjs… New superstar Honey Bucket will be on hand, plus the Darling Boys, several LadyDudes and in her farewell performance, MAXINE DELACUNT who's retiring from performing after nearly a decade. Come pay your respects as the legendary old DeLaCunt walks gracefully, if not a bit drunkenly, into her Drag Retirement Home. Which is a nice way of saying, give her a hug and some big phat TIPS!
Up on the Hill there are the usual list of suspicious events to attend including the semi-monthly LICK! party at Chop Suey with guest, DJ Riff-Raff and the Hill Rats, and over at Q, their new Saturday night, Nark curated party night, "THE PLAYGROUND" which has the added attraction of special guest, DJ P-Play from San Francisco's Honey Soundsystem…and, the lovely BenDeLaCreme is your Door Hostess!
But, the big special event tonight, is VICTORY PARTY at Neumos, a last ditch fundraiser for Marriage Equality with a big line-up of guests including RPDR star Tammie Brown. Here's a message from the producer of the event, Egan Orion that gives you ALL the skinny:
Hello PrideFest Fans!
Tonight at Neumos, we're doing the last major fundraising party of the election season, presented by Smirnoff.  Our tagline is "Party Like We've Won, Raise Money Because We Haven't," and that's exactly what we're going to do.  But this isn't your typical fundraiser.  There will be only a few minutes of talking the entire party.  Most of it is entertainment, and you're guaranteed to move your feet.  The work is almost done, now let's have some fun!

FEATURED ARTISTS
Tammie Brown – a RuPaul Drag Race All-Star
Kristine W – 16 #1 Billboard Dance Hits, including one currently at #5
DJ Tina T – #1 Female DJ in Las Vegas
DJ Chris Cox – Legendary Producer and DJ

YOU CAN STILL GET TICKETS!
Tickets will be $25 at the door, but you can still purchase pre-sale tickets for $22 right now.
https://www.etix.com/ticket/online/performanceSearch.jsp?performance_id=1663509

VIP NO LONGER AVAILABLE ONLINE, BUT YOU CAN BUY AT THE DOOR
$45 gets you meet-and-greet with all artists, a goody bag worth more than the price of the pass, and your own VIP space!

SCHEDULE FOR TONIGHT AT NEUMOS
9:00PM DJ Skiddle
9:35PM Tammie Brown
9:45PM DJ Tina T
11:45PM Tammie Brown
12:00AM Kristine W
12:30AM DJ Chris Cox

100% of net proceeds from the event will go to Washington United for Marriage to help fund the GOTV effort between now and election day.  Help us in this final fundraising push!  Finally, if you haven't sent in your ballot yet, do it TODAY, and make sure to APPROVE REFERENDUM 74.

Hope to see you tonight at Neumos!  The party goes from 9pm to 4am.  It's going to be a blast.

With Gratitude,
Egan Orion
Festival Director, PrideFest
DO IT!!!!!!!!!!!!!
(Visited 1 times, 1 visits today)