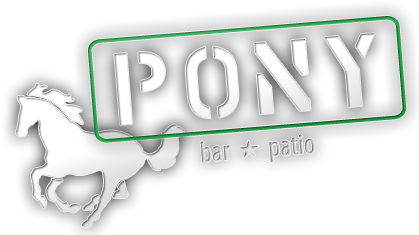 Though, we're not entirely convinced that the person who came up with the list has even been to The Emerald City…the descriptions of the five Seattle bars that made Out Magazines list of  "Greatest Gay Bars in the World" sound like they were cribbed from old descriptions of the bars. Purr, Pony, Re-bar, C.C. Attle's and The Cuff all made the list and the descriptions are kinda vague and out of date, especially the one for Re-bar. Here's what Out had to say:
CC ATTLE'S: Serving generous pours and never charging a cover, CC Attle's is a relaxed "come as you are" spot catering to a bearish crowd. The food's good—by restaurant standards, even—and the friendly but not overly cruisy atmosphere makes CC Attle's a good place to kick back and unwind

THE CUFF: Don't let the name fool you, The Cuff isn't exclusively a bear/leather bar. The crowd's become more diverse over the years, so whatever your type, you'll be able to find and grind up on him in the din of The Cuff's techno charged DJ sets.

PONY: We can tell you about the great party music and the fun go-go boys. But this place is really popular because it harkens back to a sexy the '70s vibe. Yeah, we mean sex. No need to worry about bachelorette parties here. This place is for the gayest of the gays.

PURR: Where the drinks are strong, the Whitney is blaring, and the boys are waxed to a T. This Capital Hill cocktail lounge gets pretty cruisy on the weekends, but during the week the laid-back atmosphere makes it the perfect place to unwind after work.

RE-BAR
: Off the beaten path in the Belltown neighborhood, Re-Bar is full of surprises. Patrons compete in spelling bees, play bingo, or have video game tournaments, but the biggest events take place on Re-Bar's stage, ranging from comedy to Shakespeare to drag shows to a cappella performances—it's 
like being in college on speed. On Saturday nights the DJs play pop and hip-hop, which is the major draw.
One, Pony does get quite a few ladies popping in now…we'll blame the Seattle Weekly for giving it a "Best of" award last year…though, thankfully, most of the ladies who go to Pony are fun cool lady types and not screaming drunken bachelorette types from Monroe.
And, since when is Re-bar in Belltown? It also makes the bar sound like a "drop-in" kind of everyone is welcome kind of neighborhood bar; Re-bar is only open for specific events. And, Saturday night is not really a "pop and hip-hop" night. And, why wouldn't you mention Dina Martina in a description of "Re-bar Place"?
Methinks someone consulted an elderly web guide to write up this piece.
(Visited 1 times, 1 visits today)