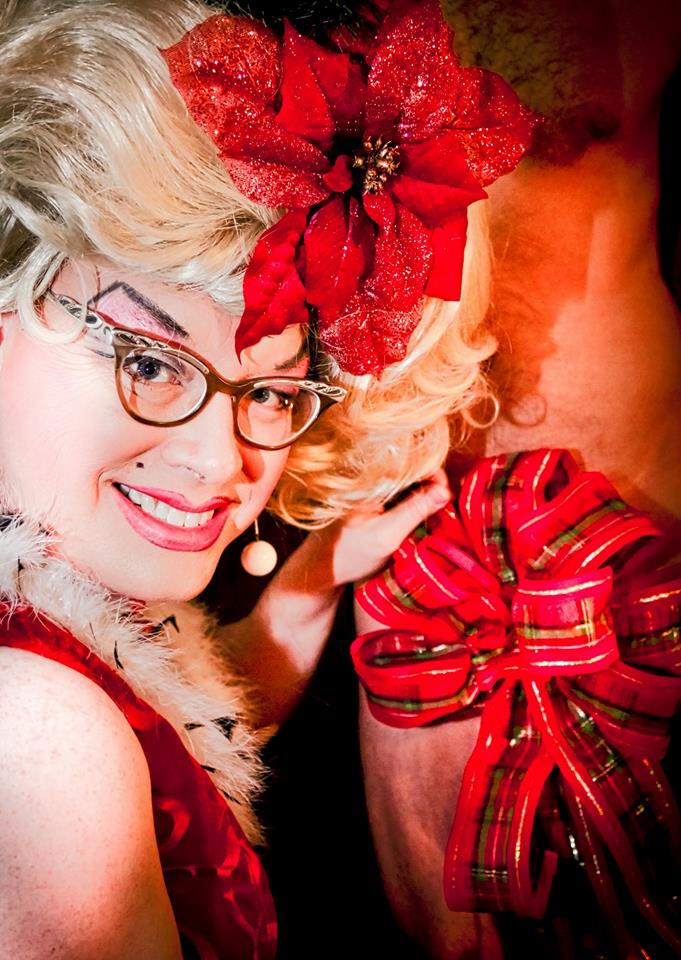 Yes, SHOWS as in plural, as in MORE THAN ONE!
The Hostess with the Mostest, Miss Sylvia O'Stayformore pulled the plug on monthly production of her beloved "Big Gay Variety Show" awhile back but she vowed to return for special events…like the Winter Holidays. So, Sylvia and her merry crew of perverts are returning to their home base at the Theatre Off Jackson in the International District for their annual Xmas Show. AND, for the first time, Bacon Strip will have a TWO night run, with shows happening this Friday AND Saturday, December 19th and 20th. For a further change, the shows will start at 8 pm instead of the customary 10:30 pm shows we're used to from BS…so get there EARLY!
You can grab advance tickets over HERE and you save money by doing so. It's still a 21+ party so leave the tots at home.
They've got a BIG line-up for this year's Xmas Treat:
Honey Bucket
Sylvia O'Stayformore
Deja Nouveau
DonnaTella Howe
Monikee
Aunt Bettie Malone
Bobbie Jo Blessings
Baby Bear
Peter Darling
Meat Man Deo
and more!
DJ Tony Burns will be spinning the hits!

I know some of you are wondering WHERE is the name of our beloved James Darling, beloved go go boy and resident stud of Bacon Strip with dance/comedy partner Kerry Darling…well, our limber and lusty little James got himself a fancy Big Theater gig down at ACT as part of "Ham for the Holidays" starring Lisa Koch and Peggy Platt! He's shaking his money makers on an Equity stage! Bacon Strip will miss him but we know Peter Darling and Baby Bear are delighted to be filling the vacant hole left by the absence of our James!
Tags: Bacon Strip, Holiday Shows, sgsapp, Sylvia O'Stayformore