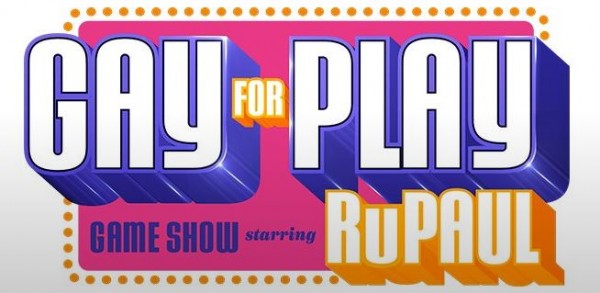 LOGO, the gay-ish themed cable television network owned by Viacom, announced last week that RuPaul Charles, the multi-hyphenated drag queen superstar and host of their biggest hit series, "RuPaul's Drag Race" will host a new show for the cable network.
Hosted by RuPaul, "Gay For Play" is a 30 minute, comedic, trivia game show where a panel of six celebrities help two contestants answer pop culture questions to win cash and prizes.
In other words, it sounds like a combo of "Snatch Game" and the old Groucho Marx trivia game show, "You Bet Your Life"….which means this retro remix is right up RuPaul's old ass alley!
An exact date hasn't been given for the premiere of "Gay For Play" though it appears to be set to air this spring along with Season 8 of "RuPaul's Drag Race".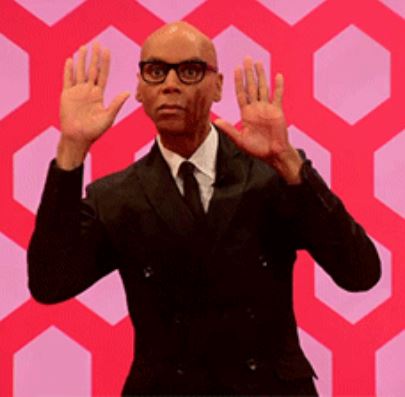 The other big show announced by LOGO, the new sketch comedy "Gay Skit Happens" does have a premiere date: Monday, February 8, 2016 at 10pm. The new show bears a striking resemblance to Logo's previous attempt at queer sketch comedy, the Rosie O'Donnell produced "The Big Gay Sketch Show" which produced 22 episodes for the cable network between 2007 and 2010. Two of the stars from that series, Julie Goldman and Stephen Guarino will appear in the new show along with Brian Jordan Alvarez, Tara DiFrancisco, Ken Kirby, Lyric Lewis, Courtney Pauroso and Bill Posley. "Gay Skit Happens" is set to be a quarterly special. Actor Daniel Franzese (Looking, Mean Girls) will host this first installment with actress Vivica A. Fox set to host a later episode.
Despite having some of the lowest cable network ratings, LOGO is currently crowing about its 10 consecutive quarters of ratings growth and a new partnership with GLAAD which will result in LOGO airing the GLAAD Awards this year.
LOGO seems to have re-dedicated itself to being labeled as the "gay network" after a poorly received attempt a few years back to de-emphasize that queer branding and refocus itself as a broader based lifestyle channel. They apparently figured out that gay pays…as does RuPaul Charles hosted entertainment.
(Visited 1 times, 1 visits today)