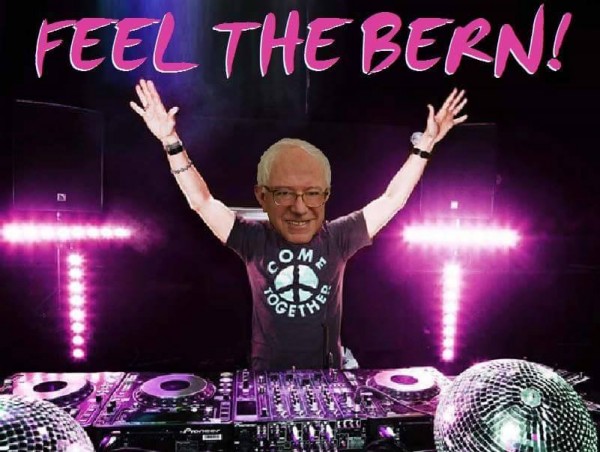 Looking for something to do for Friday, March 4th?
Do you really, really want Senator Bernie Sanders to win the Democratic presidential nomination and ultimately, win the 2016 presidential election?
How do you feel about funky house beats?
Then, look no further 'cause our favorite club in "The Meat District ™" RE-BAR (at 1114 Howell Street at the base of Capitol Hill between Denny and Olive) is hosting a funkyass fundraiser for Bernie Sanders this very night with a delightful line-up of talent. The fun starts at 8 pm and lasts…well, hopefully for 4 to 8 years.
Join us at the Re-bar Friday, March 4th for a night of 4/4 beats as some of Seattle's finest selectors support Bernie Sanders' revolutionary 2016 presidential campaign.

Sliding Scale starting at $10.

Donate online and show us your receipt on your phone at the door for entry. Cash donation at the door also available. ATM onsite.
https://go.berniesanders.com/page/content/contribute/

The Washington State Democratic Party Caucaus is March 26th 10am.
================================
Always a leader and never scared to stand up for what's right, Bernie Sanders is leading the charge in the fight for: 

-Racial justice
-Women's right's
-Balancing income and wealth inequality
-Getting big money out of politics
-A fair and humane immigration policy
-Climate change

…and that's just to name a few. Please take a minute and see how Bernie compares to the other, politics as usual candidates. 
https://berniesanders.com/issues/

We hope you'll join us for this special event and help spread the word. This is our time and this is a candidate who represents REAL CHANGE!

Karl Kamakahi
Kadeejah Streets 
Mz ArTiz
Julie Herrera
Dane Garfield Wilson
The LoveVirus
If you're #TeamBernie like we are, this is a must do event.
PLUS, every time you give Bernie $10, it gives Debbie Wasserman Schultz a benign polyp! Win/win!!!
(Visited 1 times, 1 visits today)