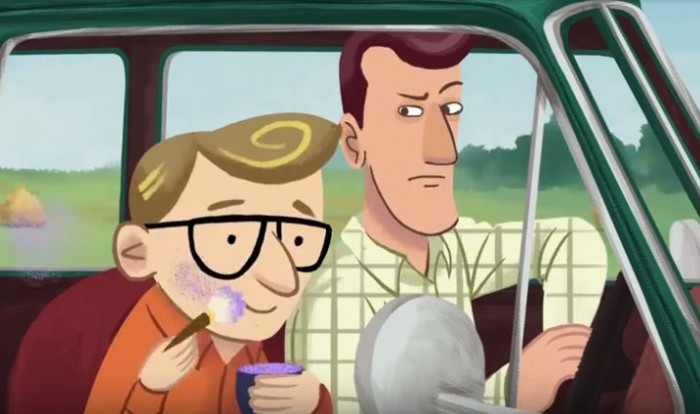 Patrick Haggerty released "Lavender Country", acknowledged as the first gay country album, in the early 70s, while homosexuality was still considered a mental illness in the Diagnostic and Statistical Manual of Mental Disorders (DSM-II) and was illegal in Washington Stage.
On Saturday, February 11th Patrick will be performing with a full band ("At this time there are eight musicians involved") at Couth Buzzard Books in Greenwood. I had an opportunity to chat with Patrick – something I wish everyone could do as he is a lively and fascinating conversationalist.
Before talking with Patrick, I asked Theo Dzielak, the owner of Couth Buzzard, about asking Patrick to perform in the store. "Last September my partner, Gwen and I attended to the 2016 Port Townsend Film Festival and watched the "Lavender Country" documentary. Watching Patrick and the historical footage in the film brought back memories of 1980s Seattle. I had heard of Patrick and his activism back then but we orbited in different circles on Left politics at the time. After the film, Patrick answered audience questions and announced that he and his full band would be performing that evening at The Cellar Door—which really is in a cellar of one of the town's lovely historic buildings.
Anyway, I knew I would be going and it was just a wonderful evening. I am a musician too, and have always had a soft spot for good old time County Western music. And Patrick and Lavender Country delivered. We danced and sang along to the choruses. I cannot remember when was the last time I attended a concert where folks sang along. "Whoop-de-do!" One of the great things about Patrick's songs is that each one has a story. And Patrick is a great storyteller.
At the end of the evening Gwen excitedly said, "Oh, you need to bring him to your store." And I just knew that she was right. My store's motto is "Building Community, one book, one cup, one note at a time." So, I contacted Patrick by email and he looked at our online page and said something like, "Sure, the Couth Buzzard looks like my kind of place." The independent label Paradise of Bachelors did a deluxe reissued Lavender Country in 2014 and it is beautiful. The songs have never sounded better and there is a 32 page chapbook with an oral history by Haggerty, never before seen photographs, full lyrics and a piece of LGBTQ history that is as strong and vital now as it ever was. It has also given Patrick a belated fame and allowed him to take his place as one of the icons of LGBTQ history I started our conversation by asking Patrick what he would like people to know about him. "One of the things that I want people to know about me is that all of this adulation and fame and turning into an icon and glorifying came late in life – I didn't live my life that way. Didn't live my life with people who viewed me that way. When I made Lavender Country I made it with a bunch of other lesbian and gay activists. None of them saw me as an icon, just one of the crew. They were as iconic as me and were doing significant important work just as good or better than me and so the attention feels a little uncomfortable."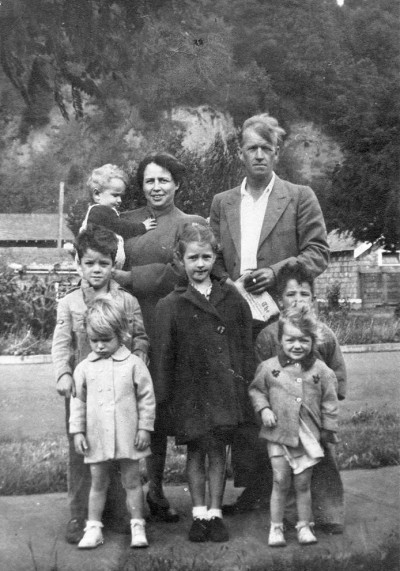 Patrick told me about growing up on a dairy farm about ten miles west of Port Angeles, one of ten children in his family, spending time milking cows and playing with glitter. "My father was a very colorful character. He wore Farmer Brown overalls and he had cow crap on his hands and he wore clodhopper boots and had half of his teeth – he looked like Pa Kettle. My father saw who I was at the age of five. And he helped me the best way he knew how through that but you couldn't say 'Gay' you couldn't say 'I'm a queer'… I was in a Catholic family. It wasn't 'I am gay'…that was never a sentence pronounced in my family. What was pronounced and what everybody knew and accepted at face value was that I was a sissy. I had all the classic symptoms. I was playing with dolls…I was running around with girls all the time…I was terrible at sports…I was not a very good farmer.
When he was 13, back in 1959 he went to 4H camp where one of the girls showed up in a ballerina outfit. "I knew goddamn I was going to get in that outfit" so he devised a plan where a group of the guys would dress up and put on a skit, except Patrick loved it so much he wore it the next day " Dancing and singing and jumping up and down and pretending I was Tinkerbelle". A bit later he decided to run for Head Cheerleader, or "Pep Promoter" at his High School. He went to school that morning ready for the pep rally with "a lipstick smile from ear to ear and glitter all over my face". Word got back to his father who showed up and shared a powerful lesson on accepting who you are that guides Patrick to this day. You can (and should) hear Patrick tell the story, along with animation, done for Story Corp (link below).
After his father's death he bounced around, going to college alongside his mother, spending time in the Peace Corp in India where he was kicked out for being gay, "a highly traumatic experience – I hadn't congealed my identity yet", spent some time in Spokane and then turned into a hippie and moved around finding himself in Missoula, Montana when the Stonewall Uprising began. After hearing about the Riots, he came out the next day, finding protection with a bunch of bikers he fell in with them who respected his courage. "I love those guys so much. No one wanted to fuck with them".
He moved to Seattle in 1970 after being accepted to graduated school at the UW and joined the Gay Liberation Movement and soon was finding his way as an out gay man, an activist and musician. Lavender Country was released in 1973 – and Patrick wants to be clear that it was a group effort. The band, The Gay Community Social Services, roommates, friends, according to Patrick "produced it, made it, recorded it, distributed it ourselves – a community effort. I didn't make it – Seattle's Lesbian and Gay movement MADE it."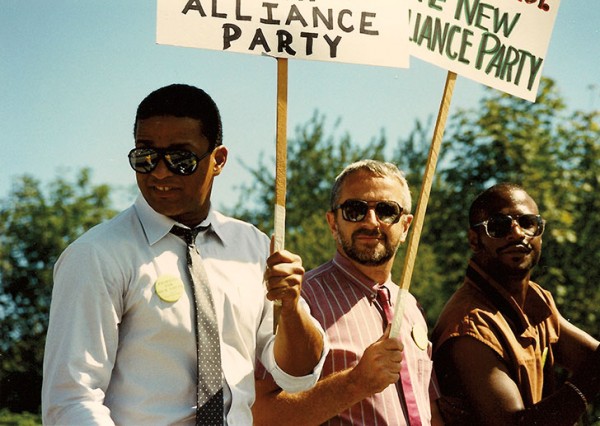 The LGBTQ community is full or activists, writers, artists, musicians and others who paved the path for the freedoms we have today. It is all too rare when we get to acknowledge these individuals, but to do so while celebrating and having a great time is even more unusual. The best map to see where we are going is to see where we have been. Full Disclosure: I have been asked to emcee the Lavender Country show at Couth Buzzard, which I consider an honor.
I hope you will join us at Couth Buzzard Books (8310 Greenwood Ave N) Saturday, February 11th at 7:30 for the Lavender Country Valentine Concert.
You can check out Patrick Haggerty's animated Story Corps tale about his father "The Saint of Dry Creek":
Read more about the amazing Story Corps project:
https://storycorps.org/animation/the-saint-of-dry-creek/
The award winning documentary short "These C*cksucking Tears" can be viewed at the following link:
http://www.thesec-cksuckingtears.com/
(Visited 1 times, 1 visits today)