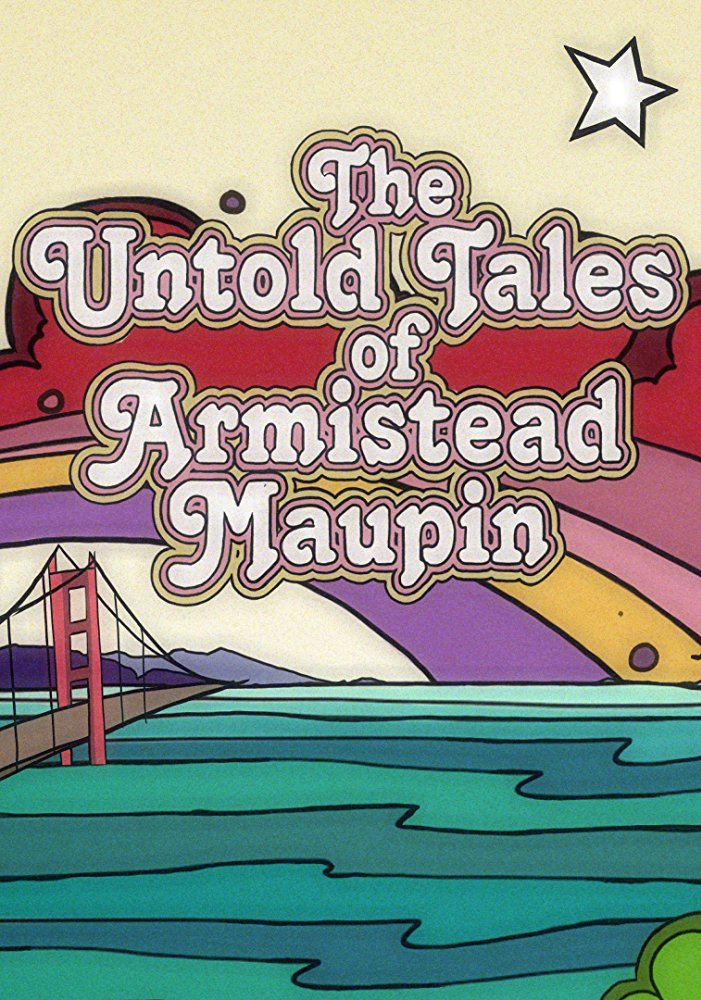 Before Ennis Del Mar and Jack Twist, we had Michael Tolliver. Before Shane McCutcheon and Paige Sobel, we had Mona Ramsey. Before Sophia Burset, we had Anna Madrigal. And before Grace Adler and Karen Walker, we had Mary Ann Singleton.
What better way to kick off Seattle's 2017 TWIST film festival than to honor these queer/ally pioneers and the man who gave birth to them?
Armistead Maupin's Tales of the City, which began as a newspaper serial in San Francisco's The Chronicle, was first published as a groundbreaking novel in 1978. Since then, Maupin has published 8 additional books in the impactful series that sparked cultural dialogue and represented LGBTQ stories in a dignified, filthy, hilarious way that no previous fictional literature had managed to do.
The feature-length documentary "The Untold Tales of Armistead Maupin," directed by Jennifer M. Kroot and Bill Weber, divulges the arc of Maupin's life to date. From his early years as the son of an arch-conservative white supremacist to his stint as a volunteer troop in Vietnam, the film explores the North Carolina native's youth and repressive devotion to Republican politicians. But viewers also get to witness Maupin's sexual awakening in The Castro and the beginnings of his Tales, spanning through his adulthood as a famous novelist, alighting upon his now quiet life with his husband in a San Francisco Victorian.
Kroot and Weber's documentary follows in the footsteps of their previous collaborative project, the informative documentary on actor and activist George Takei: "To Be Takei." This new film—even better than their prior collaboration—is masterfully edited to render the compelling story of Maupin's 73 years of life thus far. Told in a combination of vintage clips, old news footage, delightfully retro animated transitions, interviews with friends and family, and several candid sit-downs with the author himself, "Untold Tales" is a smooth watch with profound insight and an artful narrative arc.
Maupin's life story is spun with equal parts whimsy, honest self-examination, heartbreak, delicious gossip, and camp. Such friends as Sir Ian McKellan, Amy Tan, Jewelle Gomez, Neil Gaiman, Margaret Cho, Olympia Dukakis, and Laura Linney all recount different experiences with the writer. Their own tales offer glimpses into the man who carved a deeply personal path from his Confederate roots to his blossoming gay revolution, his withering AIDS-era devastation, and his beautiful growth as a literary legend and modern queer thought leader. It's no wonder the film was selected as the opening night feature for TWIST this year.
You can attend the Seattle screening of "The Untold Tales of Armistead Maupin" at SIFF Cinema Uptown this Thursday October 12th. Directors Jennifer M. Kroot and Bill Weber will be in attendance. Tickets are available for purchase here.
EDITOR'S NOTE: Mr. Maupin himself will also be in Seattle on MONDAY, October 16th at Benaroya Hall in downtown Seattle to promote his just released memoir, LOGICAL FAMILY. There are actually quite a few ticket still available for this event, a conversations between Mr. Maupin and Paul Constant. Go HERE to buy tickets.
(Visited 1 times, 1 visits today)