You love Paris is Burning. You've rewatched the vogue performances on Drag Race. You've devoured every episode of Pose. And you yearn for your next experience of beloved ballroom culture.
Look no further, Northwesterners. Ball diva extraordinaire Lestat Versace of the House of Versace is bringing you the ovahness you crave with a brand new ball for this year's Black Pride festivities. Here's your chance to witness (and win?) a ball in your own backyard!
When: Sunday August 19th, 8pm.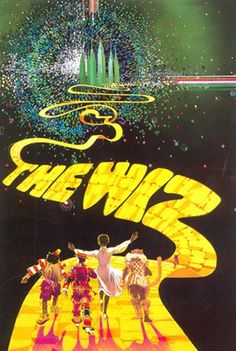 Where: R Place.
Who: you and literally all of your friends, sis.
Theme: Return of the Wiz. Not your Judy-and-the-gays Wizard of Oz. Not your Idina Menzel Wicked. Not your Todrick Hall video album. Think Michael Jackson meets Dominique Jackson. Think Diana Ross joins the House of Ninja, henny.
This is your opportunity to debut your queerest, most fabulous persona. So do Miss Pepper LaBeija proud and come adorned for the gods.
Competition Categories
Butch Queen (BQ) Up N Drags: Dorothy vs. Evillene. Miss Dorothy is attending her first Emerald City cocktail party, so wear your best silver. Silver cocktail dresses, silver accessories, and (gotta keep it canon) silver slippers. And if you go as Evillene, bring your red finery. Gag Dorothy with your red cocktail dress dripping in jewels.
Male Figure Face: enchant the crowd as the new and improved Wiz, in head-to-toe green. Your carta must be ovaaaaah.
Non-Binary Face: gender is not important to them. This person? They are beyond gender, because they are Miss One. Slay the runway wearing graffiti evening wear, including numbers, numbers, numbers. Show us you are the leader of the Munchkins.
Open to All (OTA) Runway: oil up your joints and vogue the haus down boots as the Tin Man. Show us your heart and steal ours.
OTA Performance: make sure your pussy purrs as the Cowardly Lion. Are you the queen of the jungle? Prove it.
OTA Face: you look like Glinda Evangelista, you look like a model. Did you stone those brows? Bring it as the quintessential good witch in all baby blue. Paint that mug worthy of Lena Horne, darling.
OTA Sex Siren: sauce up the scene as the sexiest Flying Monkey you can muster, bish. Are you a marvel to behold? Are you feathered and furred? Are you a bodied biker bombshell? Share with the class.
OTA Realness: deliver your most convincing Scarecrow. Make it like the late Michael Jackson, or make it like the farm from whence you came. Just make it authentic, baby.
Ease on down the road and collect your tens, collect your trophies, collect your rightful place in the beginning of Seattle's ballroom pantheon! Or just come to watch the show and enjoy the air conditioning in one of the city's OG gay bars. We'll see you at the soiree, bb.
(Visited 2 times, 1 visits today)