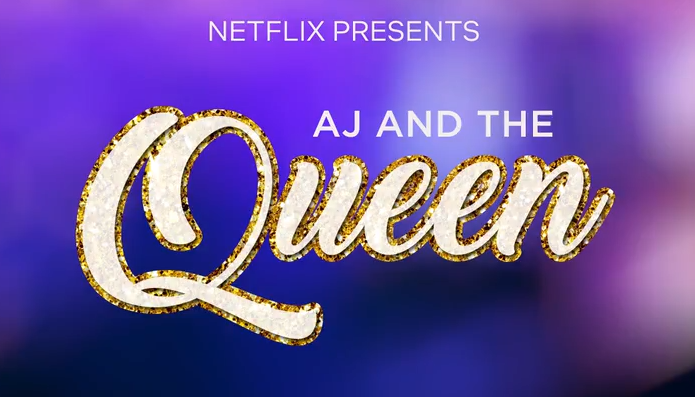 SOOOOO, you could have colored us SHOCKED when it was announced that Netflix had given the green light to a new narrative television show to star mega drag diva RuPaul. It's not that RuPaul isn't talented; obviously the drag star/singer/actor/producer and Emmy Award winning host of the hugely successful competitive reality show "RuPaul's Drag Race" currently filming its 11th season is VERY talented.
But, Ru hasn't had many opportunities to showcase actual acting skills…small roles here and there and most of them fun cameos like appearing in the Brady Bunch movies back in the 90s.
But, the new show is called AJ and the Queen and it's a 10 episode series featuring RuPaul as "down on her luck" drag queen Ruby Red who travels across America with an 11 year old sidekick named "AJ" in a busted ole RV. Naturally, they will get into kooky adventures and Ruby will perform musical numbers in every episode. 
It's "Priscilla Queen of the Desert" meets "BJ and the Bear" (old 70s tv show; RuPaul LOVES shitty pop culture from the olden days) meets…I dunno…."Punky Brewster"?
It sounds like one of those things that's either going to be awesome….or, mind blowingly awful. Or, maybe a combo of both like "Drag Race's" annual "Snatch Game" episode that usually features one actually funny celebrity impersonation and 7 truly awful ones.
Ru does have professional help behind the scenes…Sex and the City producer/writer Michael Patrick King is producing this new show. SATC was awesome…sometimes. But, the movies were AWFUL.
Anywho, this show is apparently progressing because they issued casting calls last month for four regular supporting characters to join "AJ" and "Ruby" on their adventures.
via Vulture:
• Louis, a "funny and warm" 40-something black man who went blind after a diabetic stroke in his early 20s. He is a "large, imposing" drag queen who can "put on his makeup flawlessly, pour Champagne perfectly, and refuses to put limits on himself because of his disability."

• Ruby's boyfriend Hector/Damien Sanchez, a "muscular, sexy, very hot" Latino man to whom Ruby gives her life savings so they can open their own drag club together. A "straight acting" gay man who is "pretending to be something he's not," he has "a dark, dangerous, hidden side."

• Lady Danger is a "f*cked-up sexy" Asian woman with an eye patch, who's described as a "comic villain." She's "infamous" in the local drag scene for "injecting cheap medical grade silicone (and Restylane and Botox) into her clients at the clubs, though sometimes she's injecting motor oil."

• Brianna, a white woman in her late 20s, is a "clueless hooker" with a "deep connection" to AJ.
These characters all sound like horrifying stereotypes but at least we have DIVERSITY!!!
"Louis" has Latrice Royale's name written all over it…would Ru hire one of her past contestants from "Drag Race"? Or, maybe Emmy nominated actor Tituss Burgess from Unbreakable Kimmy Schmidt….he'd be PERFECT!
And, we'll guess that Margaret Cho must have turned down "Lady Danger"…or, is she too old for the role?
The Vulture article states: "who travels the country with her sidekick AJ, who will be played by Izzy G." but there's no link to anything announcing such a thing. And, who the hell is "Izzy G"? There's an 11 year old actor by that name in Hollywood?
Also no word on when this show airs and I've yet to see anything stating how long the episodes are…is this an hour long show, or half an hour?
If they're casting now, they're probably shooting this fall.
We can't wait/are dreading to see this!!!!
(Visited 1 times, 1 visits today)