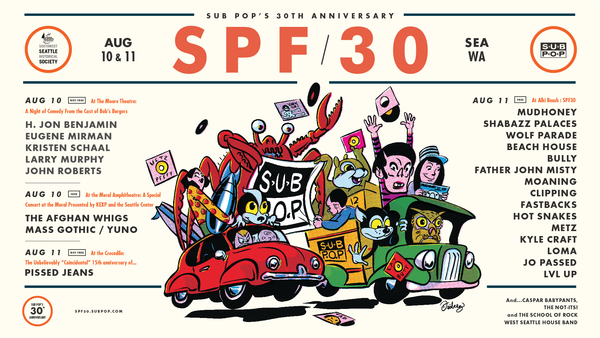 That stench you're smelling is the wafting of "Teen Spirit" from the metaphorical grave of Kurt Cobain…and the dried up crunchy smell of "pearl jammed" sheets…and the sweet earthy smells of "mudhoney" mixed with the long gone scents of Rainier beer being brewed…
Misty water colored memories…of the way it were…
Yes, the moony eyed gaze you've seen lately on Seattlites of a certain age (45 to 55) is because nostalgia is in the air due to all sorts of things all converging at once…including the 30th anniversary celebrations of SUB POP, the indie Seattle record label so instrumental in the "Seattle Sound" music madness of the late 80s/early 90s (aka, that dirty word: "grunge").
Sub Pop is doing all sorts of stuff this weekend including:
AUGUST 10TH
SUB POP'S BIG 30TH ANNIVERSARY KICK-OFF SHOWCASE 
THE MURAL AMPHITHEATRE • FREE!!! • 5PM • ALL-AGES
A special concert at the Mural presented by KEXP and Seattle Center with The Afghan Whigs, Mass Gothic, Yuno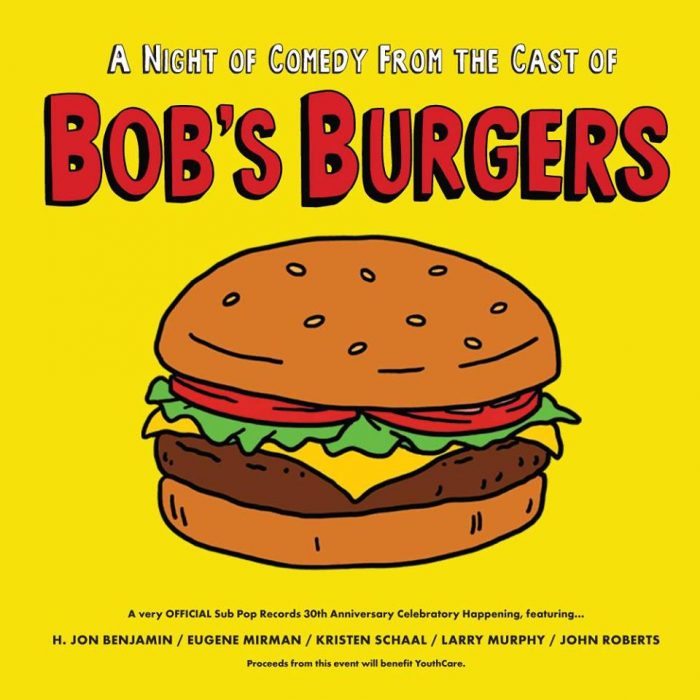 A NIGHT OF COMEDY FROM THE CAST OF BOB'S BURGERS THE MOORE THEATRE • $30 • 7PM DOOR • ALL-AGES
Featuring H. Jon Benjamin, Eugene Mirman, Kristen Schaal, Larry Murphy, John Roberts
Note: This is sold out.
AUGUST 11TH
SPF30: SUB POP'S 30TH ANNIVERSARY FESTIVAL• ALKI BEACH, WEST SEATTLE • FREE!!! • NOON – 10PM • ALL-AGES
On four stages… with Mudhoney, Shabazz Palaces, Wolf Parade, Kyle Craft, Moaning, Beach House, Clipping, Fastbacks, METZ, LVL UP, Loma, Jo Passed, Caspar Babypants, The Not-Its, The School of Rock West Seattle House Band, and Special Guests.
LOSER STAGE (@ Bathhouse West) 
1:30 – Moaning
3:15 – Bully
5:15 – Fastbacks
7:00 – Wolf Parade
9:00 – Father John Misty
THE FLIPPITY-FLOP STAGE (@ Bathhouse East) 
12:45 – LVL UP
2:30 – Loma
4:15 – Clipping
6:00 – Shabazz Palaces
8:00 – Beach House
HARSH REALM STAGE (@ 57th Street)
12:00 – Jo Passed
1:45 – Kyle Craft
3:30 – METZ
5:15 – Hot Snakes
7:00 – Mudhoney
PUNKY STAGE (@ Whale Tail Park)
1:00 – Caspar Babypants
2:00 – The Not-Its!
4:00 – The School of Rock West Seattle House Band
THE CROCODILE • $16 • 8PM DOOR • 21 AND OVER
The Unbelievably "Coincidental" 15th anniversary of Pissed Jeans
Oh, yeah….and some group called "Pearl Jam" is playing some shows somewhere this weekend…
And, we still miss Kurt…
Sigh.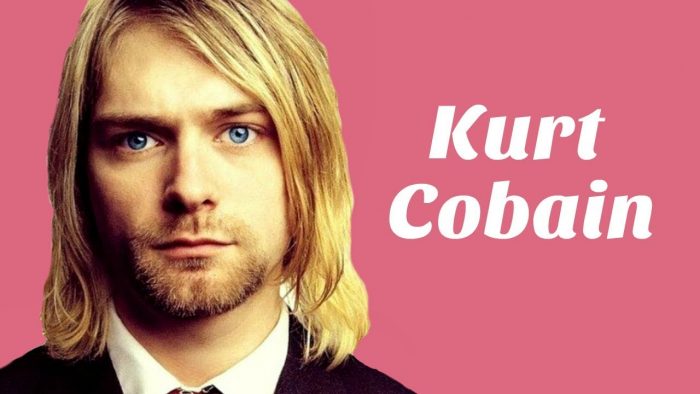 (Visited 2 times, 1 visits today)